The Year of Fear
How do we minister amid terrorist attacks, racial violence, and the most polarized election in memory?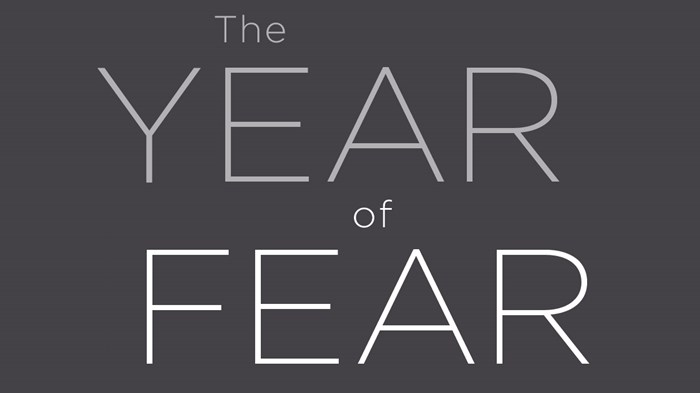 I gathered a group of pastors for dinner, intending to discuss the changing landscape of ministry. But before we could begin, Jason Mann, one of my dinner guests who does campus ministry in Austin, Texas, looked at his phone and said, "My goodness! There's been a terrorist attack in Nice, France, just now. A truck plowed through a crowd of people, and dozens are dead, hundreds injured, maybe more."
We paused to pray for the people involved and their families, for justice and peace to prevail, and for ourselves as we sought to be faithful to Jesus while ministering in the wake of yet another tragedy.
Before our conversation could get underway, we had experienced part of the current state of the pastorate and the complicated role pastors are called to fill in 2017.
1. Recurring Violence
"I never imagined that, as a pastor, I'd have to continually help our congregation navigate what feels like an unending stream of public, tragic, violent events: Paris, Orlando, San Bernardino, Kalamazoo, Dallas, Minneapolis, Baton Rouge …" says Steve Norman of Kensington Community Church in Michigan.
Violent terrorist attacks and racial violence are two conspicuous elements defining the context of today's ministry. When fear and loathing are two primary characteristics of a culture, the task for pastors isn't easy, but it's clear.
"The greatest opportunity for pastors is to speak courageously into the issue of race, justice, and violence," says Norman. "For too long, many of us have parsed social engagement out of gospel proclamation. But we must proclaim and demonstrate that the gospel is about reconciliation: reconciling spiritual runaways to Christ and reconciling people at odds to one another in and through Christ."
Add to racial violence and terrorist violence the polarized and bitter political climate. Tod Bolsinger, author of Canoeing the Mountains: Christian leadership in uncharted territory, asks, "What will be the Church's witness and voice to a world that is becoming more polarized along political and cultural lines? What will be our witness as a people who believe that the reign of God and the new identity in Christ calls us to a commitment to each other that transcends economic, political, national, and racial lines?
Pastors can offer the world a glimpse today of the way the world will someday be. –Tod Bolsinger
"The greatest opportunity that the Church has is to demonstrate a life of witness and unity that is a radical alternative to an increasingly polarized and reactionary culture. If pastors can form and shape communities of faith that reflect the new reality of Galatians 3:28 and that embody the unity that Jesus commanded us in John 17, we will offer the world a glimpse today of the way the world will someday be."
2. Shifting Assumptions About Sexuality
Cohabitation happens for many reasons: family history, financial pressures, and the complications of insurance coverage. What's a church to do when a cohabitating couple is willing to go through a wedding ceremony in the church, but refuses to sign the civil marriage license because they don't want to lose Medicaid benefits for their special-needs child? Are they "married in the eyes of God" or "living in sin"?
Other families are wanting to do what's right with a son or daughter who struggles with unwanted same-sex attraction. Or with a loved one who is experiencing gender dysphoria and considering a transgender identity. What does Christian compassion look like in such situations?
"For the first time in my memory, the evangelical church in the US is a minority voice in the conversation on human sexuality," said Norman. "How do church leaders engage this sensitive topic when there's so much confusion about the intersection of gender, sexuality, and faith?"
Jim Wilson, director of the Doctor of Ministry program at Gateway Seminary in Ontario, California, explains: "The new marriage culture, codified by the Supreme Court's decision in Obergefell v. Hodges, has made many Christians anxious," said. "But it also creates an opportunity to demonstrate humility and love to those whose values do not align with ours. We can get our cues for how to minister in this culture from Jesus, who was full of truth and love. The defining issue for pastoral ministry in 2017 is the gospel: Will we believe it has the power to transform lives and preach it boldly (Rom 1:16), or will we pine for the days when Christianity was the cultural norm? Remember, the light shines brightest on the darkest night."
What's the effect on pastors? It demands a more sophisticated understanding of the issues, each laden with emotional and political volatility.
3. Fading Religious Affiliations
The New Atheists' searing critiques of religion—and Christianity in particular—are being heard by many in the church, especially young adults in colleges and universities. Twenty-somethings are more likely than ever to respond "none" when asked their religious affiliation. And many churches are seeing them abandon church, even as they consider themselves "spiritual." The common moral framework is deteriorating, challenging pastors to address the wide-ranging viewpoints that their congregants are regularly exposed to. Yet pastors can no longer assume shared knowledge about the Bible, which requires them to spend more resources on basic Bible education and less time offering other kinds of spiritual formation.
There is a purpose for your being here. –Claude Alexander
And what counts as "regular attendance" at church is being redefined. Formerly it meant attending services weekly (or more frequently if you include Sunday school, Bible studies, and prayer gatherings). But now, people consider themselves regular attenders if they show up for worship once or twice a month. For many, it is no longer socially advantageous to identify with a church, especially when travel soccer, farmers' markets, and weekends away beckon.
"The church in the US now exists in a post-Christian world," said Kurt Fredrickson of Fuller Seminary in Pasadena, California. "Other parts of the Western world have been in this new world for decades. Still many evangelical churches in the US don't understand this shift. We continue to do ministry in ways that mostly draw from the shrinking churched population."
Finding ways to disciple the religiously unaffiliated or barely connected is the new normal.
So Where Do We Go Now?
Overall, the biggest issues facing pastoral ministry in 2017 revolve around the capacity to deal with a rapidly and radically changing cultural landscape. The key is not to become enslaved by the urgency of the here and now, but to believe the Gospel and act based on that belief.
As we monitor cultural shifts, "pastors need to be careful about our leadership being defined by the 'defining issues' of our times," says Eugene Cho, pastor of Quest Church in Seattle. "We can all list them. They are numerous. They seem endless. And we must care about these issues. But I can soon find myself—as one who takes being light and salt in our culture very seriously—becoming enslaved by the urgency of the here and now.
"I need to keep reminding myself of my belief in the gospel, the whole gospel, a gospel that not only saves but seeks to restore all things back unto the One who ushered forth all that is good and beautiful. Thus our call is to keep preaching and embodying a gospel so great that it not only saves sinners like you and me, but it has the power to transform communities. I need to believe that the gospel changes everything, in order that I can preach that conviction as a pastor."
With that belief in the gospel central and clear, Claude Alexander, bishop of The Park Church in Charlotte, North Carolina, urges pastors to be bold: "There are questions that beg to be answered. There are dilemmas to be overcome. There are gaps to be filled, and the challenge is for you to fill them. That is the essence of the high call of spiritual leadership, of missional leadership. There is a purpose for your being here. You are meant to answer something, solve something, provide something, lead something, discover something, compose something, write something, say something, translate something, interpret something, sing something, create something, teach something, preach something, bear something, overcome something, and in doing so, you improve the lives of others under the power of God, for the glory of God."
Such is the State of Church Ministry in 2017.
Marshall Shelley is director of the Doctor of Ministry program at Denver Seminary and contributing editor of CTPastors.com.