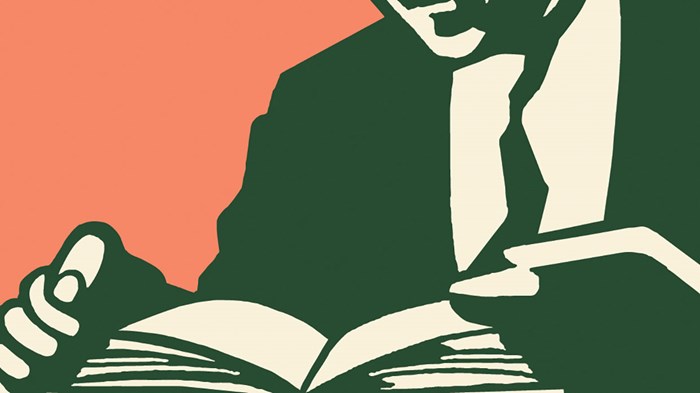 Perhaps it starts with a new church directory. Let's say your medium-sized church puts out a new photo directory every other year with members' phone numbers and addresses. Let's say you take up a fresh copy of your church's directory and consider its meager heft in your hand. Half the heft is attributable to the plastic binder, to be honest. Let's say you give in, momentarily, to the idea that it would behoove you to add some heft to this document before the next time it's reprinted.
In fact, you think to yourself as you flip through the smooth and sharp-edged pages, perhaps this directory could be expanded, heft-wise, a great deal indeed. With new members, that is. We're not talking about adding blank pages for notes here.
You head back to your office with the directory in hand and shut the door. You set it down on your desk and sit in your office chair. You turn on your desk lamp and scan your bookshelves in the dim light.
You see a number of somewhat dated ...
You have reached the end of this Article Preview
1