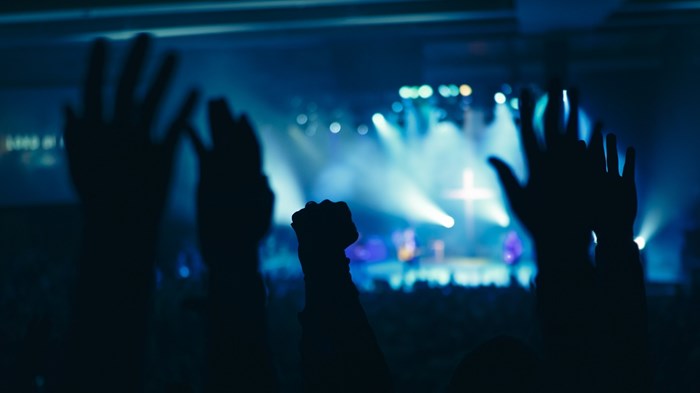 Once upon a time, the church I pastor was the "it" church in our area.
People regularly asked what we were doing to reach so many unchurched people. They wondered how I scored a newspaper column in our local paper that reached 63,000 readers weekly.
I liked the sound of those questions. Everyone seemed to say we were doing something right, which implied I was doing something right. I knew better, but it still stroked my ego.
Our church hit its stride numerically and spiritually a few years after I became its senior pastor. I was constantly hounded by the temptation to believe I was the secret sauce behind it, but instead I decided to believe I was merely its pastor during a God-blessed season. I had no idea at the time that this perspective would prepare me to face the impending chaos.
We began attracting families looking for a church making a true impact in our community. I remember their encouraging words: "This church is what we have been praying for! How can we get involved?" I was all too eager to plug them in to meet our growing needs.
The rapid growth was a blessing, but it was burning me out. The influx of new volunteers felt like more of God's favor. One family plugged in faster than the others. The man of the house, Gordon (not his real name), took it upon himself to organize lunches throughout the work week that brought our people together—often without me. He used Facebook to tell everyone what a great church we were. It was flattering and seemed harmless, but it positioned him in several circles of influence at a rapid pace.
A couple months later, I started getting phone calls, text messages, and emails from various church members describing hurtful things Gordon had said about them and the church. He criticized people for being overweight, publicly slammed a leader for not having backup batteries for a DVD remote, and threatened to make a scene if the worship team sang a song he didn't like. Four households let me know they were on the verge of leaving because of him. I asked them to hold off so I could sit down with him one on one.
Gordon showed up to the meeting wearing reflective sunglasses that kept me from seeing his eyes. His answers to my questions were similarly deflective. For every issue I named, he shot back, "Those people are insecure."
I came to dread that phrase in the months that followed. I had several subsequent conversations with him as more members expressed frustration with his words and actions. Each complaint evoked the same response: "Those people are insecure." While he refused to yield, others grew fed up and moved on. We lost a dozen families over the course of a year because of one man's attitude.
Finally, after 13 months of confrontation, Gordon and his family stopped attending our services. Only, they didn't really leave.
I went from spending all of my energy on our mission to becoming a fire extinguisher.
They may have been absent on Sunday mornings, but their influence was still strong among our attendees. They kept hosting their small group as a rogue gathering, leveraging those relationships and social media to recruit people to another church in town. On Facebook, Gordon tagged all the people who attended with him each week to show how others should join in. He placed question marks around my effectiveness as a pastor, calling us a "cult" and editing emails I'd sent him to make it appear as if I had said things I hadn't.
That's when our attendance began to plateau.
It was most visible in the "third circle" of Gordon's impact. People nearest to his family—in the "first circle"—joined them out of relationship, but a second circle—those connected to members of the first circle—left, too. A third circle of attendees who initially thought Gordon was a nut wondered why others were leaving. I tried to speak into that circle, only to have it get back to Gordon. He claimed I was being insecure and controlling.
At the time, I couldn't have disagreed more. But now I wonder if I drifted that way. I went from spending all of my energy on our mission to becoming a fire extinguisher. Putting out an arsonist's flames can reshape the best of us into the worst.
Friends began to distance themselves from me and the chaos I was caught up in. That hurt. People we used to have over for small group unfriended my wife on Facebook. Regular attendees became irregular pop-ins. A building project we had started before this mess looked less like an investment and more like a distraction.
Then the bottom dropped out, and our plateau turned into a chasm.
The exodus that started with Gordon (and the insecurities and fatigue I added to it) alarmed some members—all engineers by trade—who offered to develop a new infrastructure to pull us out of the nosedive. They met, with approval, for six weeks without me or other leaders to develop a "better engineered" structure for our church. At the foundation of their plan was the belief that things should be structured so one person couldn't derail the church again.
I was relieved, until I realized the "one person" they had in mind wasn't limited to someone like Gordon. They believed I needed more accountability, too.
The group explained that our staff was "too young" to have the credibility or wisdom to lead older leaders. What they said was, "Wouldn't it be great if you didn't have so much to do?" What they meant was, "It's time to put other people in charge." Their plan would have removed me and other staff members from the decision-making roles our church constitution afforded us.
When it came time to implement this plan, we embraced two-thirds of the group's ideas. But we refused to adopt the changes that would have hampered our ability to lead. We saw this as a compromise. The engineers took it as a rejection. Over the next year, each of those households pulled away from the church. When I reached out for reconciliation, I received little or no response.
Each of the leaders who left inadvertently influenced other families to follow their example. Our finances dipped, so we had to let staff go. Then all the families connected to those leaders also left.
I decided that, if our numbers couldn't grow, our character would—starting with me.
I wanted to quit. Every sermon became a tempting venue to vent—I sought accountability to avoid doing so. I couldn't check Facebook on Sunday because it hurt to watch once-close friends "checking in" at other churches. My wife entered counseling because the hurtful silence was becoming so loud.
It was at this low point that I heard the Lord begin a sentence. It started with the word "change," but I didn't know what came after that. Change the church? Change me? Change someone's mind? Change jobs? I couldn't figure it out, so I gave up trying. I decided that even one word from the mouth of God was enough to live on. He would tell me the rest when I needed to hear it.
So every day I looked for ways to be faithful. I started by simply getting up and serving. That became my way to live from a place of victory and calling, instead of letting my spoken pain and unspoken profanity win out. Close friends became praying confidants. I decided that, if our numbers couldn't grow, our character would—starting with me. Instead of putting out human-sized fires, I committed to helping start a God-sized fire through prayer, evangelism, and discipleship.
This led to a change in my leadership style, too. I took more seriously the task of raising up others in the Lord before releasing them to serve. I came to this shift too late for some, but at the perfect time for others.
These days I'm owning what it means to live on the other side of those glory days. We have not regained our peak numbers, and we're no longer the "it" church of our area. In fact, our congregation is less than a half-mile away from a church that is. (They're rocking it, by the way.)
Yet we have experienced a transformation.
I see it when healthy leaders emerge who aren't just committed to serving or making things better, but to Jesus Christ. Maturity developed as the Lord pruned us. Recently, 30 of our members came together to determine the next step for our church. After months of intentionally aching their way to unity, they've resolved to move from our current facility into a neighborhood with zero church presence. They'll be moving there this year.
You read that right: they will be moving there.
The Lord told me that my time with this church is over. It wasn't the fatigue or the chaos that led me to this decision. God wanted me to hang in there until those 30 leaders could emerge. The day after this group made their decision, the Lord finally finished the sentence he started earlier: "Change ..." he began, "has happened. You have let me change you and use you to bring change. Now I want to change something for you." My time of leadership with this church is over. God has opened up something new for me to do next, and everything that came before prepared me for it.
Do I want to stay with this church and lead what's next? Sometimes.
Do I want to pastor the "it" church down the street? Sometimes.
Do I want to be smack dab in the center of God's will, whatever it is? Always.
Once upon a time, the church I pastor was the "it" church of our area. Now it's not. But the church is still alive and carrying out its mission elsewhere and in a different way. I await my next assignment, while living out my faith in the meantime.