Pastoral Training Is Changing
It's not a straight path to the pulpit anymore.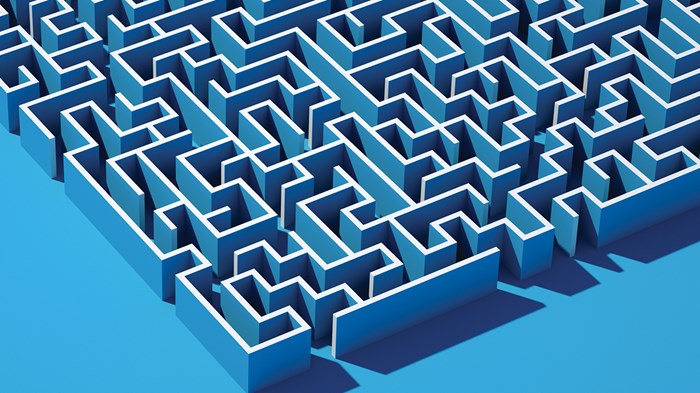 Ask almost any megachurch pastor how they recruit leaders for their new campuses and ministry initiatives, and they will tell you recruiting new graduates from seminaries is at the bottom of their list.
Gone are the days when prospective pastors would go directly from college to seminary, and then straight into a senior church leadership role. Today, growing churches are looking for candidates with more than academic training. They want someone with experience, preferably from within their own congregation or network.
That doesn't mean education isn't important. It just means those seeking leadership opportunities must navigate a maze of available education options to ensure they are adequately prepared. And training doesn't stop when a pastorate starts. Our culture is constantly changing, and for pastors to stay prepared to care for people's souls—as well as their own—they must become lifelong learners.
Evolving Ministry Needs
Self-care
Marshall Shelley, director of Denver Seminary's Doctor of Ministry program and associate professor of pastoral leadership and ministry, has seen a recent shift in pastoral training. "Since the 70s and 80s, pastoral training has emphasized leadership, because churches needed pastors who could do more than shepherd. Leadership development has become its own industry. That's not for everyone, though, which is why we're now seeing a counter-trend to address the issue of churches being over-programmed," he said.
"There's more to the Christian faith than the intellectual. Spiritual formation focuses on the internal aspects of faith, such as the fruit of the Spirit and prayer," Shelley continued. "Pastors need to know how to grow spiritually in their own lives, as well as how to lead others to do the same."
Preparation for Post-Christian Society
As pastors go deeper with their congregations, they will also need to go wider—outside their church walls. Chris Backert, founder and co-director of Missio Alliance, is committed to training pastors and churches to reach people in places they might not think to minister, from burrito stands to tattoo parlors. "At least 40 percent of the US population will never come to a traditional church service," he said. "They just drive by churches and don't even notice. Leadership development should not be about just the church gathered, but also the church scattered."
Stephanie O'Brien leads the missional community efforts for Mills City Church in Minneapolis. "Most training has taught people how to be doers, rather than equippers," she explained. "With missional communities, you're teaching them to listen to God's voice and to join what he is doing. It's similar to what a missionary does overseas, but we're doing it here at home."
Seminary Today
Online Opportunities
Seminaries are evolving rapidly in light of new technologies and changing student needs. Fuller Seminary, which helped pioneer the regional seminary campus model, recently announced the closure of three of its satellite campuses. Kurt Fredrickson, the associate dean of Fuller's Doctor of Ministry program, said the change is a sign of the times. "People don't want to pick up their lives and their families and go somewhere else to seminary. They want the flexibility to take courses online."
"Over the past five to ten years, we've seen a radical shift. Students want to take classes part time, often after they've already started in ministry."
Most large seminaries now offer Internet-based courses, while some are crafting 100-percent online degree programs. In addition to enabling US-based students to complete seminary off-campus, online programs open the doors to international students for whom moving to the US would be impossible.
Yet seminary leaders are quick to say that online programs aren't for everyone. Even with online components, in-person connections can make a critical difference.
"While I'm excited about offering a DMin program 100-percent online, I hope no one takes full advantage of that," said Fredrickson. To ensure students are connecting with one another, Fuller plans to hold regional gatherings to facilitate face-to-face interactions.
"There is something special about going out to dinner with other people in your group after a long day in class and just talking," Fredrickson said. "There's much to be gained from sharing what's going on in day-to-day ministry with each other."
Continuing Education
For many students, seminary classes no longer serve as a starting point for ministry, but rather as ongoing leadership development. Many schools offer programs tailored for those already serving in ministry, extending program lengths so students can work while taking classes.
"Over the past five to ten years, we've seen a radical shift," Fredrickson explained. "Students want to take classes part time, often after they've already started in ministry."
Many pastors audit individual seminary courses instead of completing full programs—as long as their churches don't require a master of divinity for ordination. Larry Osborne, head pastor of North Coast Church in Vista, California, encourages this approach for his campus pastors.
"Online programs can enhance what pastors know, but mostly on a one-off basis for lifelong learning," Osborne said. "If seminary takes someone away from their family, that's not good. And we don't want our staff taking courses they won't use."
Personalized Programs
Another trend in seminary education is the opportunity to pursue a personalized degree track. For some that means jumping into a focused cohort such as those offered at Fuller and Dallas Theological Seminary. Students take classes designed to support specific ministries such as Asian American church leadership, urban ministry, or recovery ministry. Others may choose to personalize their entire degree program, choosing courses that interest them, as long as they add up to the requisite number of credits.
Some don't want to wait until well into their careers before pursuing theological education. For them, Bethel University in St. Paul, Minnesota, now offers the Ministry Scholars Program, in which students complete both a bachelor's and a master's degree in just five years.
"This is a great step for students who want to get both degrees," Ministry Scholars Program director Stephanie O'Brien said. "It's quicker and cheaper, but it's also more robust due to the co-curricular Ministry Engagement activities students will have throughout the program." These activities pair formal theological education with prayer retreats, training, mentoring, and internships.
Apprenticeship and Multiplication
While seminary may be an important component to many people's theological education, Dave Ferguson of Community Christian Church in Chicago says one of the most effective ways to train a pastor is through apprenticeship. Both he and Osborne have had success recruiting from the ranks of their volunteer leadership teams and moving them into pastoral roles.
"In an apprentice model, you educate through teachable moments. You throw them in the water and stand on the edge of the pool," Osborne explained. "No one drowns in a good apprentice model."
"The world today is so different than it was 20 years ago. Degreed education still has value, but lifelong growth and learning is equally important."
Osborne likes to draw on the experience of youth leaders. "Every youth minister has to reach people where they are and contextualize the ministry to the culture," he said. "They also have to work within the context of a larger church, getting along with both parents and other church leaders. They have to play in the sand box."
Osborne and Ferguson liken this method of training to the professional baseball model of a farm team feeding into the big leagues.
"It's very hard to build a championship team with free agents," Osborne said.
But while Osborne's success has been in building what he calls a "giga-church"—a congregation with a weekly attendance of over 10,000—Ferguson's vision is different. In addition to his pastoral role with Community Christian Church, Ferguson is co-founder of church multiplication network New Thing and president of the Exponential training conference. These programs are designed to not only help church leaders grow and expand their body of believers, but also to train them to develop leaders who can then plant new churches.
"A church with multiple sites is a baby step towards a multiplying church," Ferguson explained. "Everyone wants to be a hero, but people don't understand the power of hero-making. This is a more selfless model of leadership. People can plant a hundred churches in their lifetime and make a bigger impact than becoming a megachurch."
Balancing Academic and On-the-job Training
Some strong voices in the Christian educational community are quick to point out the danger of neglecting basic theological training, regardless of how valuable in-house apprenticeships and growth seminars can be.
"When a pastor is asked for counsel on a particular issue, rightly or wrongly, they become the voice of God to that person. That's a huge responsibility," Fredrickson said. "The world today is so different than it was 20 years ago. Degreed education still has value, but lifelong growth and learning is equally important. It is imperative that leaders, in a variety of ways, continue to learn how to meet people's needs in a society that is constantly changing."
O'Brien agrees. Even as a young pastor at age 34, she feels church leaders should be better educated about what they believe and how to think in an increasingly post-Christian context.
"We are in real danger if we discount the importance of theological education in addition to on-the-job training," she said. "A lot of people wonder if a seminary degree is relevant to the changes we are experiencing in the church. Learning practical training on the ground and theological education through the academy should go hand-in-hand for us to lead well into the future."
Linda W. Perkins is a freelance writer whose career has taken her from interviews with Henry Kissinger and Chinese acrobats, to meetings with top technology executives and the FBI. She is a regular contributor to CT Pastors and is the author of Spring Sight, a Christian devotional blog offering hope to people with chronic illnesses.