How to Woo People into God's Story
Step down from the stage and guide them in the learning experience.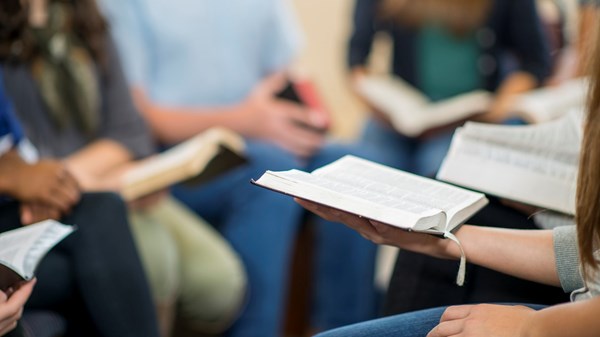 How to Woo People into God's Story
Are folks in your congregation chomping at the bit to know God's story—the Bible? I hope so, but that's often not the case. If you are a pastor or leader struggling to get people to engage in the text as I have, consider changing strategy. Try teaching Scripture as if you are wooing people to enter into the biblical story.
Ted Ward, one of my academic mentors, said, "To know and not to do is not to know." I knew the Bible from my early years, winning Sword Drills and Bible memory contests. None of that was a waste, but my life was not changed by simply knowing Scripture. According to Ward, "It's not that what we teach is worthless, but the way we teach it makes it useless." Most churches have teaching ministries—Bible classes, Sunday school, children's ministry, and even men's ministry—so we are teaching our people. How well, though, does that teaching lead to life change?
A. W. Tozer, in Man: The Dwelling Place of God, made these radical statements:
In a very real sense no man can teach another; he can only aid him to teach himself. ... What the learner contributes to the learning process is fully as important as anything contributed by the teacher. If nothing is contributed by the learner the results are useless; at best there will be but the artificial creation of another teacher who can repeat the dreary work on someone else, ad infi nitum. ... Perception of ideas rather than the storing of them should be the aim of education. The mind should be an eye to see with rather than a bin to store facts in.
David Kinnaman, president of the Barna Group, said in a December 2016 episode of The Phil Vischer Podcastthat evangelical pastors are skilled at developing ...
You have reached the end of this Article Preview

07/05/2017