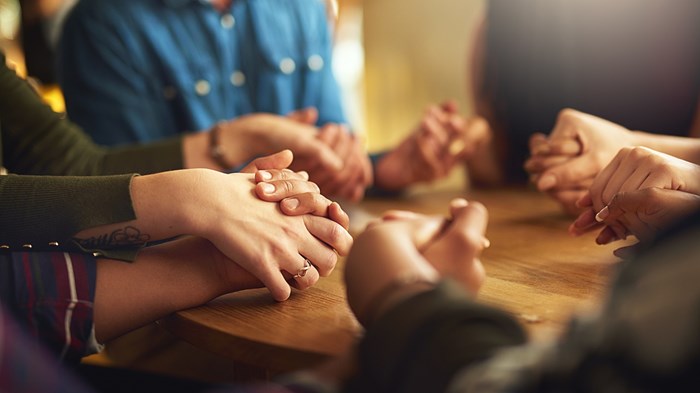 When Sara (not her real name) first approached me, she had been on staff for less than six months. She was resourceful and effective in her role as an administrative assistant to one of our pastors. We had hired Sara from within the congregation because she was smart, competent, and a faithful volunteer who loved the church. I was completely unprepared to discover that serving on our staff was damaging her faith.
With emotion welling up in her eyes, she attempted to articulate why this new role was causing a spiritual crisis. She confessed that being on staff had led her to a crisis of faith. Although Sara couldn't pinpoint exactly what was affecting her so negatively, as we spoke, I realized she was trying to express a sense of loss. She felt like she had lost her church and her pastor. Her experience working on a church staff was nothing like she had imagined it would be, and now she was disillusioned.
I was floored. I couldn't believe someone on our staff felt that way. I spoke with other church staff members from around the country and discovered many of them felt the same way. They thought serving on staff at a church would be a spiritual opportunity, but it somehow become a spiritual obstacle.
She confessed that being on staff had led her to a crisis of faith.
These staff members were experiencing something I had grown accustomed to: church work can be hard on your soul! Over the years, I developed the skills necessary to care for my soul amid the demands of ministry. However, many of our support and technical staff were joining with little or no training in that area. When they encountered the challenges of working on a church staff, they were unprepared to deal with the loss of several essential components in their spiritual growth. Their pastor became their boss, their church became their workplace, and their work felt less spiritual than they anticipated. These losses led to a crisis of faith.
As my leadership team considered these challenges facing our staff, we began to formulate a response. We identified and implemented three cultural shifts to counteract the perceived losses.
We outsourced spiritual direction.
When a person's pastor becomes their boss, the lines between congregant and employee become blurred. A staff member experiencing a crisis of faith or struggling with behaviors inconsistent with the church's doctrine likely won't feel safe sharing openly with their boss. Pastors may find themselves torn between loyalty to their staff and responsibility to their church and congregation.
Because of this, we partnered with a local spiritual director whom our lead pastor and elders had vetted to ensure alignment with our values and beliefs. We provided for each staff person, as an employee benefit, an hourly visit every month with the spiritual director. Employees paid a portion of the fee (to get skin in the game), and the church paid the rest.
After eight months, we solicited anonymous feedback from our staff members who chose to participate. Overall, the participants expressed appreciation for their experience with a spiritual director. One responder noted, "I felt comfortable sharing all of my junk without feeling as though I was crossing professional lines or bothering someone with my negativity." Another participant wrote, "I've experienced awesome spiritual growth in the short time I've received direction. I've been able to share my learnings with others on several occasions." A third wrote, "I've learned so much about talking with God and looking to God's Word for answers."
While staff members will always have their lead pastor for times of crises, the spiritual director is able to invest in their everyday spiritual journey.
We developed a staff rhythm of life.
When church members join the staff, their place of worship becomes their workplace. This crisis goes beyond the loss of a sacred space. The word church refers to a community of people more than a building, and many staff members feel like they have lost their worshiping community.
In response to this, we decided to construct a rhythm of life for those on our staff. We are paying closer attention to the worship and community opportunities within our organization. Now we schedule monthly all-staff times of worship, quarterly all-staff prayer days, and annual staff spiritual retreats.
Additionally, some of our ministry teams have begun to participate in daily prayer times and intentional times of fellowship. Recently, our operations team gathered to discuss Tired of Trying to Measure Up, by Jeff VanVonderen. For a team that spends most of its time deep-diving spreadsheets and attending to the business of the church, they eagerly embraced the opportunity to engage in rich community through vulnerable sharing. During our concluding prayer, our facilities manager, a retired Air Force officer, said, "Wow, that was great! I feel like we just had small group."
At our all-staff monthly meeting, we eat breakfast and worship together. These communal times are filled with laughter and tears as we share stories of God moving in our ministries and lives. We lift up God's Word and one another. We are church.
While we encourage our staff to worship within the larger congregation, this second sacred community—the microcosmic congregation formed by the staff—can counteract the loss they experience because of the demands and distractions of the Sunday environment.
We introduced calling to our culture.
The church workplace should be the pinnacle of organizational spirituality. It exists to advance the Spirit's work of forming people in Jesus Christ. Therefore, church staff members should experience and display a clear sense of meaning in their work. Yet the daily grind takes its toll, and many people working for churches discover far less vocational meaning than they expected to find.
The better the finance manager, the janitor, and the receptionist can articulate the significant kingdom impact of their jobs, the more they will experience the joy of their calling.
To combat this issue, we are focusing on two aspects of our culture: language and story. Language creates culture. So we started evaluating the language used in our job descriptions. Most of our non-pastoral job descriptions mirrored the wording of equivalent jobs from the secular workplace. There was little, if any, reference to the spiritual aspect of the work.
Now we're rewriting every job description to better demonstrate how that role contributes to the work of the church and the kingdom. For example, here is the original version of an introductory paragraph for a job description we used to hire a Director of Groups:
The Director of Groups will be responsible for leading and developing the ministry, group directors, coaches, and leaders. This role is responsible for leading and facilitating connection events and tracking the discipleship process with available technology. The Director of Groups will work as a part of the Spiritual Development Team under the leadership of the Spiritual Development Pastor.
The following is our updated version, emphasizing the kingdom impact of the role:
The Director of Groups affects the spiritual lives of those in the church by leading and developing group directors, coaches, and leaders. Through the Director of Group's leadership, encouragement, and biblical counsel, our ministry leaders will be able to create environments for people to discover and grow in their relationships with Jesus. This position is perfect for an individual whom God has gifted with excellent leadership skills and outstanding communication abilities, and in whom God has placed a passion for seeing people grow in their relationships with Jesus.
After setting this new tone in the introduction, we identified the technical responsibilities and expectations in the body of the job description.
To help our staff rediscover a sense of calling in their roles, we have started communicating the biblical stories of those who served Jesus and his church in similar ways. Recently, I crashed a facilities team meeting. As soon as they saw the gift bags I brought for each of them, I had their attention. Before handing out the bags, I opened my Bible to unpack the Acts 6 narrative in which Jesus' disciples selected seven new ministers to serve tables. I explained that the word minister simply means "servant." Some are ministers of God's Word through preaching while others minister by meeting practical needs. I explained that although their ministry often happens before and after people arrive, it is no less important than the ministry done by the pastors.
I told them how grateful I was for their work and that I wanted to prepare them to minister well. Then I gave them the gift bags, each containing A Guide to Prayer for Ministers and Other Servants, by Rueben P. Job and Norman Shawchuck. I told them this devotional was foundational in helping me minister and that I hoped it would be just as valuable to them. The better the finance manager, the janitor, and the receptionist can articulate the significant kingdom impact of their jobs, the more they will experience the joy of their calling.
Sadly, we didn't recognize the challenges facing our staff in time to adequately respond to Sara's crisis. Shortly after our conversation, she left the staff, though she remains at our church. However, her honesty ignited in me a desire to do everything possible to ensure that none of our current or future staff members will confront a similar crisis. I hope Sara's experience will serve as a cautionary tale as you consider the needs of your team members. Take the time to care for your staff members' spiritual lives as they serve the body of Christ.
Scott Whaley is executive pastor at The Crossing, A Christian Church in Las Vegas, Nevada.