How to Become a Trauma-Informed Congregation
These suggestions will help your church better care for survivors of abuse.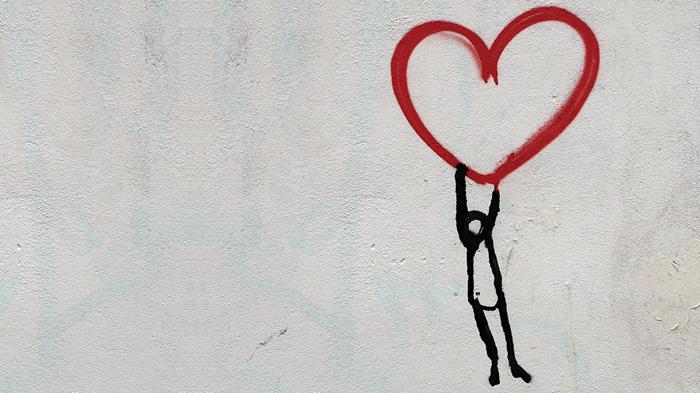 Image: Nick Fewings / Unsplash
Since October 2017, the #MeToo movement has helped an increasing number of sexual assault survivors break the silence that bound them with shame. Sexual assault in its many forms—including, but not limited to, rape—is traumatic at any age. Unwanted touch, comments about an individual's sexuality, and even lewd looks may cause trauma. Any survivor can experience posttraumatic symptoms—flashbacks, nightmares, and feelings of terror and anxiety—or full-fledged post-traumatic stress disorder (PTSD). They may avoid people or places that remind them of the trauma and block out memories of the event. Survivors may become depressed or develop distorted thinking about themselves or the world: It must be my fault, God doesn't love me or he would have protected me, or All men are dangerous. The onset of these symptoms may be delayed, appearing for the first time months or years after the assault. Left untreated they can torment for decades.
As debilitating as these posttraumatic symptoms can be, adult survivors of child abuse have even more to contend with. Such children may be unable to form secure, healthy attachments if their violator was someone who was supposed to protect them (e.g., a parent, relative, pastor, coach). They may not learn to appropriately regulate their feelings, and their sense of identity may become fragmented, sometimes to the extent of developing multiple personalities (dissociative identity disorder) if chronic abuse happened before age six.
In my 35-plus years as a Christian counselor, I have specialized in working with adults who have experienced sexual abuse and other forms of relational trauma, most of them self-identifying as Christians. Giving care to abuse survivors is not easy, particularly when church staff or lay helpers do not understand why survivors think, behave, or relate in certain ways. Simplistic solutions are sometimes offered in an attempt to bring about constructive change, but can frustrate helpers if their suggestions do not work and further damage survivors. But churches can be safe, healing places for wounded people. While every individual is unique, here are some general principles to help make your congregation better trauma-informed.
Educate
Preach on topics that survivors face, but always give warning so survivors are not caught off-guard. For example, sermons that address the evils of abuse and acknowledge the reality of suffering give survivors permission to be more open about their struggles. Once survivors are identified, you can help them access resources within the congregation or within the broader community, including referrals to counselors who specialize in trauma.
Life does not go on hold while survivors are in the process of healing.
Educate yourself, your staff, and lay leaders. Recognize the differences among types of trauma, including between PTSD and complex trauma. Read books for helpers as well as survivor accounts. Offer educational opportunities within the church, soliciting survivor input, or send helpers to outside seminars. Take courses and attend webinars.
Educating others allows the burden to be shared. Pastors who attempt to be the primary support person for a survivor can burn out and may be accused of ignoring other pastoral duties. Setting boundaries with regard to time and energy is essential.
Establish Support Systems
Determine who has the gifts and abilities to be helpful and in what ways. The analogy of the church as the body of Christ (Eph. 4:11–13) is fitting. Every individual has a role to play, but not everyone is suited for personally supporting survivors. Here are five support systems your church can provide for survivors.
1. Groups
Groups such as Celebrate Recovery can be helpful, particularly if addictions are involved. While Celebrate Recovery has the advantage of incorporating Scripture into a 12-step program, it does not go into as much depth as some more focused 12-step programs. Adult Children of Alcoholics (ACA) material, while intended for individuals who grew up in alcoholic families, can be applied to those from dysfunctional families, including abuse survivors.
The year-long group curriculum designed by Lydia Discipleship Ministries uniquely targets barriers survivors face in developing stronger, healthier relationships with God, such as distortions of one's view of God due to past relational hurts. Upon completion members are better prepared to benefit from regular church programming and more general small groups. Training for group leaders includes an understanding of the effects of trauma and information including specific subgroups such as dissociative identity disorder.
Groups can be specifically geared toward survivors or include those overwhelmed by other life circumstances. A more homogenous group allows specific issues relevant to survivors to be addressed but also could be triggering.
Such groups are psychoeducational or support groups, not therapy groups. Facilitators need a robust theology of suffering. Simplistic answers to agonizing questions will not do. Survivors need to wrestle with the reality of their own suffering, alongside the apparent contradiction that God is good and loving.
2. Lay Counseling
Lay counselors can be helpful if they are supervised and stay within the limits of their training. They are most beneficial in a supportive role, either as an adjunct to professional counseling or helping survivors cope with the challenges of day-to-day life. You can help these counselors set appropriate boundaries to prevent burnout.
Lay counselors often practice inner healing prayer to deal with trauma memories. However, uncovering trauma without adequate training in how to contain symptoms such as flashbacks is dangerous. Follow up with counselees and elicit their feedback to help prevent harm to survivors and keep them within your congregation.
3. Mentoring, Spiritual Direction, and Life Coaching
To minister effectively to survivors, focus on specific needs rather than sticking to a predetermined program or agenda for mentoring or spiritual direction. Listen empathically while gently challenging perceptual errors. A helper who exhibits black-and-white thinking or the need for quick resolution will be a liability.
Life does not go on hold while survivors are in the process of healing. Bills need to be paid, jobs managed, and decisions made. Life coaches can provide direction with regard to the present and future, even while counselors may be focusing on past trauma, as long as they are supplementing each other rather than working at cross purposes.
4. Assigned Helpers
Matching a survivor to a particular helper has its pitfalls. People do not generally appreciate being someone's "project," and while volunteers may not be conscious of such an attitude, they may nevertheless attempt to "fix" the survivor.
Survivors need many different people in their lives. While listening ears and shoulders to cry on are important, just being around healthy individuals and families is too. If sharing a meal or engaging in a mutually enjoyable activity is all that is required, the number of potential helpers greatly expands. Increasing times of fun and laughter without minimizing the presence of pain can be a great gift.
5. Informal Care
Ideally survivors should be encouraged to develop their own support networks, allowing such relationships to develop more naturally. Church leaders have less control over the parameters of such relationships. This is positive in that there is potentially fertile ground for greater spontaneity and mutuality, but negative in that without awareness of survivor dynamics, the relationships can get messy and spill over into the general life of the church.
We are all imperfect (Rom. 3:23), so anything involving people will get messy; it is unavoidable! Even the disciples had conflicts about how ministry should be done (e.g., Mark 10:13–14), and who was the greatest leader among them (Luke 9:46). These difficulties were not used to justify avoiding the messiness of ongoing relationships, but rather as guidance for dealing with such conflicts (e.g., Matt. 18:15–17).
Provide Resources
Educational resources are available to both survivors and helpers. The International Society for the Study of Trauma and Dissociation (ISSTD) and the Sidran Foundation, both secular organizations, offer excellent resources to complex trauma survivors and lay helpers. Check for organizations in your local area as well.
The American Association of Christian Counselors and the Christian Association of Psychological Studies offer conferences that often have education tracks and resources available on trauma. They can also serve a networking function.
Lydia Discipleship Ministries, mentioned previously, offers resources with respect to both emotional and spiritual support for counselors, family members, and support people. One of their key resources is a manual providing all of the information necessary to set up a year-long discipleship group designed for severely wounded people. The manual includes directions for proposing such a group to your church, the ideal composition of a group ministry team, how to choose and train members of the team, and a detailed curriculum for each week.
Shepherd's House uses a ministry approach called the Life Model that makes use of church communities. One of the applications of the Life Model is a program called THRIVE, which trains pastors and lay leaders to help hurting people, including trauma survivors, develop some of the non-verbal relational skills they may have missed out on growing up.
Caring for trauma survivors, particularly those with backgrounds of severe child abuse, is not easy. But the #MeToo movement is bringing to light the reality of child abuse and its effects, and PTSD is being better understood. The church must respond to the wounded among us. These resources will help you do your part to make your congregation better trauma-informed.
Heather Davediuk Gingrich is a professor of counseling at Denver Seminary in Littleton, Colorado.