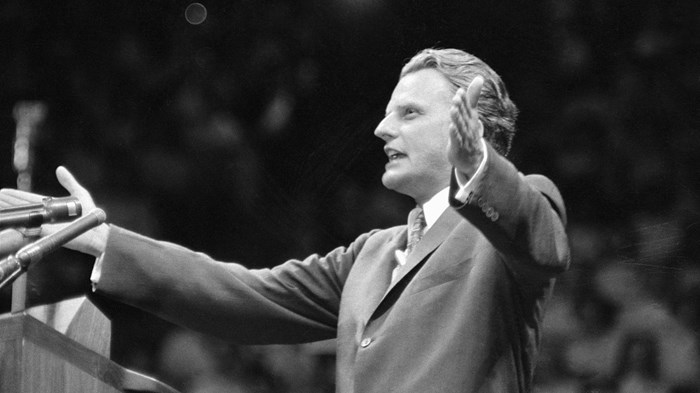 Image: Bettmann / Getty Images
For more than half a century, the most familiar voice in American spiritual life belonged to Billy Graham. When I was a student at his alma mater, Wheaton College, in the 70s, impersonating his voice was almost a varsity sport. To this day, it is the only impression I can do. Charlie Emmerich did it so well that he would do an annual faux-crusade; he got his picture in the yearbook shaking hands with Billy Graham himself.
Perhaps more striking, the evangelist assembled an organization and a team of leaders who served alongside him throughout the decades. There are maybe a handful of people who have sustained that level of fame for that stretch of time. Of those it is difficult to think of any who have retained the same leadership team over decades of challenge and transition.
This kind of stability does not happen by accident. In a day when leaders (including church leaders) are trying to cull leadership lessons from Attila the Hun and swimming with sharks and whatever CEO has not yet capitulated ...
1