Inspiring Tales of Spiritual Motherhood
5 pastors honor the women who nurtured them for ministry.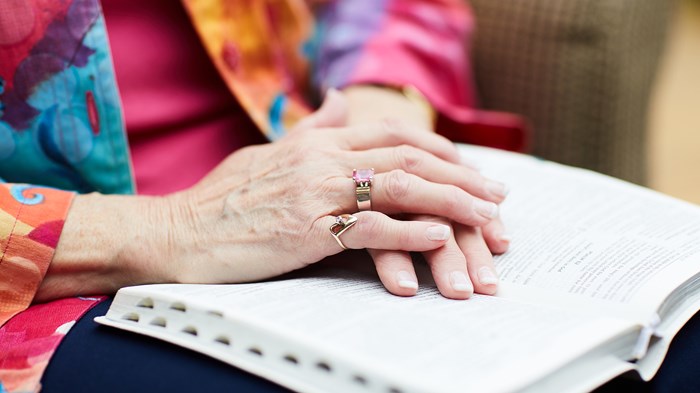 Behind every pastor are countless individuals who invested in them, mentored them, and showed them what it looks like to represent Jesus Christ in the world. Like our biological mothers, spiritual mothers take us by the hand and show us how to walk. They nourish our faith with simple acts of love and push us in the direction of God's calling. Amy Simpson writes this about spiritual mothers:
Titus 2:3–5 gives a brief glimpse of the importance of this role in the church, with Paul instructing Timothy to ask older women to act in the lives of their younger counterparts. Both men and women need spiritual mothers. In the early days of the church—with few models to follow—people needed spiritual mothers and fathers to teach them how to be Christians. In modern times, this role seems just as important: Many young people live far away from their parents, and naturally occurring intergenerational community is rare.
To honor the spiritual mothers who invest in pastors everywhere and to paint a picture of this role at its best, we asked several pastors to describe the women who nurtured them in ministry. Their stories reveal the immeasurable impact of spiritual motherhood on the leadership of the church.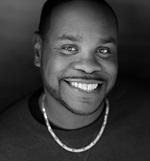 Jonathan Brooks
Senior pastor at Canaan Community Church in Chicago, Illinois
When I think about spiritual mothers in my life, only one person comes to mind: Ms. Anne Hudson. She was one of the original singers in Chicago's first gospel chorus, founded by Thomas A. Dorsey at the Historic Ebenezer Missionary Baptist Church on the south side of Chicago. She was a no-nonsense kind of lady, but she always seemed to have a soft spot in her heart for me. I remember one Sunday when I came to church with some beat up Payless loafers, and she looked down at my feet and said, "Baby, you got to give the Lord better than that." She took me straight to Macy's to buy me a pair of designer dress shoes. I was so proud of those shoes. I must have worn them every Sunday.
She nurtured me in so many ways, telling me to walk with my head up and encouraging me to sing when I was ashamed of my voice. She would say, "If God blessed you with a voice, you better use it or you'll lose it." She also knew when to push me. After I became a pastor, she called me over to her apartment. With a stern face she said, "Son, God has called you to be a preacher. There will be many distractions that will try to take you off course. But if God called you to preach, you better preach! Music is good, but God called you to preach." She constantly reminded me that my call to preach was of utmost priority. I am so thankful for spiritual mothers who know that the recipe for success is just the right amount of nurture and pushing. Rest on, Ms. Hudson. I am eternally grateful.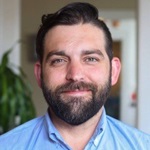 Alex Early
Pastor of preaching and theology at Redemption Church in Seattle, Washington and author ofThe Reckless Love of God
I want to honor and thank a woman who has touched countless lives over the years. Her name is Sharon Sellers. Actually, it's "Dr. Sellers," but she taught me long ago that it's not those little letters after your name that makes you special but who you really are. She and her husband, my Papa Walt, showed up at Four Corners Church back when we met in a bar. She and P. W. instantly took in my wife, Jana, and me as their own. Sharon has a brilliant mind and is one of the most creative people I've ever known. Her kitchen is a wonderland. Her laugh is contagious and shakes the house when something strikes her as particularly funny. She's the only person I know who laughs as loud as I do. She has deeply enriched my life, my marriage, and my ministry in countless ways.
One example of her influence was when she helped me on my first book, The Reckless Love of God. After serving as a literature professor for more than 30 years, she was more than ready to tackle my writing. She printed out and edited every single page by hand with a green pen (to keep my manuscript from looking like a red-ink-stained crime scene) and regularly met with me for coffee to help me better understand sentence structure, grammar, and how to piece ideas together. This was invaluable.
Sharon is a Texas fireball who "jerked a knot in me"—that's Southern slang for "confronted me"—on more than one occasion. I'm a better husband, daddy, pastor, and friend for it. She knows how to say true things bathed in grace that stick with me year after year.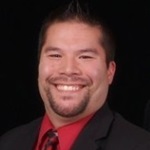 Michael Mele
Associate pastor at Southwest Assembly of God in Lakewood, Colorado
The term spiritual mother immediately brings to mind my own mom. When she fell in love with my father, who served in the US Air Force, she courageously left behind everything she knew and journeyed from Taiwan to the United States. Perhaps her greatest influence on my siblings and me was the example of her unwavering faith. Every week, she took our whole family to church to hear the life-changing message of Jesus Christ. I recall her frequently praying on her knees, interceding for loved ones. Her dedication to become more like Christ helped me develop a personal relationship with him at an early age.
Another passion my mother passed on to me is reaching out to others. Circumstances do not intimidate her. She always finds a way to bless individuals and families. During Hurricane Irma, an elderly couple lost power in their modular home. My mom and step-dad did not want them to be displaced during this natural disaster, so they opened their home to them until their power returned. Witnessing this and other sacrificial acts of kindness has challenged me to positively impact others' lives.
The old proverb "where there's a will, there's a way" describes my mother well because she is willing to go the extra mile when most would quit. After arriving in the US, she yearned to receive a full American education. Her family and work came first, which delayed her pursuit, but once my siblings and I got older, and after over 20 years of hard work, she accomplished her dream. I'm encouraged in my current ministry by her drive to finish what she set out to do.
My mother went through many obstacles to get to where she is today. She pointed me to Christ, poured into me, and encouraged me to pursue my passions. Her faith in me made me who I am today.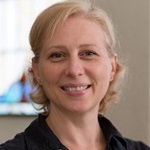 Mandy Smith
Lead pastor of University Christian Church in Cincinnati, Ohio and author ofThe Vulnerable Pastor
A spiritual approach to leadership is costly. Truly opening yourself to the work of the Spirit means setting aside your own desire to run the show. I choose this approach, but I'm still uncomfortable, even embarrassed because it's not unusual to be suddenly disturbed by a passage of Scripture, broken by a story of suffering, or elated at the work of God. Leading in that way rarely looks strong, so I often feel shame in a culture that loves certainty.
On a day when the work of ministry deeply moved me in this way, God used a spiritual mother to minister to me on two levels. She simply took my awkward, teary face in her hands, and with genuine warmth said, "You're so beautiful." I felt my shame slip away, and I heard, "This is my daughter in whom I am well pleased." I felt seen and welcomed, not only by this wonderful woman, but by God. And at the same time, by letting me receive that kind of powerful, maternal warmth, God healed my vision of his own purposes for calling me. All those emotional parts of myself that felt so shameful and weak I saw in a new way because I had personally experienced the unique way in which a woman can reveal the nurturing love of God. This kind of love is not sappy, weak, or sentimental but speaks new realities into existence. I stepped back into my work with a powerful, personal experience of the kind of maternal love and truth-telling God wants to work through me in the lives of others.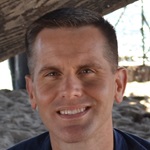 Joel Van Soelen
Pastor of Anaheim Christian Reformed Church in Anaheim, California
It was a Saturday morning—baking day—and I was in first grade. A familiar smell lifted me out of bed. Flour was spread across the kitchen counter, and the mixer was stirring butter, eggs, sugar, salt, vanilla, flour, baking soda, and chocolate chips. I could hardly wait for the mixer to stop so I could scoop out a spoonful of mouth-watering cookie dough.
In the kitchen, my mother not only nourished my stomach, but also my soul. That Saturday morning a question was stirring within me. Even at that young age, I was thinking about the sovereignty of God and wondering why he would put the tree of the knowledge of good and evil in the garden if he knew Adam and Eve would eat from it. As my mother placed spoon-sized portions of cookie dough on a baking sheet, I placed my raw question before her. She gave a brilliant response. She simply said, "That's a good question!"
It wasn't quite the answer I was looking for, but it did something within me. It nourished my soul that sought to know God more. Her response allowed the question to bake within me. My mom taught me that asking questions is healthy. Faith seeking understanding is good.
She never pushed my brother, sister, or me into a certain field, but she encouraged us to follow God's leading in our lives. She pushed me to learn. God has used her prayers, presence, and patience to shape me to serve as a pastor where I can see God stirring in people's lives. I am humbled to use her response often: "That's a good question!"