Lord, Deliver Us from Passive-Aggressive Conflicts
Every church has elephants in the narthex. Here are four ways to root them out.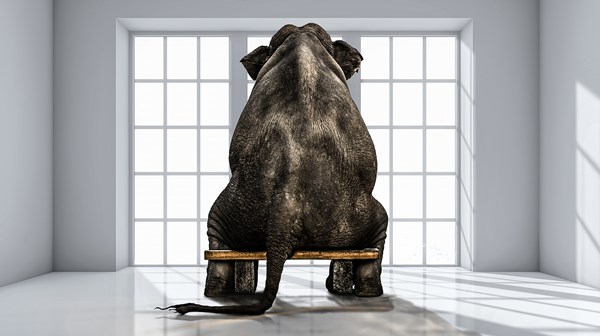 Lord, Deliver Us from Passive-Aggressive Conflicts
Pastor Rob is a gifted communicator. People love him. Unfortunately he has a habit of misrepresenting the truth. He routinely agrees to do things and then never follows through. He also exaggerates and embellishes facts. Those close to him have learned to tolerate it as part of the "visionary communicator" package.
Nora's ministry is flourishing, but she shows up late to staff meetings and one-on-one meetings—a lot. She apologizes and offers reasonable excuses, but the late arrivals persist. Others complain about her lateness, but no one holds her accountable for it.
Mia is young, immature, and sometimes brash. Volunteers rarely stay on her team for long. (She alleges this is due to their lack of commitment.) She does amazing work with the website and social media, so other church leaders hope this counterbalances her abrasive manner.
Owen is a great guy and a faithful small group leader, but he avoids conflict. In meetings, only his body language and tone give clues as to whether something is bothering him. He won't admit he has any issues, even when he's asked outright.
Patrick, the administrative assistant, has been on staff for 10 years, but he is highly critical of others, especially the new staff members who don't have the history he has with the church. The church is changing and growing, but Patrick is not. His supervisor doesn't know how to talk to him about it or what to do about all the complaints from those Patrick is supposed to be supporting.
Many expect church teams to experience less conflict than teams in secular workplaces. To a casual observer, this may seem to be the case, but that's because Christians tend to spiritualize, rationalize, cover up, or avoid ...
You have reached the end of this Article Preview

05/30/2018