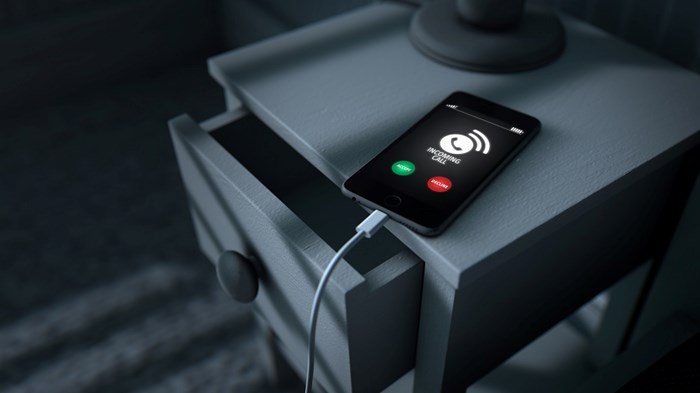 The phone call came in well past my normal office hours. My children were already in bed, and the house was quiet. I didn't recognize the number, but pastors know from experience that late-night calls should almost always be taken. The voice on the other line was urgent. A distraught mother had discovered that her teenage daughter had become sexually active with her boyfriend.
"Will you come over and meet with us?" she asked. "In the morning," I replied, "I can meet you tomorrow morning." Dissatisfied, the mother doubled-down on her request, reiterating the severity of her daughter's revelation and the imperativeness of my presence. "I need you to come tonight," she pressed. "If you would still like to meet tomorrow, please give me a call," I responded, and politely ended the call.
"Pastor, I need to meet with you." For those of us in pastoral ministry, a week seldom passes when those words are not uttered to us. In the opinion of many, this is the central aspect of our calling: to be present when they need us. To be there when tragedy strikes, or conflict erupts, when illness descends, or heartbreak occurs. We meet with them in our offices, at hospitals, around dining room tables, or over coffee. We meet with them at all hours and on any given day. Especially for solo pastors who don't have the luxury of sharing the pastoral load, even vacation time is interruptible as the pastor is forced to rush home in time to deal with a sudden emergency. This is an unquestionable part of the job description for many pastors, an aspect of our calling we agreed to when we first signed up for duty. But is it healthy? Or more importantly, is it biblical? I am concerned that these calls for our constant presence are often intimately connected with two inordinate needs that deserve honest questioning: our parishioners' desire to be in the presence of a surrogate Jesus, and the desire for pastors to be one.
Absence
While the story from my opening illustration may appear callous or unsympathetic, it was an example of intentionally practicing a vital aspect of ministry which I discovered in the early years of my calling into the pastorate. Borrowing a phrase first coined by Henri Nouwen, my intentional lack of availability to this distraught mother was "the ministry of absence." Though we catch glimpses of this practice throughout many of Nouwen's writings, his book The Living Reminder contains his fullest treatment of the subject. In it he writes, "We minsters may have become so available that there is too much presence and too little absence … too much of us and too little of God and his Spirit."
In its simplest form, the ministry of absence is the ministerial practice of creating physical space for God to minister to individuals directly, without the aid of pastoral mediators. According to Nouwen, the instinctive urge for parishioners to call us to their side can often obscure the reality that they are uncomfortable being alone with God. Our physical presence provides a comfortable alternative to interactions with the Divine whose touch and voice are far less tangible. As such Nouwen urges pastors to practice times of intentional absence whereby people are encouraged to cultivate their relationship with a God who speaks in ways quite different from his human creations. The ministry of absence, Nouwen writes, "calls for the art of leaving, for the ability to be articulately absent, and most of all for a creative withdrawal."
I remember being contacted late one night with the news that one of my ministry leaders had attempted suicide. Friends and family members were heading to the hospital, but I declined. The next afternoon, I sat in a padded cell with my friend and talked with him about the bandages wrapped around his wrists and forearms. A long night in the solitude of the psychiatric ward had given him opportunities to sit in the presence of God alone to ask questions that only Jesus could answer for him.
On another occasion a sobbing wife called and asked me to pick her husband up at the bar. He had recently begun an extramarital affair and left the house with a threat to visit his mistress. I found him in a stupor and let him sleep it off in my living room. When I returned with him to his house the next day, his wife was visibly distraught yet more composed than I had expected. Through a night of tearful prayers, she had poured her heart out to God in solitude and emerged in the morning light with the ability to articulate a firm-yet-loving ultimatum to her husband.
In both situations, if I had been immediately present, the comfort of my sympathy and compassion would have only served as a temporary distraction. My friends didn't need me and my feeble attempts to counsel them or offer impromptu advice, they needed to be in the presence of God to hear directly from the only one able to bring light into their darkness. In this way, Nouwen calls pastors to purposeful moments of withdrawal which serve to disciple the body of Christ by constantly forcing members to increase their dependence on God. According to Nouwen, "If it is true that ministers are living memories of Jesus Christ, then they must search for ways in which not only their presence but also their absence reminds people of their Lord."
Dietrich Bonhoeffer, the German pastor and theologian who participated in the Nazi resistance during WWII, shared Nouwen's conviction when he wrote, "Before God and with God we live without God." While frequently misunderstood and misapplied, Bonhoeffer's challenging observation points to the reality that our lived experience on this side of heaven is an existence among shadows. God is certainly present, but in a way very much unlike the totality of presence we will experience in the world to come. We live "before God and with God" as imperfect creations, marred by sin and limited by our ability to see only "in a mirror dimly" (1 Cor. 13:12).
According to Nouwen, that is a reality rehearsed regularly in our weekly worship. Through the ministry of the Word and sacraments, we are simultaneously reminded of God's presence as well as his absence. We study his revelation and allow his eternal voice to speak into our current lives, yet we grasp it imperfectly until we are able to see him face to face and "know even as we are known." We consume bread and wine with the conviction that Christ is spiritually present even as we acknowledge the explicit promise that we will do so "until the Lord returns." Our entire lives of worship and ministry are practiced without the physical presence of our Lord. While spiritually present at all times, the impetus for our following lies in a future hope of our reunion. We anticipate the kind of unending presence of God that alludes us until we are glorified. Towards this end, Nouwen suggests, "Ministers do not fulfill their whole task when they witness only to God's presence and do not tolerate the experience of his absence."
Discernment
Practicing the ministry of absence is not as simple as refusing to be present. Especially for those who have made their constant and immediate presence a hallmark of their ministry, there will be a murky season of change. For parishioner as well as pastor, practicing the ministry of absence will require expectations to change. People need to be weaned from our perpetual presence, and pastors will need to be released from the often fulfilling and unholy need to be needed. Over the years, as I have practiced this ministry I often have made errors. People have sometimes been offended, and I have often been misunderstood. On many occasions, in hindsight, I should have been there. And many more times when I shouldn't have been there, I was. Like many aspects of pastoring, the ministry of absence is more art than science and requires a great deal of discernment. While I would refrain from offering any sort of definitive formula, I do carry with me a set of principles which have often guided my decisions.
First, I am always present when it is an emergency. Not necessarily a perceived emergency to the person (we all tend to think our personal tragedies are emergencies), but a true emergency like a sudden death or a tragic accident. Moments like the night I spent in the ICU holding the hand of a student whose skateboarding accident without a helmet cracked his skull and left him with a 50-percent chance of making it through the night. Moments in life that the morning light simply cannot change.
Second, I am also present when allowing someone to be alone would be dangerous. People with a history of suicidal tendencies or those struggling with addictions to drugs or alcohol often need the physical presence of someone they know and trust in moments of desperation. If someone is in the care of medical professionals, I am rarely necessary, but leaving such a person alone could have dire consequences.
Third, this leads to the overarching principle of knowing the people you pastor. When confronted with a request to be immediately present, pastors need to ask, "Is this someone who considers everything urgent?" Or, "Is this someone that I rarely hear from?" Knowing our people will help us to discern in the moment whether the person on the other line is in need of my presence specifically or the person is merely seeking out the presence of someone they believe is paid to always say yes.
Fourth, and most importantly, I constantly ask myself, What is best for this person? Will my presence distract or enhance from God's place in this moment? Within this question lies the need for pastors to search their own hearts and motivations for going. Temptations to seek the approval of others or merely avoid conflict or disappointment are poor justifications for denying those we serve the necessary opportunity to experience the unfiltered ministry of Christ. In this way, the ministry of absence is as much a gift for pastors as it is to the members they serve. Amidst the constant busyness of pastoral ministry, who among us does not need to be reminded frequently that our job, like that of John the Baptist, is not to be the Savior, but to continually point people towards him?
Stephen L. Woodworth is an ordained pastor and missionary with the Evangelical Presbyterian Church living in Columbia, South Carolina.