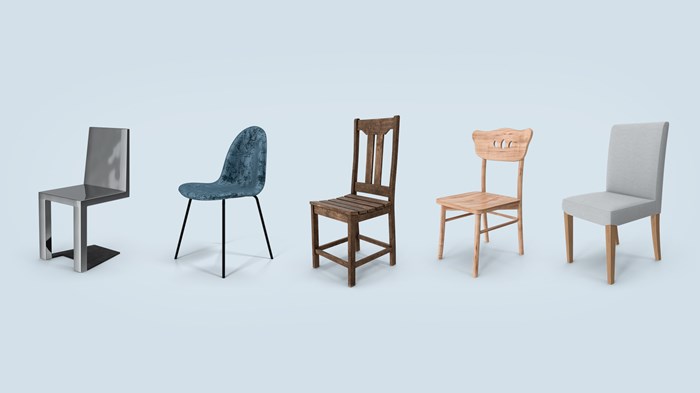 Image: Envato Elements
On any given Sunday at 7:30 a.m., a visitor to Schlitte Boxing & Fitness may find two dozen or so men and women hitting punching bags, cranking out pushups, or congratulating one another after a particularly tough bench press. It's not CrossFit. It's Sunday morning worship at Warrior Church.
To the side of the gym, there's a stack of milk crates that form a makeshift altar. Before the workout starts, Sean Steele, founder of Warrior Church, kicks off the hour with a 15-minute prayer and discussion from a lectionary. Founded in 2017, Warrior Church is one of four—soon to be six—communities aimed at military veterans and others experiencing trauma that help compose the network of St. Isidore Episcopal Church in and around Spring, Texas.
The St. Isidore network also includes—along with a few house churches—Taco Church, where men gather for prayer at Taco Bell, and Coloring Church, dedicated to "dialogue and artistic expression." But if you're hoping to visit St. Isidore's main building to attend their gathered Sunday service, you will be disappointed. These gatherings aren't just small groups and outreach programs; they are the church's primary venues. According to its website, St. Isidore is "a church without walls."
The liturgy of St. Isidore's Warrior Church follows the Book of Common Prayer but, beyond that, differs radically from a traditional Episcopal service. It involves circuit training, weightlifting, and yoga—exercises that help people with trauma process the spiritual message through physical activity.
Other denominations have similar niche communities. A number of dementia-friendly churches have sprung up from Methodist groups. Southern Baptists have cowboy church and congregations designed to reach US Marines.
These communities go by different names—fresh expressions, missional communities, micro-churches—but they bear many similarities. You might think of them as parallel streams flowing in the same direction. Some of these communities consider themselves local churches reaching very specific populations, while others view themselves as "expressions" of church—not yet mature churches but still manifestations of the universal church.
Some, like the St. Isidore network, share common resources, branding, vision, and leadership under a single name, though the communities don't gather as a united congregation. Others are planted by mature congregational churches. While the planting church may provide leadership and resources to the planted community, it would be a stretch to call them a single congregation.
Though the structures of these communities vary, their values are generally consistent. These include intentional focus on mission to a specific population, an emphasis on lay leadership, low costs, and a high rate of reproduction.
Leaders of these gatherings feel that the attractional model, in which churches use outreach programs to draw visitors to their Sunday morning services, is less effective in a secularizing culture. Instead of assuming visitors will voluntarily walk through their doors, these leaders take a proactive stance by starting smaller, localized communities where unchurched people live and work.
Multiple Modalities of Church
Reggie McNeal, missional leadership specialist for Leadership Network, views these contextualized communities as a "harbinger that something really big is underfoot" that will undo the Western church's "single modality church expression" in the congregational model.
"We're going to see an expansion of the bandwidth of how the church is expressing itself," McNeal predicted. "We are entering and are already in a phase of church as movement. That requires multiple expressions. God's not behind on this; he's ahead of us."
The Southern Baptist Convention's North American Mission Board (NAMB) president Kevin Ezell said its model for church plants has had to shift in recent years. "In the past, the SBC has planted Southern churches in the Northeast. Those often do not work," he said. Because of this, NAMB decided not to limit their planters to just one model. Now, combined with the recently rebranded Send Network, church planters can target a specific college campus or a certain ethnic group. "In the past [the SBC has] made the lane too narrow," Ezell said. "We want to give flexibility."
One cross-denominational driver of this targeted approach is Fresh Expressions, a movement that encourages Christians to develop new forms of church specifically crafted for post-Christian culture. According to its website, "Each fresh expression of church is unique, and designed for their particular context."
Fresh Expressions started in 2004 out of the Church of England and the British Methodist Church, spreading to Australia, Canada, South Africa, and elsewhere. The communities it promotes are different from church outreach groups or service opportunities—they aren't simply programs allowing churchgoers to serve outside of a Sunday service. They're designed as an alternative to traditional church services for people unlikely to join an existing congregation on Sunday.
Chris Backert, national director of Fresh Expressions US, says that too few "churches in North America have really grappled with the post-Christian reality." Yet he believes that if churches seriously invest in tactical, contextual communities, the American church "can still make the shifts that are needed to be fruitful in the future. If churches wait another 10 years, that will be challenging."
Crawl Before Walking
Luke Edwards, mission strategist and trainer for Fresh Expressions, provides oversight to 120 fresh expressions for the Western North Carolina Conference of the United Methodist Church. There's a poetry group, a couple of yoga groups, and a group that reaches out to hikers on the Appalachian Trail.
Since July 2018, they have already launched 89 new communities. The goal for many of the expressions under his care is to grow through several distinct stages until they adhere to the United Methodist standards of a mature church: proclamation of the Word, administration of the sacraments, and gathered worshiping. Some of them plateau as local outreaches or discipleship groups, and others fail.
According to Backert, "We do not encourage leaders to start fresh expressions so people can get back to 'real church.' Our hope is that every fresh expression of church would develop."
When can a fresh expression officially start calling itself a church? While Fresh Expressions typically defers to the denominations it partners with to determine these standards, Backert offers some suggestions. "The early church defined itself as one, holy, and apostolic." It involved outward mission, inward righteousness, and catholic unity, he said. "For a church to be a church, it needs to manifest all of those marks. Fresh expressions in development do not express all of those marks yet."
But Backert doesn't see that as a liability—it's just a natural part of the growth process. "People don't expect a two-year-old to balance their checkbook. . . . In traditional church planting, we expect them to balance their checkbook in three years, and as a result, we usually attract already churched people," he said.
One common critique of these targeted communities is that, since they grow from existing affinity groups or service opportunities, they can be overly homogeneous. But Edwards says that isn't always the case. Some groups, like one he led that met at a local bar, are quite diverse. But, he conceded, other gatherings—a single moms' group, for example—need to actively seek opportunities to gather or minister with other groups.
With 1,100 churches in the conference, Edwards said his team's five-year vision is to launch 1,000 fresh expressions of church reaching 10,000 people. Yet, according to Edwards, their measure of success is less about membership and attendance compared to many churches.
"We are forming disciples and connecting with new people. We are building that trust in the community and teaching our laity how to move outside of the walls of the church and talk about their faith," he said.
A Blended Ecology
Lisa Johnson is director of lay leadership development for ECO: A Covenant Order of Evangelical Presbyterians, a denomination that has launched 400 churches nationally since its founding in 2012. She views traditional local churches and micro-expressions as complementary and dependent upon each other. In fact, ECO is committed to this model for the next decade, Johnson said.
"We really think expressions of church are necessary and better connected together. A lot of others operate separately from church or denomination. We think both [congregational churches and micro-expressions] are completely true expressions of church, but each has a different function and purpose and work better together," she said.
The Fresh Expressions team calls this approach a "blended ecology" of church. Their goal is to partner with congregational churches and denominational bodies to start fresh expressions and for those communities to stay in a symbiotic partnership. "In rare circumstances, we have an independent fresh expression of church," Backert said, "but that's not the epicenter of what we do."
When the blended ecology method works, a bridge forms between a traditional church and the fresh expression. Backert gets nervous when the bridge only directs members of the expression back into the traditional congregation, but he's excited to see two-way bridges form, with members of fresh expressions sometimes deciding to visit the traditional church service and members of the larger congregation leaving to start their own expressions. "These two things feed one another and synergize with one another," he said.
Leadership and Accountability
When it comes to leadership for these expressions of church, Backert's goal is to develop "pioneers"—people willing to live among a group of people who are not already part of the church. They can be lay or ordained. "I don't even like that terminology," he said, but "the majority are going to be lay people."
In some traditions, such as Methodism and Anglicanism, a faith community can't be called a church unless it includes the sacraments, and only clergy members can administer those. This may make it difficult for lay leaders in these denominations to develop groups into mature churches. But Backert says he's seen expressions address this in a few creative ways, such as inviting clergy members to visit regularly.
Proponents of these contextual communities raise the concern that attractional churches often position churchgoers as mere observers, always on the receiving end of ministry. But in micro-expressions of church, lay leaders minister to people they're uniquely able to reach. And other group members can't just spectate. In a swing dance fresh expression—yes, that exists—everyone participates.
Lay leadership keeps costs low, but it also raises challenges: Leaders without formal ordination or academic training may be less likely to stay committed to denominational standards and more likely to promote aberrant theology. "Some folks are going to go to an extreme and theologically derail," said NAMB president Kevin Ezell. "If you have no accountability and no guide rails, you're rolling the dice." With NAMB, planters have to sign a statement of faith and tap into a network for accountability and support.
According to Lisa Johnson, ECO provides substantial training and resources for commissioned lay leaders. It also requires involvement in three forms of mentorship and fellowship: one-on-one coaching for assessment and development, peer-based groups for encouragement and accountability, and national and regional gathering for synergy and inspiration. These groups may be more independent than traditional small groups, but development and oversight are still possible.
Gimmicks or Gospel?
Charlie Dunn has pastored a church plant with the Send Network in Boston since 2015 in which missional families regularly minister in their neighborhoods, workplaces, and organizations. He's honest about the challenges of contextual ministry. By catering to people who are disgruntled with the church, "you wed yourself to the whims of people who, apart from the Spirit's work in their lives, don't care," he said.
He also worries churches based on a single affinity can face the same danger as seeker-sensitive, attractional church models: an overemphasis on gimmicks that could distract from the gospel. "Ultimately your thing isn't what draws people; it's the Spirit. And the Spirit isn't only drawing during your thing," Dunn said.
But he believes it's good that more churches and denominations are adopting contextual expressions of church. "It is incumbent on us to think about life outside the four walls of the church," he said.
Luke Edwards agrees. "That's the church's call in the next 10 years: to brush shoulders with our neighbors and show them that the life of Christ is compelling and life-giving and abundant and beautiful."
Kara Bettis is associate features editor at Christianity Today and lives in Boston.