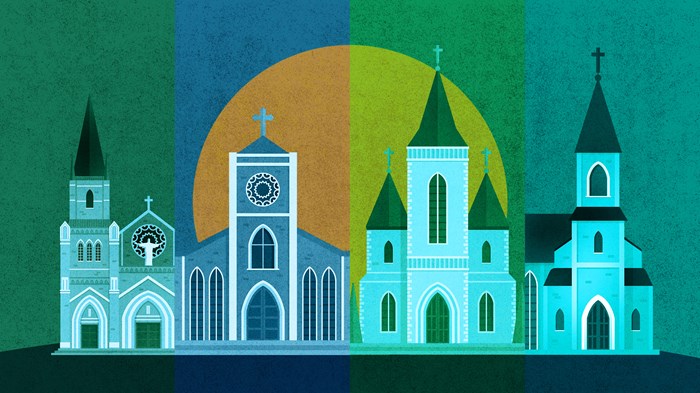 Image: Source images: Envato
When four churches in Amarillo, Texas, joined forces, their city took notice. Central Church of Christ, First Baptist Church, First Presbyterian Church, and Polk Street United Methodist Church are all large, long-established churches in the downtown area, and together they form "4 Amarillo," a cross-denominational partnership that started with a friendship between two pastors.
This friendship grew to four, and as the pastors' relationships developed and they learned how much they had in common theologically, they began meeting regularly. They discovered opportunities for cooperation around a shared sense of mission. Now the four churches worship together twice a year, at Thanksgiving and on Maundy Thursday, in a unified service hosted by one of the four. Each summer they join forces for a "stay-at-home mission experience," a local project that ministers to their city: rebuilding a house, renovating apartments. Each summer they work together to lead vacation ...
1