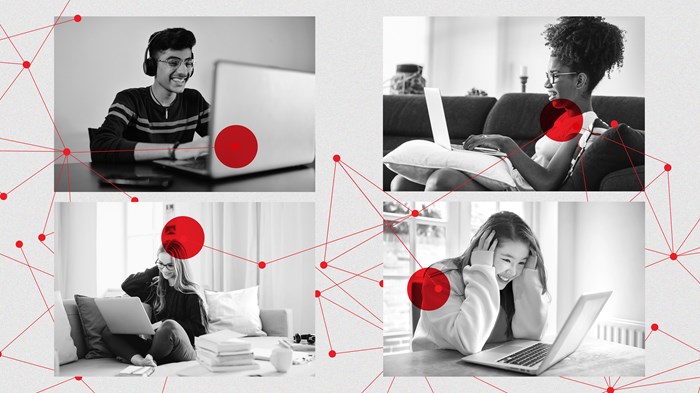 Image: Illustration by Mallory Rentsch / Source Images: Peter Dazeley / Halfpoint / Pollyana Ventura / Mayur Kakade
Before the pandemic, I often drove away from church wishing youth ministry could be different. I yearned for teenagers to be less busy. That hope has become a startling reality as all but a few extracurricular activities are canceled, leaving most young people with unprecedented free time.
I longed for volunteers to stop equating showing up on Sundays and Wednesdays with relational ministry. In this COVID-19 season, volunteers check in with students all week, often building better relationships than before.
I wanted "taillight parents"—family members we see only as they drop off kids and drive away—to become true partners in spiritual formation. Now, parents nationwide are improvising "family church" around coffee tables and kitchen islands every week.
I dreamed that youth ministry and my role as a youth pastor would be admired and valued. Today, many youth pastors are gaining more respect as the adaptability and technological mastery gained on the job ...
1