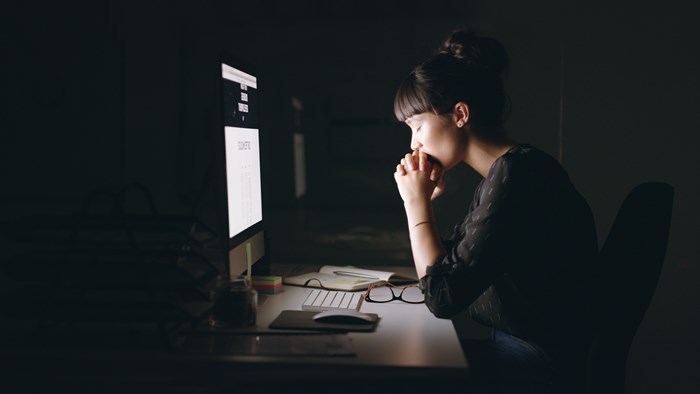 The statistics and stories about the lives shattered by COVID-19 keep piling up. Sadly, if the experts are correct, the worst days of the pandemic are still ahead. But the US is not the first country to deal with this scourge.
James Byun is the founding senior pastor of Lifespring Church inSouth Korea, which has been dealing with the pandemic since January. He was born in Seoul, Korea, but immigrated to the United States when he was two years old. After pastoring in Northern California, Dallas, and Washington, DC, God led him and his wife, Heather, to move across the world to plant an international church in South Korea. Although he hardly spoke any Korean, he, Heather, and their four children packed up and moved to South Korea. Today Lifespring Church is a diverse international church located in Songdo, with over 40 nations represented. Maina Mwaura spoke with Byun to learn what might be in store for pastors in America over the next month.
What has life been like in South Korea with the coronavirus?
Life as we know it has changed. People are staying at home and going out only when they need essentials. Schools have closed. Students are studying online. Sporting events have been suspended. Concerts have been canceled. Theatres have closed. Churches have stopped meeting physically. Practically everyone now wears a mask. The economy has been hit, and small businesses have greatly suffered. Life has changed. Perhaps one of the greatest changes is that life has slowed down and has been simplified.
How has your church been affected?
Lifespring made an early decision to go totally online, so we have not been meeting physically since the end of February. It was a heartbreaking decision, but one that we knew we had to make to serve our community and the nation. I have been in ministry for 23 years and have never experienced anything like this. It has made our pastoral staff rethink ministry, and our members have had to adjust as well. Many people in the community struggle with isolation and loneliness during this time, so more than ever, we need to be proactive in reaching and ministering to people.
I think this pandemic has been a wake-up call for all of us. We have seen our church become hungrier and more desperate for God. We have been more unified and God is raising up prayer warriors. There is great hope that God will bring about good through this and that revival is coming.
What are some ways you have experienced God at work during the quarantine?
One of the things that we are seeing is the restoration of families. The work culture in Korea is so demanding that families rarely spend time together. Families have been spending more time together in the past month than perhaps in an entire year. In addition, due to the nature of online worship, worship is now being brought into the home, and God is praised and worshiped in the home. All these factors are leading to families being restored.
The second thing we are seeing is a movement of prayer. People are praying and crying out to God. Desperation tends to make us cry out to God, and this virus has made people desperate. We started a 72-hour prayer chain, and within a few hours of asking, over 300 people signed up to join in prayer.
The third thing we are seeing is an attitude of thanksgiving. We have taken so many things for granted, and they have now been taken away from us, such as going to our favorite restaurants, going to the movies, or worshiping together at church. This experience has made us more thankful.
What advice would you give American pastors wrestling with the reality of the virus?
I would remind them to trust God. He is in control, and we know that he will bring about something good even through this. We live in an age when we can still be connected to people without physically meeting them. People need to hear from their pastors, and we need to pray for people and the world. We have started to contact every single person at our church to check on them. We have close to 2,000 people on our list that we are going through. We have decided to call all the children and students at our church as well. We are checking on them and asking how we can pray for them.
I have committed to pray for about two hours every day for all of these prayer requests that we get. I have a binder of prayer requests that I go through, and I pray for them all. As a pastor, the best way I can serve our people right now is to pray for them. We have also conducted online prayer services and we are currently in the midst of a 72-hour prayer chain to pray for the nation and the world.
I'd encourage pastors to stay active physically, mentally, and spiritually. Some of our staff are working out together using Zoom video conferencing. Some of our staff have been catching up on reading. I have gone through some of my old seminary class notes.
I would also recommend spending quality time with the family. So many pastors' kids share how they feel neglected in the home. This is a unique time where we are spending large quantities of time with the family. We need to make sure that quantity time turns into quality time. In our home, we have had several "dream-sharing" times with our children. We have designated times for our kids to freely share their dreams with us. It has been so rewarding to hear the dreams on their hearts. I have also imitated Joe Montana, and sometimes Mike Singletary, and played indoor tackle football with my boys. I think this is time for families to be restored, and this family restoration should start in the pastors' homes.
What have been the primary spiritual needs you have encountered?
The two biggest spiritual needs that we have seen are fear and loneliness.
We have been fighting fear with faith, and we are praying that people will not lose faith in God during this time. However, people start to lose faith when they start to lose hope. So it has been a priority for us to remind people of the hope we have in God's character and his promise. We have been reminding our members that God has already proved his love for us, and his track record is perfect.
Another big spiritual need is dealing with loneliness. We have been stressing the need for community for years, but all of a sudden, we are telling people to isolate themselves. So, as one can expect, people are struggling with loneliness and depression. We must stress the need for physical isolation but not communal isolation. We need to be very intentional and proactive in reaching and encouraging our folks during this time. We may not be able to meet face to face, but we can call, text, email, and video chat. There are many avenues for us to reach out to people and let them know that they are not alone.
What has surprised you about people's needs?
I think the biggest surprise has been how much people are willing to sacrifice personal comfort on a micro level to help fight the virus on a macro level. When we talked to one of the members to check on her, she shared that her husband's work is based in the Daegu area, an area deemed to be a special disaster zone. He usually comes back home every weekend, but ever since the coronavirus hit, he has insisted on not leaving the Daegu area and is isolating himself there even though he is not restricted to stay there. He does not have the virus, but he has not come home for several weeks. He said that he does not want to even accidentally spread the virus to his family or people in other parts of Korea. He has insisted that this is the only way Korea will be able to contain this virus.
Another surprise was when we announced that our services were going online. There were initially some reservations. We did not know how it would be accepted and how worshiping through a computer screen would go. However, not only has the overwhelming majority of our members been faithful in worshiping online with us, but many have also shared that they were touched and blessed through these online services. God uses many different ways to reach his people.
Have you seen God move within your fears and anxieties during this time?
I feared that my family or I would get the virus, and, of course, that fear extended to our church family. Like many people, I had a fear of the unknown.
Prayer is so important in fearful times, and in our prayer times we are reminded how much God loves us. Has he not always loved us? In one of my prayer times, I was reminded of the story in 2 Kings 6 when Elisha's servant was filled with fear because the enemy was surrounding them. Elisha prayed that his servant's eyes would be opened and that he would be able to see. His eyes were opened, and he saw mountains of horses and chariots of fire that surrounded Elisha. Prayer allows us to fight fear, and we are able to see that we are not alone. God is with us.
As I was calling all of our members to check up on them, I had a conversation with a four-year-old. I asked her how we could pray for her, and she asked us, "Why did Jesus have to die on the cross?" Right then we were able to share the gospel with her over the phone. Many seeds are being planted right now. Children, students, and adults have been opening up their hearts. This is an incredible season of harvest.