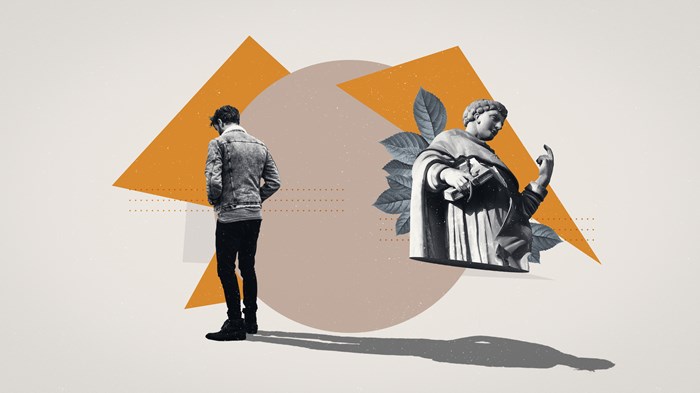 Image: Illustration by Rick Szuecs / Source images: Lucas Sankey / Unsplash / Wikimedia commons
When I was ten, I remember my dad offering his hand to a man who resolutely put his hands behind his back. The man was a former member of our church who was angry at my father.
This uncomfortable scene taught me about what it means to be a pastor. I remember my dad explaining to us without bitterness why the man was angry. He did it in such a way that helped us see this man's pain.
There is a common saying in psychology that behind anger there is fear, and we might add, behind fear there is pain. I observed in my dad a healthy capacity to reevaluate someone's anger as pain. My dad didn't take the man's emotion as clearheaded judgment against himself. Instead, he chose a perspective that opened up the possibility of empathy.
In this cultural moment, we are engulfed by anger, fear, and pain—and pastors are no exception. Our calendars are filled with a steady stream of angry people. This is exhausting. It is all too easy for us to internalize their anger or to view ...
1