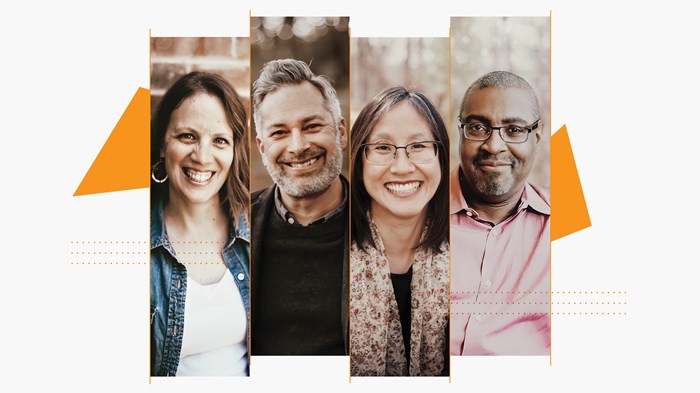 Image: Lindsay Rich: courtesy of Lindsay Rich | Ronnie Martin: Photo by Adrienne Gerber | Toni Kim: Photo by Laura Merricks | Derek McNeil: Photo by Talitha Bullock
Pastoral care sits at the center of our vocation as ministers. In addition to preaching and leading worship, celebrating the sacraments, and shepherding souls, we care for the sick, and we counsel the anxious, the fearful, and the grieving. But as pastors, to honor and revere and care for others is to be affected by the care that we give. We gathered four practitioners of pastoral care to reflect on the inherent challenges of this aspect of ministry.
Lindsay Rich is pastor of congregational care and faith development at SouthPark Church in Charlotte, North Carolina.
Ronnie Martin is lead pastor of Substance Church in Ashland, Ohio, and cohost of CT's The Art of Pastoring podcast with Jared Wilson.
Toni Kim is a former pastor who now serves as a spiritual director, nonprofit administrator, and board member. She lives in Charlottesville, Virginia.
Derek McNeil is a psychologist and president of The Seattle School of Theology and Psychology.
CT's editor in chief Daniel Harrell, a former ...
1