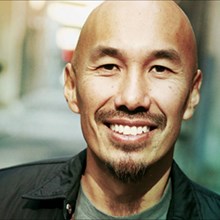 Francis Chan is a church planter in San Francisco and former pastor of Cornerstone Community Church in Simi Valley, CA. He is the host of the BASIC series and launched a discipleship movement called Multiply with David Platt. He is a member of the board of directors for Children's Hunger Fund and World Impact.
He is also the author of Crazy Love, Forgotten God, Erasing Hell, and Multiply, and coauthor with his wife of You and Me Forever.
Francis and his wife, Lisa, have five children and live in Northern California.