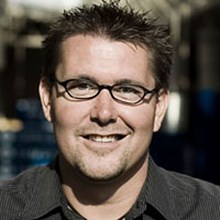 Mark is pastor of National Community Church in Washington, D.C., which meets in theaters throughout the D.C. metro area.
He is the author of several books including The Circle Maker, In a Pit with a Lion on a Snowy Day, Wild Goose Chase, Grave Robber , and Jack Staples and the Ring of Time.
Mark and his wife, Lora, live on Capitol Hill with their three children (Parker, Summer, and Josiah).