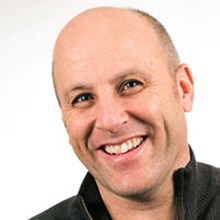 Mark is an associate professor of Pastoral Theology at Ambrose Seminary in Calgary, AB, and formerly was pastor of New Life Community Baptist Church in Duncan, BC.
His work has been published in numerous periodicals, including Christianity Today, Books & Culture, Leadership Journal, and Discipleship Magazine. He is also the author of Your God Is Too Safe, Things Unseen, The Holy Wild, The Rest of God, Hidden in Plain Sight, and Spiritual Rhythm.
Mark Buchanan and his wife, Cheryl, live with their three children on the West Coast of Canada.