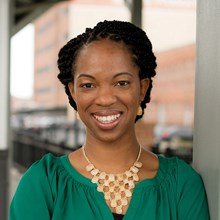 Natasha is a writer, speaker, and anti-human trafficking advocate.
After serving as a Financial Management Officer with the Marine Corps and a federal government employee at the Department of Homeland Security, she was hired as the Assistant Director of the Center for the Development of Evangelical Leadership (CDEL).
She has over 15 years of leadership and mentoring experience, and founded and co-directed a women's mentoring ministry at her church.