April 1, 2020
The Show is Over: In support of your unpolished streaming church.
Maybe what pastors need is to be real enough to show the isolation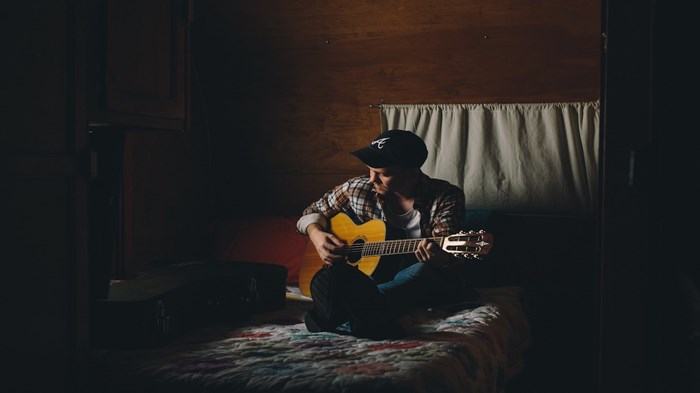 By: Pastor Tommy Preson Phillips, Tampa FL
The first temptation of many church leaders during this pandemic, when we have been barred from gathering as a community, is to grab the best cameras, microphones, and video equipment that we can, and put together a well-polished and fully edited feature-film like video to inspire our people. We feel the need to hide any negativity and sometimes to even hide any inkling of the crisis at hand, save for a mention of "what we need in this trying time" in our sermons.
I know this because I'm a pastor, and in the opening moments of our first online quarantine gathering I made a reference to "trying to keep some semblance of normalcy." But over the last few weeks, I've come to see that perhaps this is misguided, and that perhaps what we need is not normalcy, but honesty and solidarity. Originally we as church leaders had talked about gathering three or four of us in our empty worship space away from our homes, and film ourselves singing and preaching from the familiar places as we always have. I've now come to the conclusion that this can have the exact opposite effect: that rather than bringing us together in virtual celebration, it can breed even more disconnection and isolation.
For the family who hasn't left their house in two weeks (and likely will not leave that house for another four), I'm beginning to feel that the best thing that we as church leaders can do for them is to join them in their monotony, in their messiness, and in the simple boring mundane-ness of isolation. Perhaps the meditative video clips of drone shots soaring above the blue-ridge mountains while song lyrics flash across the serendipities landscape will only add to the sense of loneliness that they already have. Perhaps seeing their pastor preaching to the empty sanctuary and watching their worship band smile together (while painting six-feet of distance) only serves to elevate the feeling of isolation that they are already feeling. And perhaps what they need to see more than anything else from their church leaders is their mess. A man lifting up a song with an acoustic guitar in the awkwardness of his living room, beside a table lamp poorly lighting his beige walls, best displays the true reality: that we are truly all in this together. Perhaps a woman, a church leader, singing out in the stale air of her messy bedroom where she spent the last two weeks working in front of her computer is the picture that the church needs to broadcast at this moment.
Show us what is real, no more acting.
Show us what is real, no more acting.
When we speak of the incarnation of Christ, we speak of one who could have continued to soar above, untouched by the pains of the rest of us, but who chooses to join us in the struggle. What does it say about us (and our Lord) when we feel the overwhelming urge to continue to soar above what everyone else cannot escape? Unless we as church leaders can finally humble ourselves, unless we can put aside the image of perfection and polished living, we will never walk away from this unique situation, this moment in church history, with the wisdom that we should have gained.

At this moment, the people don't need to be impressed; they need solidarity. They don't need an escape; they need encouragement. They don't need entertainment; they need incarnation.
Turn on your camera and show us your true self. Show us the confines of your temporary prison in all of its clutter and mess. Look us in the eye, and speak truthfully. Put down the green screen. For now, the show is over. Let the worship begin.
Jesus Creed is a part of CT's Blog Forum. Support the work of CT. Subscribe and get one year free.
The views of the blogger do not necessarily reflect those of Christianity Today.