April 4, 2020
Weekly Meanderings, 4 April 2020
Our weekly selection of links across the web.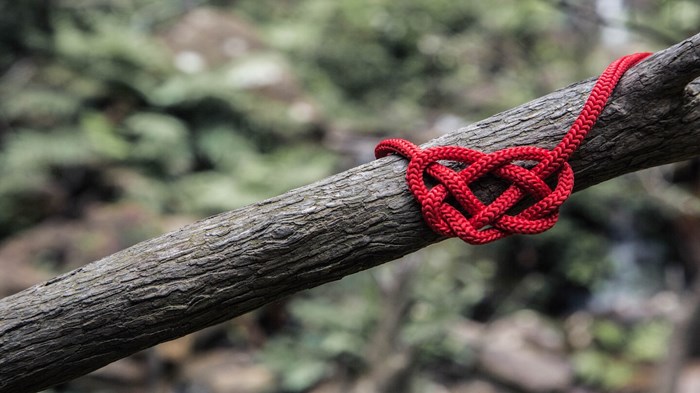 Kris and I wish you health and safety during this time of chaos and stress. We are particularly aware of all the moms and dads who are suddenly home schooling children, and pray for it to become a source of joy and love.
Let us care for one another as we can.
If you would like to have a nightly compline prayer, we recommend this.
Also, please support your local businesses. We are going as often as we can to Picnic Basket here in Libertyville. Kathie has kept her many employees and they are serving with joy and industry. Picnic Basket is a model local service to our village. We miss seeing them for our customary Friday evening dinner.
Kris and I finished our third Corona Jigsaw Puzzle yesterday. Our latest was a Harry Potter puzzle and it was dark and hard to see the differences in colors… and it took us a good week. Thanks to Kris we put that one to bed, and now we are on to some cover from Vogue. (Please don't tell David Fitch.)
Face mask or no face mask? What's your opinion?
Speaking of which, the one-minute face mask.
The nation's top infectious disease expert said Thursday he doesn't understand why every state hasn't issued stay-at-home orders as novel coronavirus cases continue to surge across the US.

"I don't understand why that's not happening," Dr. Anthony Fauci told CNN's Anderson Cooper during CNN's coronavirus town hall.

More than 30 states and the District of Columbia have ordered their residents to stay at home. Fauci said governors that have held out thus far "really should" reconsider with the number of US cases passing 236,000 on Thursday and continuing to climb.

"You know, the tension between federally mandated versus states' rights to do what they want is something I don't want to get into," he said. "But if you look at what's going on in this country, I just don't understand why we're not doing that."

Fauci's message appears to be at odds with President Donald Trump, who has repeatedly said that he doesn't think a nationwide stay-at-home order is necessary, stressing the need for flexibility between different states.

"You have to look — you have to give a little flexibility," Trump said at Wednesday's White House press briefing. "If you have a state in the Midwest, or if Alaska, for example, doesn't have a problem, it's awfully tough to say, 'close it down.' We have to have a little bit of flexibility."

Yet a growing number of governors have called for a unified front among states to issues stay-at-home orders aimed at curbing the outbreak.

"Our message is this: 'What are you waiting for?'" California Gov. Gavin Newsom, a Democrat, told CNN Wednesday when asked about governors who haven't followed suit.
My son has gotten me into "hazy beers." Anyone else like them? I find them tasty.
They are the Corona-Teachers:
(CNN)For 12-year-old Rylee Anderson, the algebra concept of graphing a function just didn't make sense.

Since her classes are now all remote due to the coronavirus pandemic, Anderson emailed her teacher for help, rather than ask for it in the classroom.

She expected some emails, or maybe even a phone call from her teacher, Mr. Chris Waba.

But then the doorbell rang -- and she saw Waba, standing on her porch, holding a whiteboard and marker, ready to teach.

Anderson, like most students in the US, has been out of school and learning virtually because of the coronavirus outbreak.
Image: Photo by Branimir Balogović on Unsplash
Speaking of serving, check this one out:
Coast to coast athletic trainers are sidelined after the pandemic made its way to the U.S.

Athletic trainers may be largely known for their role in sports, but they cross over into so many other professional categories. And the one common thread is they are all health care professionals.

Now, more than 45,000 members of the National Athletic Trainers Association are changing their game to adapt to our new normal.

Thanks to an app, they are finding ways to apply their skills and keep busy and even employed because of the pandemic.

NATA partnered with the Go4Ellis app to help athletic trainers plug into healthcare jobs all over the country and fill some holes during the pandemic.

More than 10,000 members already used the app to find per diem work at weekend sporting events like hockey and lacrosse tournaments. Since the app shifted gears to place members in a medical setting instead, over 1,000 more have signed up in just one week.

"What we've found is that the at skill set is so versatile and done acute management so well, that they are a perfect fit for this," NATA's Tory Lindley said. "The app allows athletic trainers to raise their hands and say, 'If you need me on the front lines or to volunteer, I want to be available.' ... Now over 11,000 athletic trainers able to find and identify how they can become a solution for the pandemic."
By the way, a political comment: Trump's daily briefing is a daily opportunity for him to promote himself in the election, and the public voice for Biden and Sanders has been turned to mute.
John Hawthorne's interesting neologism: "evangocentrism" but is this not true of all of us about our most cherished ideas?
Taken as a whole, this data suggests an interesting pattern — white evangelicals privilege their views over that of the society as a whole.

If I was attaching a sociological label, I'd call this "evangocentrism." If ethnocentrism is using your home culture as the lens through which you read another culture, evangocentrism is seeking the common good only as an expression of your group's religious beliefs.

It's been clear for sometime that the religious freedom battles in the courts have more to do with protecting the interests of white evangelical beliefs and policy than abstract notions of religious freedom. It is very rare to hear those same concerns raised around minority religions, as first amendment purists might do.

It's hard to say how much of this is a function of the Christian Nationalism that Andrew Whitehead and Sam Perry explored in their book or what Katherine Stewart and Chrissy Stroop wrote recently. But I'm pretty confident that the sentiments Pew captured help us understand those churches who insist on staying open in the face of stay-at-home orders.

The general sentiment of these pastors seems to be that government cannot tell them what to do (even if that government cites them for misdemeanor violations of the orders). Their right to continue their beliefs and practices uninterrupted supersedes that of the health of the public at large.
Some hopeful signs for pancreatic cancer:
Like all cells in the body, cancerous cells need nutrients and energy to survive, which presents researchers with an opportunity to cut off the supply and slow their spread. A research team at Columbia University has made an exciting discovery in this area, finding that a compound currently under development for a rare kidney stone disease can starve pancreatic cancer cells of a key amino acid they depend on, a technique that proved to stop tumor growth in mice.

"We're very encouraged by these results," says Kenneth P. Olive, PhD, senior author of the study. "Pancreatic cancer is a uniquely lethal disease, with an average survival rate of just six months after diagnosis. We're in desperate need of new treatments."

One of the ways pancreatic cancer causes harm is by driving the production of oxidants, which can be fatal to healthy cells in the body but leave the tumor cells intact. The reason for this is an amino acid called cysteine, which the tumor cells import in huge quantities and allows them to produce molecules that neutralize the toxic effect of the oxidants.

"Since pancreatic tumors appear to depend on cysteine import for their survival, we hypothesized that it might be possible to slow tumor growth by selectively targeting this amino acid," Olive says.

The team worked with mouse models of pancreatic cancer closely resembling tumors in humans. They engineered the mice to be missing the gene that controls cysteine import and found that this missing piece led to a halt in the tumors growing and a doubling of the median survival time.
Jesus Creed is a part of CT's Blog Forum. Support the work of CT. Subscribe and get one year free.
The views of the blogger do not necessarily reflect those of Christianity Today.