August 27, 2020
Four Moments with God
A leading New Testament scholar probes four themes about God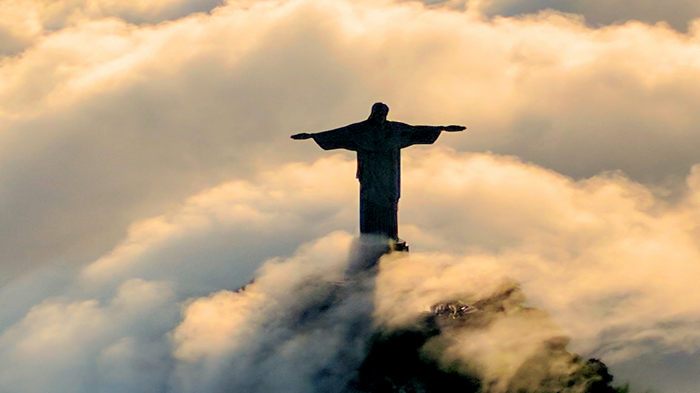 Where to begin? That might be the best and biggest question when it comes to talking about God, the God of the Bible (as refracted through the Christian tradition). One could study names – YHWH, Adonai, El/Elohim, Lord, Father. One could study attributes, and divide them as theologians have done into communicable and incommunicable – love, holiness, righteous, omniscient, omnipresent. One could study the history of discussion about God or one could study Trinitarian theology and its manifold debates.
Bible experts and historians want to focus more closely on the texts in the Bible, and no one is more gifted for such an endeavor, even if only in a brief and accessible study, than Richard Bauckham. His new book is called Who is God? I commend it to Bible students as a study that transcends history to become at times devotional. For the more academic among us, it's the kind of devotional study that appeals.
Who is God? is a set of four lectures with no academic apparatus in the footnotes and with only a few bibliographic recommendations at the end of each lecture/chapter. It is always readable and, when it does touch on some of his special gifts of examining a NT text in light of the history of that text in the Old Testament and Jewish traditions, it's never too heavy for students.
Four themes:
The Revelation of the Divine Presence
The Revelation of the Divine Name
The Revelation of the Divine Character
The Revelation of the Trinity
He takes Jacob and God's promise to be "with" him in Genesis 28:10-22 for this first concentration text. This is a first indication of God being "with" someone in the Bible as God bypasses all and comes to earth to be with Jacob. God, then, is not just in a place but wherever Jacob is. God is present in all creation, of course, but there's a special relational sense that God is "with" us. Tabernacle, temple, Jesus as Immanuel, and John 1:1-14 – those are central texts for this theme, along with the end of Revelation (21:3). Jesus is the staircase of Jacob in John 1:51 (this is vintage Bauckham).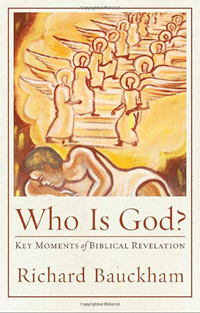 Image: Cover Photo
The Divine Name is connected to Exodus 3:14, but he begins with 3:1-6 and the burning bush. There is a discussion among experts if it is "I am who I am" or "I will be who I will be," and Bauckham favors the second. He connects this with the freedom of God, showing a flash of his work with Moltmann and Barth. Thus, God is self-determining and this runs right through the chapter. In freedom God commits to Israel to be with them. This God is for all people and is the same God that Jesus taught. Jesus uses "Father" as his substitute for the Divine Name, and that Divine Name is given to Jesus in Phil 2:6-11.
For Divine Character Bauckham takes on the glorious text of Exodus 33:18-23 and 34:5-8, with its "I will be merciful to whom I will be merciful" theme. The terms of that text pop up in numerous biblical texts. E.g.,, Joel 2:12-14 and Jonah 4:1-3, and Psalm 145 and then also in John 1:14. Quite a chapter.
For the Trinity Bauckham goes to the Gospel of Mark's interrelationality of Father, Son, and Spirit, and so he looks at the critical moments in the life of Jesus: baptism (1:9-11), transfiguration (9:2-8), confession of centurion (15:37-39), and the tomb scene (16:6-7). The unique loving relation of Father and Son, with Spirit attending. At baptism heaven is ripped open and at crucifixion the temple is ripped open.
A book worthy of slow digestion.
Jesus Creed is a part of CT's Blog Forum. Support the work of CT. Subscribe and get one year free.
The views of the blogger do not necessarily reflect those of Christianity Today.