August 5, 2020
The Manifesto of Galilee
Jesus' Galilean manifesto maps the way for the Brown Church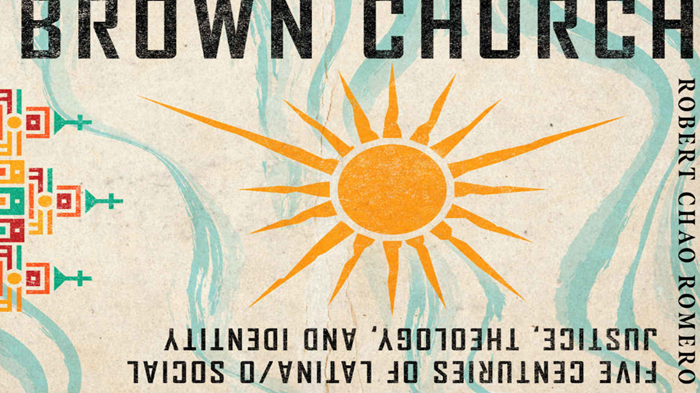 The mission and vision of Jesus, reducible to "the kingdom gospel," is far more comprehensive than the four spiritual laws and the bridge illustration. This kingdom gospel in fact creates disciples while the former is shaped by precipitating decisions. If that decision entails "I have decided to follow Jesus, then the decision is a disciple.
Too often it is not. That it is not is why so many accuse others of the "liberation gospel." While the liberation theology of some was not much more Marxist economics and violent revolution, but a theology should not be judged by its edges but by its center. When it is nothing but politics, then it is not the kingdom gospel. When it speaks against injustice, when it advocates for the flourishing of all, it is kingdom gospel.
Which is what I find in Robert Chao Romero's Brown Church.
Theology, yea gospel, emerges from and into contexts, and the Brown Church thus has a contextualized shaping of the gospel. It emerges from segregated housing, education, and public spacing. From forced assimilation, from socioeconomic and political marginalization.
Plus, some of this land was their land. Other than native Americans no one else can make that claim.
So a Brown theology, a Chicano/a theology and agenda, has arisen. It is oriented around three concens.
As reflected in El Plan and the famous poem "I Am Joaquin," Chicana/o identity comprised three main components: (1) pride in the dualindigenous and Spanish cultural heritage of Mexican Americans; (2) recognition of the historic stnrctural and systemic racism experienced by the Mexican descent community; (3) commitment to a lifestyle of socialjustice aimed at rem-edying the socioeconomic and political inequalities experienced by the Mexican American I community.'
When some think gospel is a plan for personal salvation, and often emerging from the privileged and empowered, a Chicano/a kingdom gospel goes to Jesus in his own contextual world: Galilee. Galilee of the gentiles is a biblical expression. Jesus knew marginalization.
Galilee was the borderlands, the margins, the "hood"; Jerusalem was the seat of political, religious, and economic power, the "big city:" And Jesus was a Galilean.
Jesus' kingdom gospel spoke out of and into that world: out of Galilee and into Jerusalem. Out of Jerusalem and into Galilee. They were peasant farmers, they were looked down upon by the elites of Jerusalem, they were marginal – a crossroads from the East into Egypt and even into Rome. A buffer zone at times, and subjugated in Jesus' day.
He usefully stereotypes the options of Jesus' day (from NT Wright): compromise with the Sadducees, withdraw with the Essenes, and fight with the Zealots. Chicano/a options are the same and have each been tried.
What Jesus did was articulate an embodied alternative called kingdom of God, and here Romero is remarkably more accurate on kingdom than most. Most reduce kingdom in Ladd-ian fashion to the dymamic rule of God in Christ, thus making it mostly personal redemption. Romero expands kingdom in a contextualized way that makes sense for a 1st Century Galilean Jew like Jesus.
In the context of deep longing for liberation by his own colonized people, and against the backdrop of centuries-old biblical expectations, Jesus proclaimed that he was king and Lord. As king, he came to establish the long-awaited rule and reign of God on the earth, which would transform every aspect of our lives and the world. The "good news" was that Jesus came to make us and the whole world new.
He's got king, a king ruling by way of governing and redeeming, he's almost got the people of Jesus and he does implicitly, he has a new ethic and he could emphasize here – he will elsewhere – that it is embodied with another in a redemptive reality.
The Galilean manifest of Jesus is Luke 4:18-19, which entails a biblical theme of "all, especially the poor." Thus, he affirms some version of a "preferential option for the poor."
It requires repentance, which he focuses on changing one's mind but he expands even that in this set of lines.
No, if we want to change the world, we must do an about face, a change of direction, and believe the good news that Jesus is Lord and King, As Jewish messiah, and therefore Savior of the world, Jesus came to make us and the whole world new. Nothing and no one is left out!
Further, those repenters and believers are called to be conformed to the way of Jesus and to follow Jesus. Romero's point: Jesus calls people to follow him.
The cross is seen in a kaleidoscopic way: it is a rebel's death, it is unjust. On the cross Jesus "paid the price for your sins and mine."
Beyond the Cross, on this side of the cross, Jesus launches new creation for the people of God who will walk with him in the way of liberation.
Jesus Creed is a part of CT's Blog Forum. Support the work of CT. Subscribe and get one year free.
The views of the blogger do not necessarily reflect those of Christianity Today.