December 2, 2020
Some Things Never Change 2
Being intentional about relational time for pastors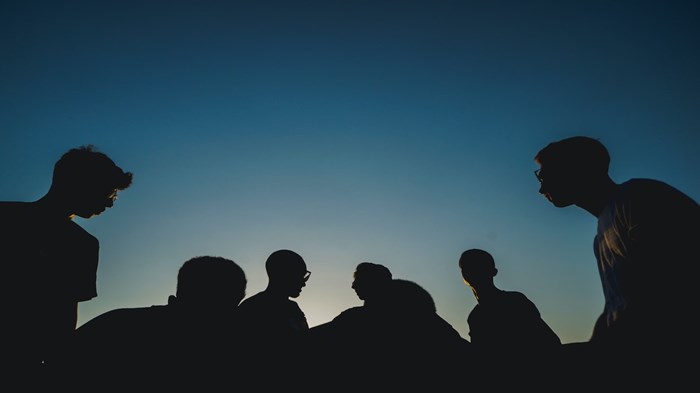 Have you seen Frozen 2? Anna sings a song at the beginning of the movie called "Some Things Never Change." Because I have a 3-year old little girl who loves Frozen 2, this song will get stuck in my head for days at a time! Don't you hate it when you can't get a song out of your head? But sometimes a song stuck on repeat in your head can serve as a blessing in disguise.
This song has caused me to pause and ponder, is this statement true? In a world characterized by change, are there some things that really never change? And if so, what are they? As a pastor, I am asking this question about church and ministry right now. As a result of this health pandemic, everything about the way that we go to church has changed. So what are the things that have not changed, that perhaps never change about church and church people?
In my previous article, I said that there are three things never change about church and church life. The need for relationship, the need for community and the need for God's wisdom to lead us forward. If you are a lay leader, a church or ministry leader or a pastor, how are you addressing these needs right now?
In this article I will focus on the need for relationships.
This need transcends age and life stage. It transcends cultural, ethnic and racial differences. To need relationship with others is to be human. And perhaps it is also to be Divine.
The theological rationale for the need for relationship is found within the Godhead. God is revealed in the Trinity as three in one. Jesus knows God as Father. Jesus offers the Holy Spirit as an advocate to God's people. God creates Adam and then God creates Eve saying that is not good for the human one to be alone. There is something in the very fiber of the Godhead and humanity that is deeply relational.
But how we do relationships have changed since COVID-19. We no longer sit at each other's tables. We do not enter each other's homes for the most part. If we are meeting face to face for church, we don't hug or shake hands. We don't laugh and sing together unless we are wearing masks.
And yet, we know that people will always need relationships. What are you doing today to address this need? Here are a few suggestions I have seen work in my ministry context.
Be pastorally caring in your relational time with your congregants.
Make it a priority to meet with people every week. Make sure you are asking, in some form, "How is it with your soul?" And pray for people. You can do this over FaceTime or Zoom. You can make calls or send text messages. One thing I am doing is sending videos of me praying for my parents and teens. Many times, I record a one-minute message of me praying a prayer over the person and text it to their phone. This communicates that I am thinking of them and praying for them individually.
Be creative about relational time.
You may not be able to gather in a large group. However, if everyone is symptom free, could you gather outside, 6-feet apart, with a mask on? I have met with students and parents safely at parks, on back patios and at outdoor coffee shops for one on one or two on one gathering during this pandemic. Of course don't put yourself at risk, but are there creative solutions that you haven't thought about yet?
Be consistent about relational time.
I have heard from many church leaders something like, "people are so burned out on zoom so we stopped meeting." People are burned out on zoom because they miss what they used to have. As leaders, we know that we will likely not go back to "what we used to have" for a very long time (if ever) so instead of lamenting the past, it is time to embrace what we have right now today. If we consistently offer online programming, people will get the hang of it even if it takes time for them to adjust. For any church plant or mission opportunity, we know that it takes at least a year to establish a ministry or build a culture within an existing ministry. Online relational connection will take as long if not longer than this. In a sense, we are all planting new churches. We have to think about it this way and offer our programs consistently. Since the beginning of the pandemic I have offered a once a week Zoom call for teens. Some weeks I have 90% participation and some weeks I have 10% participation. Either way, I will continue to offer this relational time for our students. We are creating online cultures and this will take consistency.
What ideas do you have? How are you meeting the needs of your people for relationship during COVID-19. This is a need that will never change.
Jesus Creed is a part of CT's Blog Forum. Support the work of CT. Subscribe and get one year free.
The views of the blogger do not necessarily reflect those of Christianity Today.