January 13, 2020
The Gundrys and Me
Reflections on my relationship with Stan and Pat Smith Gundry.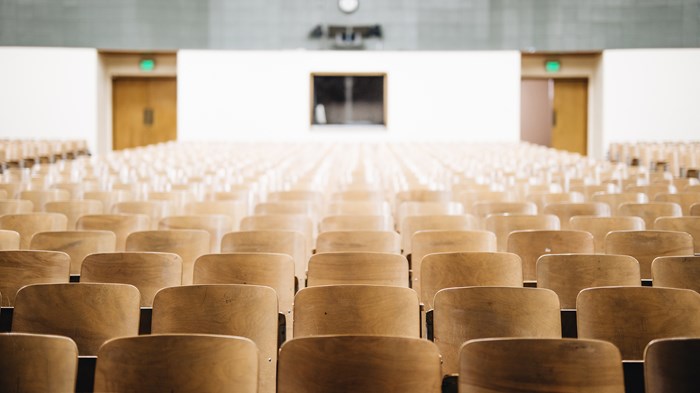 Stan and Pat Smith Gundry. Where would my life be today without them? This little series began with A. B. Simpson, founder of the Christian and Missionary Alliance. Last week, I continued with Elisabeth Elliot's influence on my life. Like Simpson and Elliot, Stan and Pat have left very large footprints on the evangelical world and on my life in particular. Where would I be today had Pat not written Woman Be Free! and had Stan not been fired from Moody Bible Institute? Forced to leave his teaching position in Chicago, he would spend the next decades at Zondervan Publishing House in Grand Rapids, and that is where I first encountered him.
In last week's post I recalled how I was flying by the seat of my pants developing college-level courses on subjects I didn't know anything about. But I successfully turned a History of Missions course away from mind-numbing facts into a biographical history. It made the subject matter interesting and stirred up class discussion. After teaching it a second year, I put together a proposal and sent it to Stan at Zondervan. I told him that, having taught the course for years (I didn't say it was only two), I had discovered that it was best taught through biography. He got back to me confessing that History of Missions had been the most boring course he had taken in seminary and that he would be interested in seeing chapters—chapters that would become my text, From Jerusalem to Irian Jaya.
Stan passed me on to a good editor, Mark Hunt, and through him (with Stan's encouragement), I was connected with Walt Kaiser, academic dean at Trinity Evangelical Divinity School, where I would teach part-time for seventeen years, flying back and forth from Grand Rapids. It was there where I became acquainted with Scot, so the line of influence comes right up to this post.
But back to my first teaching job at Grand Rapids School of the Bible and Music. Another course that fell into my lap because the regular teacher wanted out was Women in Ministry. The previous teacher had taught how to be a proper pastor's wife and hostess as well as how to put together a mother-daughter banquet and an assortment of other practical tips. Although I had been a pastor's wife for six years, I did not shine in that arena. Much of my time had been devoted to writing a doctoral dissertation. So again I was trying to figure out how to teach a course. And then I laid my hands on a book published a year earlier in 1977, Woman Be Free! My life would never be the same.
I learned from Pat and then from others that a woman could do much more in ministry than be a pastor's wife. So, I would feature strong women of the Bible and in church history and we would dig into passages that had been wrongly interpreted to keep women out of ministry. The students were startled by my course material, but I was getting the information from actual books so it must be true. Fortunately, the president of the school seemed to have no problem with my budding feminism, having known women preachers, including his Methodist grandmother. Just don't start teaching Calvinism, he warned me.
After having taught this course several times, utilizing my training as a historian, it was a natural step to begin team-teaching a course at Trinity on women in ministry with Walt Liefeld, a New Testament expert. Then together we pitched a book proposal to Stan—a volume that would become Daughters of the Church.
Again, Pat's foundational research was critical. And I realized how much I resonated with her personal perspective. Responding to an interviewer, she answered:
I had always been a feminist and egalitarian, before I knew those terms. I'd been raised to be an independent thinker, confident in my ability to do and be whatever I set out to do or be. It came as a shock to me as an older child to realize that some people would want to limit my opportunities solely because I was female.
We were both raised on farms, Arkansas and Wisconsin, though Pat's family moved to California when she was young. She gravitated to the domestic side of life, whereas I preferred driving a tractor or milking cows—anything but the kitchen where Pat was a natural. In fact, once when Pat and Stan had been hosting Moody students in their home, two young men on noticing her shelves of cookbooks were surprised that a feminist would be handy in the kitchen. Indeed, she has since published a cookbook of her own. But it was Woman Be Free! and subsequent books, including Heirs Together, that would shape the conversation for Christian Feminism. Also decisive was her role in founding Christians for Biblical Equality (and her naming the CBE journal, The Priscilla Papers, contributing some of the early articles).
As a Moody professor's wife, she had considerable freedom, and during that time was actively involved in the effort to pass the Equal Rights Amendment into law. Hers was hardly a radical stance. There was bipartisan support in both Houses of Congress as well as from Presidents Nixon, Ford and Carter. It would go on to be ratified by 35 states, only three states short of the necessary 38. But that is when STOP ERA was bringing out its big guns—that of trashing ERA supporters, or, in this case, the husband of a supporter. Opponents "wrote letters to Moody administrators denouncing me, and my husband," writes Pat. "The letters were full of distortions and downright lies, which Moody administrators said they knew were fabrications." But as the volume of letters increased so did the fear that the school would lose financial support. Thus, the decision to fire a fine professor, a brilliant scholar and writer.
Before teaching at Moody, Stan had been a Baptist minister as had his father. Women's roles in the home and in ministry were simply assumed to be secondary to those of men. Stan's father, in fact, kept a stash of John R. Rice's Bobbed Hair, Bossy Wives and Women Preachers, giving away copies to fellow travelers. During his college and seminary years, and even after marriage to Pat, Stan held the traditional view with no inclination to defend bossy wives or women preachers. But it was in the following years as the children were growing that Pat had begun studying the Bible to see if Rice and others had actually interpreted passages correctly. Her questions and further study led to long discussions with Stan, and he credits her for his slow change of mind.
Responding to a request for an article in Priscilla Papers, Stan wrote:
I have agreed to tell my story for two fundamental reasons. 1) I want to give tribute to the person who opened my eyes to a new paradigm through which to view Scripture and who did not allow me to be satisfied with the easy answers. These were answers that had been drilled into my head as a youth and were assumed throughout my college and seminary training. 2) Arguments alone often do not convince. This is especially so with theological and exegetical arguments on this subject that for many has so much emotional baggage associated with it. So, when people come to me asking questions and searching for answers on the "women's issue," I often just tell them my story—where I have come from, where I have landed, and how and why I got there.
Stan tells how in the early 1970s be began seeing the Bible more holistically. He "began to see that the passages that were barriers to . . . moving to a fully egalitarian position needed to be understood in terms of the big picture." It is the big picture "that establishes the context for understanding the difficult passages." His position slowly changed. "By 1974 in my lectures and discussions with students at Moody Bible Institute, I was affirming a view that was essentially egalitarian."
Stan goes on to say far more than can be recounted here, but I take three critical things from him: He was willing to learn from a woman (even as Apollos had learned from Priscilla); he looked at the big picture of Scripture; and he recognized emotional baggage. This final point should stop all of us in our tracks. Whenever we hear someone pontificating on their precise exegesis and hermeneutical expertise related to a particular passage, we do well to wonder what kind of emotional baggage is hiding inside their heads.
My connections with Stan have continued over the years and I was privileged to contribute an article for a Festschrift in 2017 honoring him on his 80th birthday and his decades of ministry at Zondervan where he continues to serve today. My relationship with Pat has continued as well. I love her wry sense of humor, as when she related to an interviewer her baptism at thirteen:
Unlike most Baptists, though, I was immersed twice. Just as I was catching my breath, the pastor dipped me under again. Later, he explained that he'd not immersed some part of me completely, and he knew there would be objections if he didn't do it again. I don't know what kind of Baptist that makes me, maybe a DuoBaptist.
That sense of humor, along with her wise counsel, helped me survive two very difficult times in my life—after escaping a violent marriage in 1987 and again nearly two decades later after I had been terminated from Calvin Seminary.
Thank you, Pat and Stan, for your generosity of spirit in all the ways you have profoundly influenced my life.
Jesus Creed is a part of CT's Blog Forum. Support the work of CT. Subscribe and get one year free.
The views of the blogger do not necessarily reflect those of Christianity Today.