July 20, 2020
Evangelism in One Word?
When Luke summarizes the apostles' preaching, he can reduce it to one word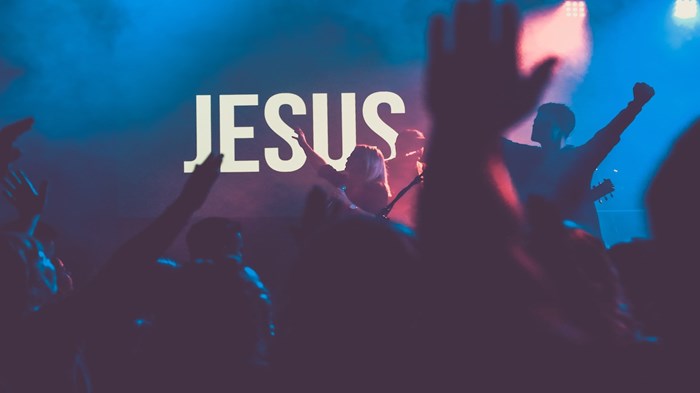 In working again through my translation of the Book of Acts I began to record passages where Luke the Storyteller put into words a summary of what the apostles preached when they were gospeling.
Here are the verses in the NRSV, with the appropriate words in bold:
Acts 8:35 Then Philip began to speak, and starting with this scripture, he proclaimed to him the good news about Jesus.

Acts 11:20 But among them were some men of Cyprus and Cyrene who, on coming to Antioch, spoke to the Hellenists also, proclaiming the Lord Jesus.

Acts 17:18 Also some Epicurean and Stoic philosophers debated with him. Some said, "What does this babbler want to say?" Others said, "He seems to be a proclaimer of foreign divinities." (This was because he was telling the good news about Jesus and the resurrection.)

Acts 18:5 When Silas and Timothy arrived from Macedonia, Paul was occupied with proclaiming the word, testifying to the Jews that the Messiah was Jesus.

Acts 18:28 for he powerfully refuted the Jews in public, showing by the scriptures that the Messiah is Jesus.

Acts 19:13 Then some itinerant Jewish exorcists tried to use the name of the Lord Jesus over those who had evil spirits, saying, "I adjure you by the Jesus whom Paul proclaims." (cf. Acts 19:17 When this became known to all residents of Ephesus, both Jews and Greeks, everyone was awestruck; and the name of the Lord Jesus was praised.)

Acts 20:20 I did not shrink from doing anything helpful, proclaiming the message to you and teaching you publicly and from house to house, 21 as I testified to both Jews and Greeks about repentance toward God and faith toward our Lord Jesus.

Acts 28:23 After they had set a day to meet with him, they came to him at his lodgings in great numbers. From morning until evening he explained the matter to them, testifying to the kingdom of God and trying to convince them about Jesus both from the law of Moses and from the prophets.

Acts 28:31 proclaiming the kingdom of God and teaching about the Lord Jesus Christ with all boldness and without hindrance.
Here are eight or nine – one could combine the last two – instances of summarizing early Christian gospeling.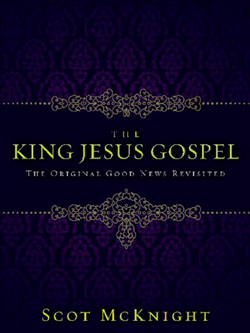 Image: Cover Photo
This gospeling is being done in the first generation. This gospeling is done by the apostles and those formed by them (Philip, others).
I believe in the Bible as God's revelation to us, and I believe Christian theology has to begin first with Scripture (prima scriptura).
I also believe if our framing of theology is not according to Scripture, we are called to adjust it until it conforms to and is consistent with the gospel. This is what I do in The King Jesus Gospel.
The uniform message can be reduced to one word: Jesus. Or …
Jesus is the Messiah
Jesus and the resurrection
Repentance toward God and faith in Jesus
God's kingdom and the Lord Jesus Christ
Not one of these summaries of apostolic gospeling contains a word about salvation – justification, reconciliation, redemption, substitution – and that's worthy of note.
Why not?
Not because redemption is not the impact of that gospeling, for it is, but the message according to Luke is shaped by the person, by Jesus, and not by what he accomplished. He did it all, he accomplished it all, but the focus of the apostolic preaching was Jesus – who he was, what he did, what he accomplished, in that order.
Gospeling today could learn from the apostles. We could learn that gospeling others is about talking about Jesus, announcing Jesus, and generating conversations about Jesus. I promise you, it will get to redemption because it leads there, as can be seen with Peter in Acts 10. And, telling others about Jesus is attended by the Spirit who will prompt repentance, forgiveness of sins and redemption, that too in Acts 10.
Jesus Creed is a part of CT's Blog Forum. Support the work of CT. Subscribe and get one year free.
The views of the blogger do not necessarily reflect those of Christianity Today.