July 11, 2020
Weekly Meanderings, 11 July 2020
Our weekly selection of links across the web.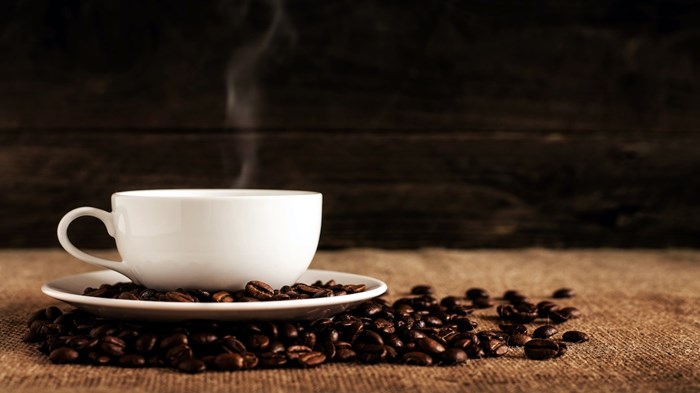 Good morning!
This is a step forward but I fear those who most need to hear it aren't going to listen to these landed and established thinkers and writers and professors.
CHICAGO – Sam Acho is on mission to make a difference.

The former Bears linebacker raised $500,000 to buy Belmonte Cut Rate Liquors on the West Side with the help of Chicago athletes like Mitch Trubisky, Jonathan Toews, Lucas Giolito, Jason Heyward, Diamond DeShields and others.

Acho and his group of supporters demolished the building and are now turning it into a grocery store. The surrounding South Austin neighborhood is considered a food desert. It has 17 liquor stores but only two grocery stores in a half-mile radius.

The inspiration for the project came from listening circles with the kids at the By The Hand Club, who talked about their dreams for a better Chicago. The new store will be operated in partnership with the same BTH non-profit, which is located nearby.
In evangelical discourse, there are several issues that you can count on to stir up a heated debate. One is the role of women in the life of the church.

Take last year's spat over Beth Moore speaking at a church on Mother's Day, which came up again months later with John MacArthur's viral "go home" line. Or the more recent discussion around author Aimee Byrd and Reformed complementarians' pushback on social media.

Yet for all the debates around gender and leadership roles, for years researchers have found less of a divide on the topic among the people in the pews. The results of a recent survey once again indicate that most evangelical Protestants are in favor of seeing women take on more prominent positions in the church.

In a survey I fielded along with political scientists Paul Djupe and Hannah Smothers back in March, 8 in 10 self-identified evangelicals said they agree with women teaching Sunday school, leading worship at church services, and preaching during women's conferences or retreats.

Slightly fewer endorsed women preaching during church services, but 7 in 10 were in favor, according to the research, conducted by a team of political scientists in March 2020.
(Reuters) - Travelers are hitting the road again and taking vacations even as the coronavirus pandemic shows no signs of abating in many countries, a survey on Tuesday showed.

About 51% of people in North America and Latin America plan to book trips in the next six months, compared with 38% in Asia and Europe, according to the survey by software maker Oracle Corp.

However, travelers want to stay close to home, preferring to drive and to avoid international trips.

Due to travel restrictions and lengthy lockdowns in many countries to control the spread of the novel coronavirus, tens of thousands of hotels have closed and occupancy levels have fallen below 20% for weeks, said Alex Alt, general manager of Oracle Hospitality.

"One thing that's refreshing is that consumers want to travel," he told Reuters. "There is a resilience and an appetite to be on the road, to explore, to experience."

With U.S. coastal towns a favorite destination, occupancy among 600 U.S. hotels that Oracle tracks has risen for five straight weeks and recently hit its highest levels since mid-March.

"I'd say the industry largely expects it to continue through the summer months," Alt said. "The key will be for the business travel to come back to complement that leisure travel."
Stereotypes of seniors be gone!
In less than 15 years, people aged 65 and up will outnumber those 18 and under for the first time in U.S. history. This major demographic shift presents a good opportunity for reevaluating our stereotypes and negative assumptions about getting older. Aging comes for us all, so it's time to tune into its upsides, particularly for women.

Right now, older women face a double challenge of ageism and sexism, and a common response to these obstacles is to feel uncomfortable as one ages and try to hide it to the extent possible. But in fact, being older is a tremendous advantage for many women, particularly women in leadership positions. As our society shifts toward an older workforce, it's extremely important for women to embrace their age — to both spare themselves unnecessary grief and to reach their greatest potential.

This advantage isn't simply a feel-good rallying cry to give older women a self-esteem boost; it's clear from data gathered by data scientist Catherine Hicks, in partnership with my firm McClennan Masson and Tetra Insights, from surveys of more than 1,000 American men and women aged 18 to 90 aimed at gaining insight into the later stages of life. What we found through a blend of research scales and open-ended questions is that older people are happier than other age groups and far more productive than commonly believed.

Indeed, the image of the lonely, cranky senior simply doesn't match reality. Instead, we tend to be happier as we age. The older adults we surveyed (in their 60s, 70s and 80s) were more likely to report feeling calm, optimistic, cheerful and full of life, and less likely to report hopelessness, restlessness, nervousness or sadness, than those in their 20s, 30s and 40s. The results are supported by a body of scientific literature showing that happiness is roughly U-shaped, dipping at mid-life and increasing as we age.
When the Antifa activists gather in the squares to pull the statues from their pedestals and the busts from their plinths, they are sending the message that this place is not ours, that we do not belong here, and that we want to start again outside the community that brought us into being. And the result of their destructive pranks will surely be no different from the result of so much modern building—the replacement of somewhere by nowhere. And I suspect that that is where we are going.
RAYONG/AYUTTHAYA, Thailand (Reuters) - Thai fisherman Anan Jaitang used to pile tattered nylon fishing nets on the beach after hauls of wriggling crabs tore them beyond repair, but most of the nets wound up in the sea, threatening to entangle turtles and choke coral reefs.

Now, Anan and others have an alternative that's not only lucrative and environmentally friendly but will help Thailand battle the coronavirus pandemic.

A new community-based project is paying small-scale fishermen 10 baht (32 cents) per kilogram of discarded nets, or about every one or two, to recycle them into items from push sticks to face shields and disinfectant bottles.

"If no one bought my fishing nets, they would just pile up like a mountain," says Anan, who goes through about 36 nets every quarter, fishing in the east coast province of Rayong.

He is among more than 100 artisanal fishermen from four coastal villages in Thailand's east and south to have joined the project, run by the Environmental Justice Foundation (EJF).

With 50,000 small fishing vessels and 10,000 commercial ships, Thailand has one of the world's largest fishing industries, and is also one of its top marine plastic polluters.

Hundreds of endangered sea animals wash up on Thailand's shores every year. About 74% of sea turtles and 89% of dugongs stranded on the beaches between 2015 and 2017 had been injured by nets left or lost in oceans, official Thai figures show.

About 640,000 tonnes of fishing nets end up in the ocean globally every year, becoming "ghost gear," the United Nations says.
This is not reporting but advocacy.
We can start fixing the big flaws propagated over the last half century by taxing the largest fortunes, breaking up large banks and imposing market rules that prohibit the predatory behaviors of private equity firms.

Public markets can take over the places that private markets have failed to adequately serve. Federal or state agencies can provide essential services like banking, health care, internet access, transportation and housing at cost through a public option. Historically, road maintenance, mail delivery, police and other services are not left to the market, but provided directly by the government. Private markets can still compete, but basic services are guaranteed to everyone.

And we can move beyond the myths of neoliberalism that have led us here. We can have competitive and prosperous markets, but our focus should be on ensuring human dignity, thriving families and healthy communities. When those are in conflict, we should choose flourishing communities over profits.
Coffee grounds in your cereal?
I'm going to tell you something but I don't want you to overreact, okay? Just promise me you'll sit still and not rush into the kitchen and start rifling through your Rubbermaid trashcan. There'll be time for that later, alright?

Okay then. Here goes:

You know that pile of wet, gloppy, coffee grounds that you plop into the garbage every morning? Well, it looks like the stuff might actually be a fat-fighting food.

It's true, but on second thought, you probably won't want to go through your trash to rescue this morning's grounds, regardless of its fat-fighting ability; you're no animal. Still, you should hear me out because you might just want to start saving them in the future.

Scientists from Australia have been studying these coffee grounds for seven years to see if they're actually a functional food that can prevent or reverse metabolic disease and the results of a recent study look promising. Granted, this study involved rats, but there's no strong reason to think it wouldn't work for humans too.
Jesus Creed is a part of CT's Blog Forum. Support the work of CT. Subscribe and get one year free.
The views of the blogger do not necessarily reflect those of Christianity Today.