July 18, 2020
Weekly Meanderings, 18 July 2020
Our weekly selection of links across the web.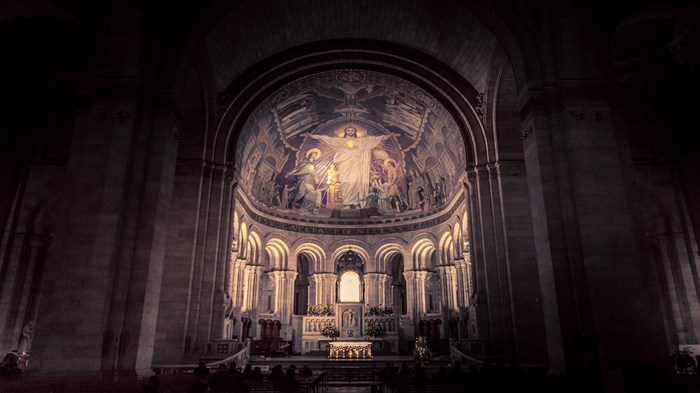 We mourn with those who have the hope of the resurrection over the death of J.I. Packer. Here are three memorials to him, and many will be written. I was with Packer a handful of times but, as with so many others, it was his books and writings that had the bigger impact. So... his Knowing God made a deep impact on me in my college years, especially the first half or so. His essay on the Logic of Penal Substitution is the most precise statement on that theological position.
Justin Taylor, wonderfully done and of the three my favorite.
We awoke this morning to the sad news of the the death of Civil Rights icon, John Lewis:
(CNN)John Robert Lewis, the son of sharecroppers who survived a brutal beating by police during a landmark 1965 march in Selma, Alabama, to become a towering figure of the civil rights movement and a longtime US congressman, has died after a six-month battle with cancer. He was 80.

"It is with inconsolable grief and enduring sadness that we announce the passing of U.S. Rep. John Lewis," his family said in a statement. "He was honored and respected as the conscience of the US Congress and an icon of American history, but we knew him as a loving father and brother. He was a stalwart champion in the on-going struggle to demand respect for the dignity and worth of every human being. He dedicated his entire life to non-violent activism and was an outspoken advocate in the struggle for equal justice in America. He will be deeply missed."

Lewis died on the same day as civil rights leader the Rev. Cordy Tindell "C.T." Vivian, who was 95. The dual deaths of the civil rights icons come as the nation is still grappling with racial upheaval in the wake of the death of George Floyd and the subsequent Black Lives Matter protests that have swept the nation.
Soaring through the glass ceilings of both her gender and race, Lt. j.g. Madeline Swegle has made history as the US Navy's first Black female tactical aircraft pilot.

"BZ to Lt. j.g. Madeline Swegle on completing the Tactical Air (Strike) aviator syllabus," the Chief of Naval Air Training wrote Thursday on Facebook, using the abbreviation BZ for Bravo Zulu, which means "well done."

"Swegle is the U.S. Navy's first known Black female TACAIR pilot and will receive her Wings of Gold later this month," the post continued.

Her completion of the tactical air training program paves the way for her to fly fighter jets such as the F/A-18E/F Super Hornet, the F-35C Joint Strike Fighter or the EA-18G Growler, according to the Navy Times.

Rear Adm. Paula Dunn, the Navy's vice chief of information, also congratulated Swegle by tweeting, "Very proud of LTJG Swegle. Go forth and kick butt."

Public figures such as Sen. Elizabeth Warren and tennis legend Billie Jean King also chimed in with their support.

"Congratulations, LTJG Swegle! You make the @USNavy and our country stronger," Warren tweeted.
I want to zoom down to a particular emotional and psychological pathology. The phenomenon known as self-righteous indignation.

We all know self-righteous people. (And, if we are honest, many of us will admit having wallowed in this state ourselves, either occasionally or in frequent rhythm.) It is a familiar and rather normal human condition, supported — even promulgated — by messages in mass media.

While there are many drawbacks, self-righteousness can also be heady, seductive, and even... well... addictive. Any truly honest person will admit that the state feels good. The pleasure of knowing, with subjective certainty, that you are right and your opponents are deeply, despicably wrong.

Sanctimony, or a sense of righteous outrage, can feel so intense and delicious that many people actively seek to return to it, again and again. Moreover, as Westin et.al. have found, this trait crosses all boundaries of ideology. (I discuss this general effect in The Transparent Society.)

Indeed, one could look at our present-day political landscape and argue that a relentless addiction to indignation may be one of the chief drivers of obstinate dogmatism and an inability to negotiate pragmatic solutions to a myriad modern problems. It may be the ultimate propellant behind the current "culture war."

If there is any underlying truth to such an assertion, then acquiring a deeper understanding of this one issue may help our civilization deal with countless others.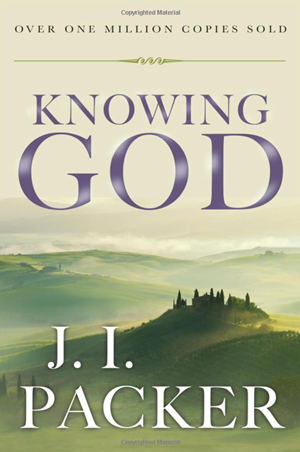 Image: Cover Photo
At a time of new expressions of deep anger over a centuries-long history of racial injustice, perhaps it is not surprising that calls for the removal of Confederate monuments – calls that are based on a legitimate historical argument that those monuments are symbols of white supremacy – have, in at least a few cases, morphed into a larger call to remove a much broader array of celebratory statues of white presidents and founders, including Thomas Jefferson and George Washington. And, on the other side of the political spectrum, there is now a counterreaction to build new monuments to the heroes of the past. This month President Donald Trump issued an executive order calling for a new statuary park to honor an array of presidents and traditional "American heroes," including Washington. How should Christians react to all of this?

Perhaps the right answer is to neither defend the sins of the founders nor topple their statues, but instead to use this moment to reconsider the message and purpose of memorials altogether. Perhaps we can arrive at a new understanding that is rooted in humility and an acknowledgement of societal and individual sin that will lead to repentance rather than either self-righteousness or hero worship.
Something that I have really learned is that spiritual abusers need a community to enable them. They use their methods of deception not only on the victim of their abuse, but on the whole community that supports them. Communities are often ingratiated and manipulated by the tactics Mullen identifies. And the people who could do something in spotting and confronting spiritual abuse but do not significantly add to the trauma of the victim.

One method of spiritual abuse that helped me make sense of what I am going through is dismantling: "cutting you off from your external supports while humiliating and debasing your identity, your inner world. The abuser constructs a world for the victim and asks them to trust in that world alone."

We need to ask, what is the culture of our community?What is encouraged, and what is tolerated? I, for one, love to joke around. I appreciate good sarcasm even. I have no problem with regular poking, even at my own expense, if it is good natured. But we know when it isn't good natured. And we know when a line is crossed even when we use humor to point out a critique. Mullen talks about how it can be used to create an exploitation of trust—"bending trust away from those who are trustworthy and toward the abuser. Laughter is a key indicator that humiliation is taking place. Victims are set up not only to be humiliated in that moment but to more readily accept similar attacks from those in their life who have been conditioned to see them as occupying a lowly status." I have seen how this is used in a community to condition others to readily accept and participate in further humiliation.
CHICAGO — More and more young adults are testing positive for coronavirus in Chicago, the city's top doctor said Friday.

Chicago is seeing a rise in the number of people age 18-29 who are testing positive for COVID-19, Dr. Allison Arwady, head of the Chicago Department of Public Health, said during a Friday call with reporters.

That age group now makes up most of the city's new cases of coronavirus.

The city has seen more gatherings among younger people, Arwady said, which could be fueling the rise in cases. And there's been a "fair bit of spread" in informal settings, like people gathering for house parties or going to businesses where requirements like social distancing aren't well-enforced, she said.

"I think young Chicagoans, like all Chicagoans, are getting a little bit of COVID fatigue and may be being less careful about practicing diligent mask wearing and being careful," Arwady said.

Late last week, Mayor Lori Lightfoot vowed to crack down on bars and other businesses that aren't following rules for keeping people safe amid the pandemic. That came after Block Club reported on bars reopening in Wrigleyville, where large crowds of young people drank and gathered on the sidewalks and at some establishments without wearing masks or practicing social distancing.

The increase in infections among young adults is particularly prominent in the New City and Lincoln Park community areas, Arwady said.
This is how to write a letter of resignation.
But the lessons that ought to have followed the election—lessons about the importance of understanding other Americans, the necessity of resisting tribalism, and the centrality of the free exchange of ideas to a democratic society—have not been learned. Instead, a new consensus has emerged in the press, but perhaps especially at this paper: that truth isn't a process of collective discovery, but an orthodoxy already known to an enlightened few whose job is to inform everyone else.

Twitter is not on the masthead of The New York Times. But Twitter has become its ultimate editor. As the ethics and mores of that platform have become those of the paper, the paper itself has increasingly become a kind of performance space. Stories are chosen and told in a way to satisfy the narrowest of audiences, rather than to allow a curious public to read about the world and then draw their own conclusions.I was always taught that journalists were charged with writing the first rough draft of history. Now, history itself is one more ephemeral thing molded to fit the needs of a predetermined narrative.
Jesus Creed is a part of CT's Blog Forum. Support the work of CT. Subscribe and get one year free.
The views of the blogger do not necessarily reflect those of Christianity Today.