June 17, 2020
Byrd's New Nest
Aimee Byrd moves her blog to a new site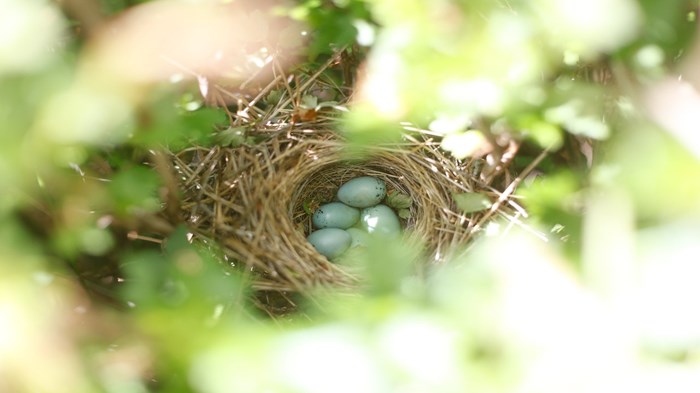 By Aimee Byrd
Seven years ago, I published my first book. In the process of writing it, I started a simple Wordpress blog to test out my thoughts. When I first published that blog, it was a scary experience. No one knew who I was. I'm not an academic and I don't work for the church. Who am I to write a blog and why should anyone care? I am a laywoman who saw a dearth in theological investment and contribution for women in the church. That's why I wrote my book. That's why I started my little blog. I knew that I needed to put my writing out there if I wanted to get published. Much of my blogging speaks to why it matters to know the true God and what hinders our growth in this in our own church culture. I hoped that there were other like-minded thinkers who would join in a conversation with me. It was such a pleasure to find all kinds of interaction from men, women, laypeople, church officers, and academics.
The very first podcast interview I ever did in my life was for Mortification of Spin. That developed into me being asked to cohost with Carl Trueman and Todd Pruitt, and later my blog joined with the Mortification of Spin for the Alliance of Confessing Evangelicals. We have had a lot of fun together and I have met many wonderful people who have sharpened my thinking over this time. One of them is Scot McKnight. I am thankful that he invited me to share an update about my working relationship with the Alliance. My writing has aimed to examine the scriptures with the help of our confessions as we continue to see how the church is continually in need of reforming. This has dovetailed well with the mission of the Alliance. However, after the publication of my last book, Recovering from Biblical Manhood and Womanhood, a blog was posted on their website asking me to answer nine questions by a group of concerned, unnamed people. I responded, expressing my confusion at the nature of the post, nevertheless answering the first question and saying I was not sure that I would answer the rest. I then received an email from the chairman of the Board imploring me to answer these same questions for the Board of Directors. I do not know who is on this Board.
After seeking counsel, I declined to answer the specific questions, directing them instead to my book itself. I replied that some of these questions are addressed in my book already. And while I expect and welcome disagreement with some interpretations and applications in it, my book is in line with the confessions in which my Orthodox Presbyterian Church subscribes. Others of the questions seemed to misrepresent my writing, suggesting I was saying things that I wasn't. Additionally, my book does not aim to answer all of the questions that were asked. It is not about church leadership or marriage. It is not meant to be an end all book on all matters of gender. There are many other books that aim to answer those questions. My book is about discipleship for laymen and laywomen in the church. My aim was to ask serious questions about how men and women are identified and discipled in the church and to call Christians and Christian leadership to examine this against Scripture. My aim was to offer another voice, alongside other voices, as we look at scripture and life together.
During this time, I was informed by our producer that she was notified not to book new recordings at this time and that they will be airing reruns of the Mortification of Spin. Then I noticed that they've discontinued my credentials to log in to post blog articles. While no reference was made to my future participation in the podcast, I later received an email from the Director in which they thanked me for the work I contributed for them and said that they "will strive to be gracious upon my exit." Technically, ACE has related to me as an independent contractor. That's all I really know.
It does make me go back to those first questions I had when going more public in writing a blog and my first book. Do I still want to do this? And who in the world am I to be writing and speaking anyway? The opportunities I've been given in speaking, podcasting, and writing in different venues as I explore what it means to be a disciple of Christ in his church have expanded my insight into the blessings of Christ and the challenges his people face. This matters to me. So, for now I continue to write. But in the back of my mind I'm wondering if opening that modern day speakeasy I've been talking about may be easier. In the meantime, I am going back to my independent blogging days over at aimeebyrd.com.
Jesus Creed is a part of CT's Blog Forum. Support the work of CT. Subscribe and get one year free.
The views of the blogger do not necessarily reflect those of Christianity Today.