March 21, 2020
Meandering in the Age of COVID-19 3.21.20
Our weekly selection of links across the web.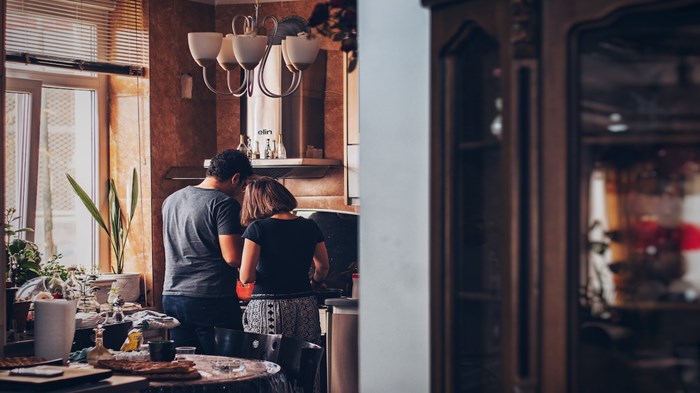 We are home, it sure feels a bit weird not to have any scheduled speaking events in the foreseeable future, but we are safe and healthy and wise and waiting. Our prayers are for all of us, especially for pastors and churches and our own church. We will get through this together.
Who is taking COVID-19 the least seriously? Ask 538:
There's been a lot of finger pointing in the past few days over who isn't taking the coronavirus seriously. Some have pointed to millennials out at bars or brunch, saying they are not taking recommendations to stay home and avoid crowds to prevent the spread of the virus. Others have gotten frustrated with baby boomers stubbornly carrying on with their weekly gatherings and travel plans. (President Trump asked Americans to avoid unnecessary travel in new national guidelines Monday.)

But when you look at recent polls, there just isn't any evidence that one age group is more concerned than another about the spread of the disease. And furthermore, there doesn't seem to be an age gap in people's willingness to adopt preventive measures.

We looked at five polls conducted in the past eight days that asked Americans whether they were concerned that they or someone they knew (including a family member) would contract the virus, and in every age group, a majority said they were concerned.1

That doesn't mean there weren't some differences among age groups. There were, they just didn't add up to a clear trend. Of the five polls we looked at, two found an 11-point gap between the share of people in the oldest age group who said they were worried that they or someone in their family would catch the virus and the share of people in the youngest age group who said the same.2 (Around 65 percent of the oldest group in both surveys said they were "somewhat" or "very" concerned, while that number was just under 55 percent for the youngest group.) One poll found a 10-point gap in the opposite direction: 68 percent of the youngest age group said they were worried, while 58 percent of the oldest age group said the same.3 And two polls found smaller variations — one found that older respondents were about 7 points more likely to be worried, while the other found essentially no difference between the oldest and youngest groups.4
Diminishing numbers for COVID-19 in China:
(CNN)Most people who contract the novel coronavirus experience mild symptoms, according to data from China, where the worst of the epidemic now appears to be over.

Last month, scientists from the Chinese Center for Disease Control and Prevention published a research paper analyzing the data for the first 72,314 people diagnosed with Covid-19.

Epidemiologists say it will take a long time to fully understand the mechanics of the coronavirus outbreak, but the information published by the Chinese scientists may give some insight into those most vulnerable to the virus.

The data shows that men and women have roughly the same chance of contracting the virus. When the scientists looked at 44,672 patients confirmed to have the disease, they found there were 106 diagnosed men per 100 women.

However, the impact on men appears to be worse, at least among those who were part of this initial study. While 2.8% of the men diagnosed with the disease died, only 1.7% of women did.
Ian Paul's essay on impartiality is now illustrated by the coronavirus and by the the virus of God's own distributive grace:
God's quality of impartiality becomes a theological turning point in the proclamation of the gospel in the New Testament. Luke sows the seeds of this idea in his portrayal of Jesus, albeit in the words of his adversaries:

'Teacher, we know that you speak and teach what is right, and that you do not show partiality but teach the way of God in accordance with the truth' (Luke 20.21)

Curiously, in seeking to communicate to an audience including Gentiles, Luke goes back to the root of the metaphor and notes that Jesus 'does not lift the face' but teaches truth. Then, in Acts when Peter sees that God has blessed Cornelius and the other Gentiles with him, this idea comes home to roost:

Then Peter began to speak: "I now realize how true it is that God does not show favouritism but accepts those from every nation who fear him and do what is right. (Acts 10.34–35).

For Luke, the 'every nation' Jews who have witnessed the outpouring of the Spirit at Pentecost now open out to become the 'every nation' Jew and Gentile, who will receive the good news of the message of Jesus. The same principle is at work for Paul, where the carefully structured binary focus of the opening chapters of his Letter to the Romans, balancing the reality before God for both Jew and Gentile, hinge on this idea of impartiality.

There will be trouble and distress for every human being who does evil: first for the Jew, then for the Gentile; but glory, honour and peace for everyone who does good: first for the Jew, then for the Gentile. For God does not show favouritism. (Rom 2.9–11).

Again, this theological principle works itself out in practical ethics, from the earliest to the latest of the NT letters. James is emphatic that the early community of followers of Jesus cannot treat different people in different ways according to outward appearance (James 2.1, 9). Paul treats both allies and enemies in the same way in his disputes (Gal 2.6), and he is clear that the human distinction between slave and master cannot stand up to scrutiny under the searching spotlight of God's lack of favouritism (Eph 6.9). And Paul's protege Timothy is to both guard gospel teaching and appoint gospel ministers without a hint of partiality (1 Tim 5.21).

One implication of all this relates to judgement. The place where all this started, in 1 Peter 1.17–18, explicitly links judgement with the impartiality of God, and connects this quite explicitly with judgement 'according to deeds'. I think it is sometimes easy to get the idea, listening to some Christian talk about salvation, that final judgment will run according to the T-shirt slogan: 'God loves you, but I am his favourite'. God loves all people, but Christians are his favourite! That kind of exceptionalism is the opposite to every way in which the NT describes judgement. This is particularly clear in the Book of Revelation (you knew, dear reader, that I would come to this text eventually!) where the growing focus on judgement in the later chapters is framed by a repeated emphasis on the justice of God. Even in the final visions of the New Jerusalem there is a (to us) awkward tension between the severe language of judgement and exclusion from the Holy City, and words of radical welcome and invitation—all held together by the theological idea of God's impartiality. God's free offer of life is open to all who will accept it.
Ryan Burge, one of my favorite sociologists, probes fear among Christians:
"Faith over fear" is a common saying in Christian circles. It's becoming a mantra in recent days, as pastors, denominational leaders, and theologians try to navigate what it means to be religious during an unprecedented and unrelenting pandemic. But is that really true? Are religious people less likely to be fearful than the religiously unaffiliated? Does frequent church attendance serve as an antidote to panic and uncertainty? As is often the case in social sciences, the answer is a qualified maybe.

The Chapman Survey of American Fears was published recently on the Association of Religion Data Archives. It was a survey of just over a thousand people per year from 2014 to 2018. It's unique because it asks about fear in a staggering number of scenarios. For instance, in the 2018 wave, it asks how fearful respondents are of fifty-three different things. This battery included threats like nuclear attack, needles, flying, an economic collapse, and yes – even a pandemic. It also included a host of quests about religious belief, behavior, and belonging that helps us understand how religion mitigates or exacerbates feelings of fear.

Because the sample is relatively small, I have to look at broad religious categories – Protestants, Catholics, and the religiously unaffiliated. I calculated the share of each who say that they were "afraid" or "very afraid" of each of the 53 items in the battery. …

In some ways, the rise of COVID-19 has made me think carefully about partisan polarization and some of its causes. I think that people vote differently, at least in part, because they just don't live in the same world. While liberals are often deeply concerned with the lack of regulations surroundings guns, conservatives would be more afraid if guns were regulated. Does being religious make someone afraid of different things? Or does a specific psychological disposition toward a fearful worldview also drive people to become members of a specific faith community? This data cannot answer that question. But, what it has made clear to me is this: two people can see the same thing happen and one can be paralyzed with anxiety, while the other can shrug their shoulders and go about their day. And, the data cannot tell us what people do with that feeling of uncertainty – some my lick the floor, while others may hoard toilet paper.
Owners of the dogs, many of whom have been around long enough to watch children grow up and provide support through countless family joys and traumas, are going to great lengths to prolong their lives, paying bills of up to $3,000 for stem cell therapy for arthritis and $7,000 for cardiac procedures like Sophie's.

"Dogs are like a person, a family member," said Gelzer, cardiology professor at the University of Pennsylvania's School of Veterinary Medicine in Philadelphia.

Nearly half of the nation's 77 million pet dogs are aged 6 or older, a 15 percent increase since 1987, according to the American Veterinary Medical Association.

Larger breed dogs are considered geriatric at 6 years old, smaller breeds at 7 years old.

Aging dogs contend with many of the same illnesses as elderly humans, including heart disease, diabetes and senility. Cancer ravages canines at roughly the same rate as humans, striking nearly half of all dogs over age 10, experts say.
When Steve Green paid millions of dollars from his family fortune for 16 fragments of the ancient Dead Sea Scrolls, it seemed the perfect addition to their new Museum of the Bible in Washington DC.

But now experts have confirmed what has long been suspected: the artefacts proudly displayed in the nation's capital by the owners of the Hobby Lobby chain of stores are not part of one of the most significant archaeological finds of all time.

They are worthless forgeries, probably made from old shoe leather.

Confirmation of the hoax came in a report published online by a team of five art fraud investigators, after a two-day conference at the museum focusing on the comprehensive testing of the supposed scroll fragments was canceled due to the coronavirus pandemic.

The experts spent six months analyzing each fragment, concluding a study born from 2017 revelations that the lucrative international trade in Dead Sea Scroll pieces was awash in suspected forgeries and indications that at least five pieces bought by Green, the museum's chairman, for an undisclosed amount ahead of its opening that year, were fake.

"After an exhaustive review of all the imaging and scientific analysis results, it is evident that none of the textual fragments in [the] Museum of the Bible's Dead Sea Scroll collection are authentic," wrote Colette Loll, the founder and director of Art Fraud Insights, the Washington company contracted to examine them.

"Moreover, each exhibit's characteristics that suggest they are deliberate forgeries created in the 20th century with the intent to mimic authentic Dead Sea Scroll fragments."

The investigators outlined how they believe the deception was perpetrated and a succession of biblical scholars and the museum's curators fooled. The forgers, they suggest, used Roman-era leather, possibly from boots or sandals, to imitate parchment, and attempted to recreate the handwriting of ancient Hebrew scribes.
Jesus Creed is a part of CT's Blog Forum. Support the work of CT. Subscribe and get one year free.
The views of the blogger do not necessarily reflect those of Christianity Today.