March 28, 2020
Weekly Meanderings, 28 March 2020
Our weekly selection of links across the web.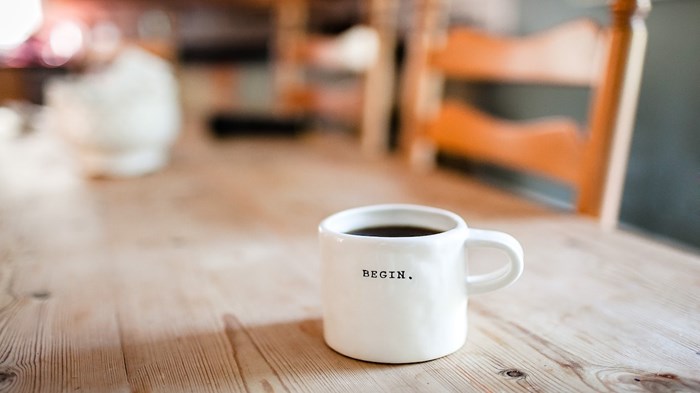 Earlier today, I announced that I will not be running for re-election as Washington State's lieutenant governor and have decided to enter the Society of Jesus. This decision follows two years of careful and prayerful discernment.

But because that process has been almost entirely private, I realize that this will come as a major surprise to my constituents and supporters. Many will be wondering why someone who has spent the last eight years climbing the political ladder and who has a not insignificant chance of acceding to the governorship next year, would trade a life of authority for one of obedience. I want to take a moment to discuss this decision as well as to express my profound gratitude to all those who have helped make these eight years in elected office so successful and rewarding.

I was elected as state representative in 2012, state senator in 2014 and lieutenant governor in 2016. My reasons for running for those positions and my priorities in office were firmly rooted in Catholic social teaching, which places the poor, the sick, the disabled, the immigrant, the prisoner and all who are marginalized at the center of our social and political agenda. I knew from childhood what it was like to be excluded for being a blind kid from an Iranian family, and I have tried to use the power I have been given by the voters to ensure that we move urgently toward that day when no one will feel left behind or left out in our society. …

But over the past couple of years, I have felt called to a different vocation, albeit one that is also oriented around service and social justice. I have felt a calling to dedicate my life in a more direct and personal way to serving the marginalized, empowering the vulnerable, healing those who suffer from spiritual wounds and accompanying those discerning their own futures. For me, this is rooted in my faith in Christ's Gospel. But my desire to encounter something greater than myself by walking with the poor and abandoned of this world will be familiar to those of many different spiritual traditions. I have come to believe that the best way to deepen my commitment to social justice is to reduce the complexity in my own life and dedicate it to serving others.
(CNN)Heroes come in all shapes and sizes -- this one just happens to have four legs and a furry coat.

Wynn, a service dog in training, is bringing joy and comfort to the medical staff on the front lines of the coronovirus fight in Denver.

The one-year-old yellow Labrador serves up cuddles to health care workers who need a much needed mental break from the emergency room at Rose Medical Center.

Wynn is no stranger to the medical staff, as she's being trained by Susan Ryan, an emergency physician at the hospital.

Ryan shared an image of the two of them on Sunday. In it, the doctor is seen wearing a face shield and a mask while sitting on the floor of the hospital petting Wynn.

"I saw Wynn coming back in from being walked outside," Ryan told CNN. "I just slumped down on the floor and said 'can I just have a minute with her'?'"

Ryan said she had just finished with a patient and washed up before getting some quality time with Wynn.

"Seeing stuff and hearing stuff that you can't unsee has an impact on you," Ryan said. "That's where the dogs come in. When you are in the presence of the dog and petting them you are taking a moment to ground yourself at that present time."

Wynn is currently being trained to become an assistance dog for Canine Companions for Independence, a non-profit that provides assistance dogs free of charge to adults, children and veterans with disabilities, according to its website.

Ryan has been training Wynn since she was eight weeks old. She frequently takes the pup to the hospital for visits.

"It's been the brightest part of our day," Ryan said.
On COVID-19:
Anthony Fauci has been an extraordinary presence during the COVID-19 crisis: calm yet urgent, informative yet plain-spoken. Along the way, he's doing something even more difficult than explaining COVID-19. He's providing insight about the role of the scientific expert in a liberal democracy.

Scientific experts are considerably diminished from what they were some decades ago, as our debates about climate change, vaccinations, genetically modified organisms and many other topics reveal. Archon Fung, a scholar of democratic governance at Harvard's Kennedy School, describes our state of affairs as "wide aperture, low deference democracy": almost everything is now up for public debate, even climate science, and those who have traditionally led such debates are losing their influence.

There are many reasons for the decline of experts. The new media environment, political polarization and growing economic inequality have all helped make the public suspicious of people seen as belonging to the existing power structure. We're in an increasingly revolutionary mood. In politics and elsewhere, we're attracted to ideas that seem to flout the rules.

In the midst of this transformation, what it means to be an expert has also changed. At one time, one could qualify as an expert just by being particularly smart or well educated about a technical topic and having been anointed as an expert by other experts, like university officials or political leaders. Think of 1950s scientists and doctors whose lab coats signified their training and the respect and deference they deserved.

Today, more is required. To qualify as an expert is to meet the criteria for a special social role, and nowadays, having the requisite knowledge, ability and recognition is only part of what one needs. Credentials alone no longer make one credible.

This is where Fauci shines. He's showing us how to be not just trustworthy but actually trusted.
While finding a vaccine for coronavirus is a major priority at the moment, researchers are also looking into creating a blood test to reveal if people have developed immunity to the virus.

CBS medical correspondent Dr. Jon LaPook explained why such a test is just as important.

"This is the single most [important] thing that I'm talking about right now in terms of something we can do differently. So Florian Kramer is a PhD microbiologist at Mount Sinai, and he has already developed an antibody test to see whether you have had the infection," LaPook said. "Remember that PCR test with the nasal swab? That's if you have it. But we need to know, is there evidence that you had it in the past?"

Tips on staying sane and healthy while working from home

If it was determined that somebody had an immunity, it would be practical to have them work in the front lines, where those who hadn't yet been through coronavirus might be more vulnerable.

"Are there people out there who had it and then perhaps are immune? Those are people who we could send to the front lines potentially, because they would be presumably protected," Dr. LaPook said.

The other reason this is crucial is because developing such a test, and applying it to the workforce, might mean we wouldn't have to choose between fighting coronavirus and saving the economy to the extreme degree that we are at the moment.

"Right now, we're talking about this war between, you know, do you spend all the resources to fight the disease or to help save the economy? You can do both, and you have to do both, and this could be a way that we could really get there," he said.
Jesus Creed is a part of CT's Blog Forum. Support the work of CT. Subscribe and get one year free.
The views of the blogger do not necessarily reflect those of Christianity Today.