May 13, 2020
White Evangelicals, This Is Your Moment: A Response to Ahmaud Arbery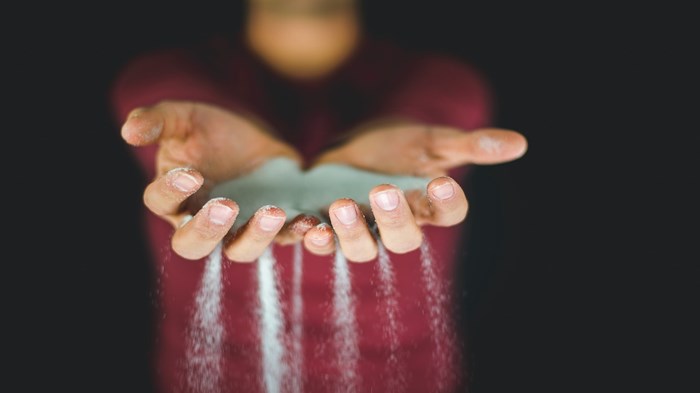 By Rachel Conner who has been part of the Sugar Land Vineyard since 2001, and along with her husband Stephen, has been an active participant in the life and activities of the local church. She has served on the Senior Pastor's Council and completed her Spiritual Director's Training. She now serves as the Executive Pastor for the Sugar Land Vineyard Church, working with the pastoral staff and leading various discipleship efforts. In her spare time she enjoys the beach and spending time with family and friends.
It is the day after Mother's Day and I get out of bed tired. Tired because my spirit would not be quieted within me over the last few days. Tired because I join my African American sisters and brothers in being tired, angry and filled with grief thinking about the horror of another African American Momma looking through her tears, catching her breath as she glances a backhoe waiting to close the grave of her slain child. Tired because so many of my white American friends are tired of hearing me talk about race, racism, violence against African Americans, white privilege, white supremacy and slavery. Most are indifferent and apathetic. Where does that leave me this morning, the day after Mother's Day? Thoughtful because my heart is broken in a million little pieces as I think of the sorority of women who call themselves The Circle of Mothers. Women whose sons and daughters have been murdered because someone saw them as occupying spaces that somehow made a white person feel a perceived threat. Women whose children were not seen as human or innocent, just the wrong color and somehow deserved to be gunned down. Mother's Day was no celebration for these women and certainly not for Wanda Cooper-Jones who became a member of this sorority February 23, when her son Ahmaud Arbery was murdered while jogging through a white neighborhood and thought to be a burglar. The fact that Cooper-Jones gave birth to Maud, as he was called, on Mother's Day 1994, only added to my lament.
Image: Personal photo
I lament that Ahmaud was not safe to go for a run weaving in and out of neighborhoods near his home. My imagination tells me that as he jogged, his curiosity about a home under construction got the best of him and he slowed down to take a peek. My family and I have done the same thing too many times to count. It is hard to image the danger we may have been in. Two white men were watching and laid in wait for Maud, a third was filming. 3 shots later, 36 seconds of video and Maud is dead on a street in Glynn County, Georgia.
I am tired, angry and filled with grief. Ever since the first 20 or so Africans were sold to the American Colonists in 1619, those Africans and their descendants have lived under a tyranny that has used criminal violence to dominate and the Bible to indoctrinate. Enslaved African Americans provided free labor that turned those fledgling colonies into the financial colossus we now know as the United States of America. The system of slavery fed the wealth of this country that exists today. For a thorough study of this history, "The 1619 Project" done by Nikole Hannah-Jones at the New York Times is a great place to start. It is that system that has dehumanized African Americans and puts them at risk of death on any given street on any given day. Racial profiling and citizen policing are used to cause fear and humiliating interrogations, detentions and justify murder. And if the lives of the victims are not perfect, the thought of many Americans is they deserved what they got.
It was a 36 second video gone viral that caused a national outrage so Georgia law could no longer protect the perpetrators from being arrested on May 7th, almost three months after the murder. Christian African American voices joined with national leaders to call attention to the situation using social media platforms to bring awareness to this latest injustice….#JusticeFor Ahmaud
On May 8th, Americans joined together to run or walk 2.3 miles to call attention to this evil. His death was violent at the hands of two white men who thought they were above the law. There is no law for the privileged. An arrest is one thing, conviction is quite another.
I end with this observation. The white evangelical church has a long and lamentable history of silence when African Americans are under attack. Wouldn't this be the right time to stand with the African American community and say these senseless killings have got to stop? Wouldn't it be beneficial to expand your abortion views and resources to include the value of life AFTER birth? Jesus' gospel was an inclusive one as we see in Acts10. Jesus' gospel calls us to solidarity, peacemaking and partnership with each other. This is where the message of the gospel could change the world. Let's remember Ephesians 2:14-16: "Christ is our peace. He made both Jews and Gentiles into one group. With his body, he broke down the barrier of hatred that divided us. He cancelled the detailed rules of the Law so that he could create one new person out of the two groups, making peace. He reconciled them both as one body to God by the cross, which ended the hostility to God."
White Christian Evangelicals, this is your moment to put into action the "Do Justice" part of Micah 6:8.
Jesus Creed is a part of CT's Blog Forum. Support the work of CT. Subscribe and get one year free.
The views of the blogger do not necessarily reflect those of Christianity Today.