November 3, 2020
Is Justice a Broken Signpost?
N.T. Wright's Broken Signposts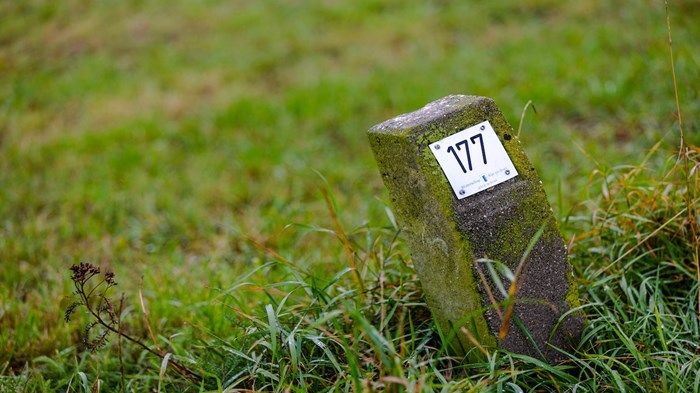 Here's the thing about justice:
It's a human instinct.
It has to be accomplished.
Even when it is accomplished, it's most often not enough
It points us to God.
In the words of N.T. Wright, Justice is a "broken signpost." Something that points us in the right direction but when we get there we are not yet there. Wright's new book is called Broken Signposts, and justice is his first chp (and a good day for us to think about it).
The distinctive of this new book by Wright is that he turns in each chp to the Gospel of John, where justice is important (not just love), and because this is often not noticed, I quote the texts Tom discusses.
First, the God of justice. The God of John 3:16 is the God whose love establishes justice. Jesus will be treated unjustly and the enemy is all about injustice, but in the end God will establish justice.
John 3:19 And this is the judgment, that the light has come into the world, and people loved darkness rather than light because their deeds were evil. 20 For all who do evil hate the light and do not come to the light, so that their deeds may not be exposed. 21 But those who do what is true come to the light, so that it may be clearly seen that their deeds have been done in God."

John 5:22 The Father judges no one but has given all judgment to the Son, 23 so that all may honor the Son just as they honor the Father. Anyone who does not honor the Son does not honor the Father who sent him. 24 Very truly, I tell you, anyone who hears my word and believes him who sent me has eternal life, and does not come under judgment, but has passed from death to life.

John 5:25 "Very truly, I tell you, the hour is coming, and is now here, when the dead will hear the voice of the Son of God, and those who hear will live. 26 For just as the Father has life in himself, so he has granted the Son also to have life in himself; 27 and he has given him authority to execute judgment, because he is the Son of Man.
Jesus stands accused by his opponents, and his accusations and death are unjust. The great injustice is at the heart of John's Gospel.
John 7:24 Do not judge by appearances, but judge with right judgment."

John 8:14 Jesus answered, "Even if I testify on my own behalf, my testimony is valid because I know where I have come from and where I am going, but you do not know where I come from or where I am going. 15 You judge by human standards; I judge no one. 16 Yet even if I do judge, my judgment is valid; for it is not I alone who judge, but I and the Father who sent me.
Ponder this nexts line, and see "judgment" as establishing justice by undoing injustice and forming justice. A dual act of judgment.
John 9:39 Jesus said, "I came into this world for judgment so that those who do not see may see, and those who do see may become blind."
The adversary, and without this cosmology much in the Bible fails to make sense, is at work behind the scene. The dark force is present with its dark force agents. The primary agent of dark force here is the agent of Rome who will put Jesus to death unjustly.
John 12:31 Now is the judgment of this world; now the ruler of this world will be driven out. 32 And I, when I am lifted up from the earth, will draw all people to myself."

John 12:47 I do not judge anyone who hears my words and does not keep them, for I came not to judge the world, but to save the world. 48 The one who rejects me and does not receive my word has a judge; on the last day the word that I have spoken will serve as judge, 49 for I have not spoken on my own, but the Father who sent me has himself given me a commandment about what to say and what to speak. 50 And I know that his commandment is eternal life. What I speak, therefore, I speak just as the Father has told me."
The justice bringers:
John 16:8 And when he comes, he will prove the world wrong about sin and righteousness and judgment: 9 about sin, because they do not believe in me; 10 about righteousness, because I am going to the Father and you will see me no longer; 11 about judgment, because the ruler of this world has been condemned.
The resurrection – go to yesterday's post about C. Kavin Rowe's new book – is justice done. The resurrection, Wright observes, launches new creation.
And that means justice, the life that is eternal.
Jesus Creed is a part of CT's Blog Forum. Support the work of CT. Subscribe and get one year free.
The views of the blogger do not necessarily reflect those of Christianity Today.