November 21, 2020
Weekly Meanderings, 21 November 2020
Our weekly selection of links across the web.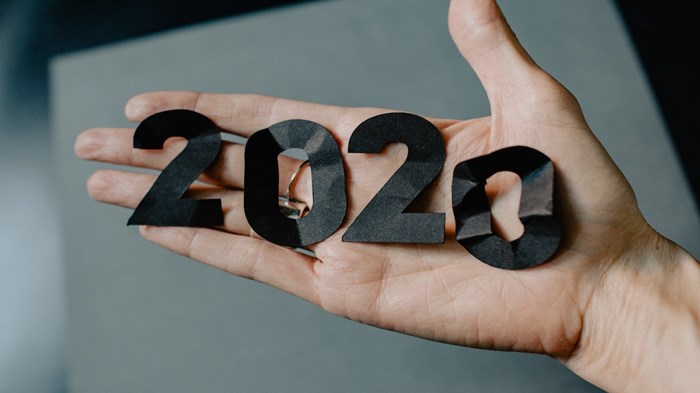 A very happy weekend to you!
Santa will be spreading lots of joy — not COVID-19 — when he visits millions of homes this Christmas.

That's because Kris Kringle is immune to coronavirus, according to the nation's top infectious disease expert.

"Santa is exempt from this because Santa, of all the good qualities, has a lot of good innate immunity," Dr. Anthony Fauci told USA Today.

That's good news for the most elusive man in the world, who'd be considered high-risk for a serious case of COVID with his global travels, obesity issues and history of smoking. Santa's staggering age — 1,750 — wouldn't help either with the bug inordinately affecting those 60 and older.

But rest assured, one of the worst global health crises ever won't keep Santa down.

"Santa is not going to be spreading any infections to anybody," Fauci said.

Thankfully, Santa's little helpers have been busy warding off the virus in the North Pole, according to Dr. Peter Hotez, dean of the National School of Tropical Medicine at Baylor College of Medicine in Houston.

"I hear the ventilation in Santa's workshop is not the best, and opening windows in North Pole winters problematic," Hotez told USA Today. "The good news is that mask compliance there is pretty good, and the elves are committed to social distancing. Mrs. Claus has implemented a program of regular testing and the reindeers now lead contact tracing."
Since COVID-19 has allowed people to work hundreds or thousands of miles from their company's office, this trend appears to be speeding up dramatically. More young, well-paid and well-educated people are relocating permanently from big metro areas such as Seattle, San Francisco, Boston and New York to small cities such as Burlington, which has a population just under 43,000.

It's a shift that could revitalize these places, change the way many Americans choose where to live and widen the supply of workers for employers struggling to fill jobs in high-demand fields, even during a recession, according to policymakers and economists.

"What COVID has allowed is this whole awakening to remote work," said David Bradbury, president of the Vermont Center for Emerging Technologies.

Among other activities, the organization runs a coworking space in an old Burlington telephone company building, where remote workers occasionally hang out. "It has been growing over time," Bradbury said, "and these trends have only accelerated under the pandemic."

The number of people who moved to Burlington in the spring from bigger cities was double what it was during the same period last year, according to the national real estate brokerage Redfin.

Other top destinations, based on the increase in the number of new arrivals this spring over last spring, included Santa Maria and Santa Barbara, Calif.; Louisville, Ky.; Buffalo, N.Y.; El Paso, Texas; Little Rock, Ark.; Tulsa, Okla.; Greenville, S.C.; and Knoxville, Tenn.
For the birdwatchers, hoot hoot:
NEW YORK (AP) — It wasn't quite a partridge in a pear tree, but a worker helping set up the Rockefeller Center Christmas tree found a holiday surprise — a tiny owl among the massive branches.

The little bird, now named what else but Rockefeller, was discovered on Monday, dehydrated and hungry, but otherwise unharmed, said Ellen Kalish, director and founder of the Ravensbeard Wildlife Center in Saugerties, New York, where the bird was taken.

Kalish said the bird is an adult male Saw-whet owl, one of the tiniest owls. It was taken to a veterinarian on Wednesday and got a clean bill of health.

"He's had a buffet of all-you-can-eat mice, so he's ready to go," she said.

She said the plan was to release the owl back to the wild this weekend.
NORMAN, Okla. (KFOR) – An Idaho line worker who came to Central Oklahoma to help restore power can now use a little help himself after his beloved pet raccoon went missing in the state.

George Simmons, once upon a time, rescued a tiny raccoon that he named Coonsie. Simmons has a habit of taking in critters in need – squirrels, birds and even a beaver – getting them better and then getting them back into the wild.

Coonsie, however, did not want to leave Simmons, and she became his forever raccoon, or one of his two pet raccoons, actually. His other pet raccoon is named Lucy Lui.

Simmons' girl Coonsie has since grown into a 50-pound fluffball. She loves veggies, potato chips and Arizona sweet iced tea.

But Coonsie is now missing.

Simmons went to the metro area to help restore power following the devastating ice storm that leveled trees and knocked out power to more than 500,000 OG&E customers. The power was restored thanks to Simmons and his fellow line workers, but Coonsie has disappeared.
But whatever Bill's specific achievements and whatever his grasp of our publishing world, it was Bill the deeply committed but high-spirited publishing personality who somehow counted for most, in the books and authors he directly pursued and in the heady oxygen he provided for the rest of us. He knew his work, but he also thoroughly relished it, from restaurant idea to finished book, from dizzying first authorial encounter to plunk of the final product on his overburdened desk. He had irrepressible style, wool-jacketing and red-socking his way around the office; or slipping into an evening reception, hoping for some Dutch genever and maybe a good publishing idea or two that would surface only after dark; or fumbling around with a shrimp slider at his favorite nearby restaurant on the shores of what he called our "toy lake," creating a ripple or two, let it be said, with the restaurant staff. He had an older-school publishing élan that had the rest of us romanticizing ourselves into the corridors of Knopf or of Farrar, Straus & Giroux.
President Obama's coaching career cut short:
Even the President of the United States can't escape complaining sports parents!!

... just ask Barack Obamawho says he quit coaching his daughter's 4th-grade hoops team after too many parents whined that he gave Sasha's squad an unfair advantage!

Obama spells out the whole thing in his new memoir, "A Promised Land" -- saying around 2010, he realized Sasha's team needed some help and volunteered to take over as head coach along with his personal aide, Reggie Love.

FYI, Love played college basketball at Duke!!

"After observing an adorable but chaotic first couple of games, Reggie and I took it upon ourselves to draw up some plays and volunteered to conduct a few informal Sunday afternoon practice sessions with the team," Obama says in the book.

Obama says ... during the workout sessions, he and Love drew up plays and worked on "dribbling, passing, making sure your shoelaces were tied" -- you know, the basics.

The good news ... Obama ended up coaching Sasha's squad (which included Joe Biden's granddaughter, Maisy) all the way to the championship game, which they won in an 18-to-16 "nail biter!"

"[We] celebrated like it was the NCAA finals," Obama says.
The bad news ... Obama says other parents from opposing teams complained, claiming their kids were at a distinct disadvantage because they didn't have the leader of the free world on their squad!!
(CNN)Greenland's largest glaciers could lose even more ice than previously predicted -- a development that could have huge consequences for the rate of global sea level rise, according to a new study published Tuesday.

Greenland's ice sheet is already melting rapidly, and that ice loss is one of the main contributors to rising sea levels. Planet-heating greenhouse gas emissions like carbon dioxide are accelerating this melt.

But what experts have less information on is how these vital glaciers have changed in the past, particularly in the centuries before satellite records existed. Understanding how glaciers have responded to past changes in climate can impact projections scientists make about how they may respond to future warming.

The new study, published in the journal Nature Communications, has filled in some of those gaps.

The researchers found that Greenland's glaciers are very sensitive to climate conditions, and have lost ice in the late-19th and early-20th century at rates that rival or surpass those seen today. With the planet -- and the Arctic in particular -- expected to warm much more this century, the scientists warn their findings show that ice loss on Greenland could exceed even the worst-case projections.

David Holland, a professor of mathematics and environmental science at New York University and a co-author of the study, said the team's findings show that the Arctic "is undergoing a one-two punch with respect to the loss of its land and sea ice covers in a warming world."
I guess Carl Lentz said 2020 three times, because she recently came for him in the shape of a sudden announcement from Hillsong Global Senior Pastor Brian Houston that after a decade as the Lead Pastor of Hillsong NYC, he'd been let go for leadership issues, breaches of trust and moral failures.(The three branches of government.) Setting off a still rising tide of speculation and revelations that have led to the opening of an "independent" investigation to help determine how deep the troubled waters are. So that's something. What exactly and how much good it will do is unclear, also unclear: how "independent" an investigation can be when the contact email address belongs to a longtime Hillsong Global staff member. I guess we'll find out. But in the meantime, we all have our stories. And we all have the right to tell them. So if you've been wounded by Hillsong NYC, whatever form it took, I'm sorry. I'm sorry we weren't able to stop it before it got to you. And whatever you choose to do with your story, whether you want to use that email address to add to the investigation, and/or share it with someone you trust, and/or use it as fuel to remove yourself from an unhealthy environment, know that you're not alone. By the time you read this, I will have already pressed send on an email adding this post, my story to the "independent" investigation. And I'm posting it here to show that there are levels to church hurt and all of it matters.
What happened? Evidently, nothing.
In the aftermath of the presidential election, one thing is unclear about the Evangelical vote, and two things are quite clear. Here's what's hazy: Did Joe Biden win the presidency in part because there was just barely enough slippage in the white Evangelical vote to make a difference in key counties in key states?

My friend Michael Wear makes that case in the New York Times, relying in large part on exit polls. He may well be right, but there is some conflict in the available polling. So I'm going to take the advice of my podcast co-host Sarah Isgur (who hates exit polls) and wait until 1) the exit polls have been re-weighted; and 2) I can dive fully into actual, county-level voting data before I test the vote-slip hypothesis.

But while the precise level of white Evangelical support may be unclear, their overwhelming electoral preference is not. White Evangelicals once again supported Donald Trump as least as much as they supported Mitt Romney, John McCain, and George W. Bush. Moreover, their support isn't simply about religious liberty and abortion. As a group, they're not holding their noses and casting their votes based on those two issues alone. No, they're Republicans down the line.

In fact, as Eastern Illinois University's Ryan Burge notes, if you really drill down into white Evangelical political preferences, immigration explains their support for Trump more than abortion. Here's how Burge outlines white Evangelical politics:

The answer is simply that this group of voters are Republicans first, white people second, and evangelicals third. As I've written elsewhere, it's simply not true to think of white evangelicals as an uneasy type of Republican—one that's not sold on the GOP's economic policy but votes with them because of gay marriage and abortion. The reality is this: the overwhelming majority of white evangelicals are Republicans, through and through.

I could fling chart after chart in your direction, but the point remains—white Evangelicals are very, very Republican. Now let's talk about (some of) the cultural and religious consequences of that fact, and let's start with explaining why so many millions of Evangelicals are understandably mystified by anyone who would say their politics negatively impacts their witness.

They're more than mystified. They're positively annoyed or angered by the claim—in part because it often directly contradicts their personal experience.

The reason is simple. In our hyper-polarized society, Republicans increasingly tend to live around Republicans, and Democrats live around Democrats. Thus, for many millions of white Evangelicals, their politics isn't an impediment to their witness. Quite the contrary, it's a social lubricant. It facilitates the formation of personal relationships and helps bond the Christian to his or her community.

In fact, they would face profound social challenges if they weren't Republican. They'd often find themselves fighting through political polarization to create real relationships.

When they hear pastors or critics talk about the public witness of the faith, they see it not in terms of relationships with friends and neighbors (which are just fine), but rather as a vain attempt to appeal to a community that would never like them anyway—the media, distant Blue America, the elite academy.
The pandemic is shifting work forces but the Vatican is in for bigger changes because of the revelations around McCarrick:
One.

Two.
Jesus Creed is a part of CT's Blog Forum. Support the work of CT. Subscribe and get one year free.
The views of the blogger do not necessarily reflect those of Christianity Today.