October 27, 2020
For Wounded Resisters
Thousands have resisted abuse in churches and been wounded further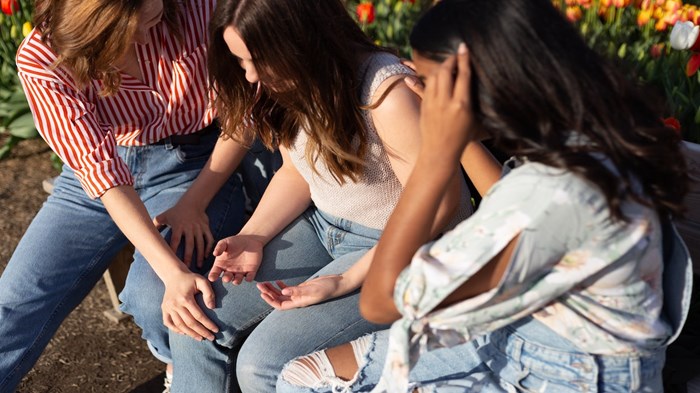 Laura and I dedicated our book, A Church called Tov, to the "wounded resisters." (There is a, by the way, a family conversation about which of us came up with this expression.)
Who are the wounded resisters? They are those wounded in the process of resistance.
Say their names:
Pat Baranowski
Vonda Dyer
Nancy Beach
Nancy Ortberg
Julia Williams
Betty Schmidt
Keri Ladouceur
Others… too many to name, names who are not known, names who remain silent out of fear of repercussion.
So many, both women and men, in the church and out of the church, have stepped up, have spoken up, have gone to Human Resources, have described experiences to deacons and elders and leadership teams, at times even spoken directly to the perpetrators of abuse and power mongering…
… and have been silenced, gaslighted, further abused, called satanic and demonic, called divisive, accused of dividing the church, spoken evil of for questioning leaders and pastors and those gifted to establish growing, flourishing, famed churches.
It took courage for the wounded resisters to speak up.
The wounded resisters expected in a church of all places to be given a hearing.
They were "heard" with supposed empathy and sympathy and compassion.
Nothing happened.
Instead, too often, the perpetrators were storied as the victims, the victims were storied as perpetrators. They were accused and condemned.
Re-victimization occurred time and time again.
This is wrong.
The Lord knows the cries of the wounded resisters.
The wounded resisters are the heroes of MeToo and of ChurchToo.
They are the heroes of bringing light about so many toxic leaders in churches and Christian institutions.
They are the ones who carve pathways to cultures and pockets of tov (goodness) in churches and Christian institutions.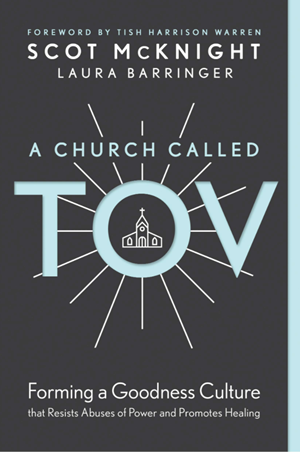 Image: Cover Photo
Like the person who wrote me recently to speak about a Christian institution in whch the leader and his retainers abused power, fired the person, required an NDA, called that person's potential next employer to badmouth the person… and this person wondered aloud to me Why would a Christian leader act this way?
Like the so-called pastors who on a private FB page sabotaged, slandered, lied, and labeled one I know – and one has to ask "Are these the words of pastors?" Why would pastors use such vile, coarse, and ungodly language?
It is for such persons – the courageous wounded resisters – that we wrote A Church called Tov.
Also, A Church called Tov is for pastors, elders, deacons and leadership teams that we direct this book: so they can read it, hear the cries of the wounded resisters, and take steps to form pockets of tov so the resisters can be heard in safety, so safe words can sink in, so abuse can be seen, so powermongering can be named, and so churches can become the tov churches are called to be.
It will take time – some say seven years – to form cultures of tov to replace cultures of toxicity.
It will happen only because of the wounded resisters.
Thank you, each of one you wounded resisters.
We see you.
We hear you.
Jesus sees you, Jesus hears you, and he is full of compassion.
And truth.
And justice.
Jesus Creed is a part of CT's Blog Forum. Support the work of CT. Subscribe and get one year free.
The views of the blogger do not necessarily reflect those of Christianity Today.