October 28, 2020
Love Matters More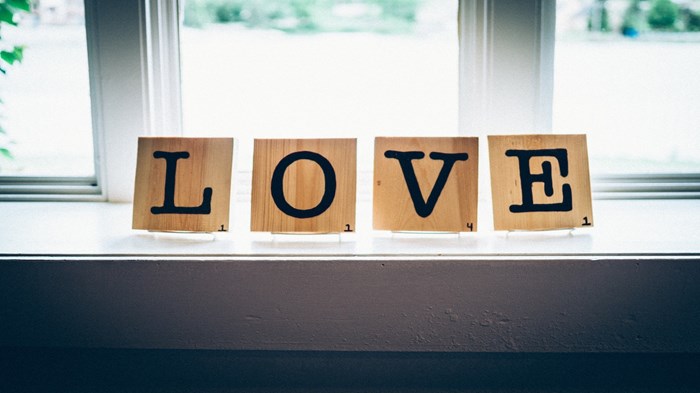 The weather in Texas has been so nice lately and my family spends almost all day every day, after school hours, outside. I have a 7, 5 and 3 year old and that lends itself to some pretty creative play time. The other day I was outside with my kids at a lake near our house. My boys love to go to the lake and recently they have taken up duck hunting with their nerf guns. (There have been no ducks harmed).
On this particular day our neighbors were out walking like they do many times a day and I watched from afar as the man begin to yell at my children telling them not to shoot the ducks. It quickly became clear to me that my boys were not listening to him because they continued to shoot at the ducks when I see the man begin to violently scream at my boys while lunging toward them. As he did this his wife pulled him back away from my kids and on to the path and off they went. Needless to say, we had some words when the man came back around the block.
A couple of days later, we saw the man and I waved at him and my oldest child said, "Ugh..that man. Don't wave at him. He is our enemy." I have been a pastor for 14 years and so I launched into a mini sermon about how Jesus calls us to love our enemies and pray for those who are mean to us and my oldest just rolled his eyes and ran off to play with his friends.
In that moment I was left with this thought: It is human nature for us to quickly identify who is against us.
Have you ever been quick to name who or what is against you in this season? Come on, we are in an election season! If you are anything like me, maybe you have been pushed to the point of ringing your hands of someone who is different than you.
My fear is that the Church, as a collective whole, has become more known for what we are against than what we are for.
There is this time in the life of Jesus when he was asked what he was for. The religious leaders, seeking to trap him, asked "What is the most important part of the law?"
But when the Pharisees heard that Jesus had silenced the Sadducees, they gathered themselves together. One of them, a lawyer, asked Him a question, testing Him, "Teacher, which is the great commandment in the Law?" And He said to him, "'You shall love the Lord your God with all your heart, and with all your soul, and with all your mind.' This is the great and foremost commandment. The second is like it, 'You shall love your neighbor as yourself.' On these two commandments depend the whole Law and the Prophets."
Matthew 22:34-40 NASB
The religious leaders were allowing their love for God to prevent them from loving their neighbor. They had set themselves up as the enforcers and interpreters of the law but they were interpreting and enforcing the law in a way that was burdensome to the people and not loving. In other words, they focused so much on what they were against that they forgot what they were supposed to be for.
Have you ever allowed your love for God or your commitment to holiness or faithfulness to the scriptures keep you from loving others?
For example, in chapter 15, they are making sure that everyone washes their hands before they eat especially if they have been interacting with poor people or sick people while at the same time neglecting the commandment to care for their aging vulnerable parents.
In 21:12 they want to make sure that everyone has the right kind of sacrifice for the temple even though they know that not everyone can afford it.
In chapter 12, they want to make sure that no one is healed on the Sabbath even though the crippled and blind people are right in front of them.
They are doing ALL of this rule enforcing out of a love for God and their commitment to holiness under the law.
But for Jesus, there is no scenario under which your love for God keeps you from loving others. because to love God is to love others and to love others is to love God.
For example, when someone was sick, whether or not it was on the Sabbath, Jesus healed them. If someone wasn't able to afford the temple pigeon to sacrifice, this didn't disqualify them. If someone was the wrong gender (according to society), the wrong ethnicity, if someone had a disability or sin or a less than dignified job (think prostitutes and tax collectors) that disqualified them from belonging to the people of God before, those categories no longer applied in Jesus because love mattered more.
In this season, let's be reminded that all of the laws and commandments hang on the commandments to love.
Jesus Creed is a part of CT's Blog Forum. Support the work of CT. Subscribe and get one year free.
The views of the blogger do not necessarily reflect those of Christianity Today.