April 17, 2021
Weekly Meanderings, 17 April 2021
Our weekly selection of links across the web.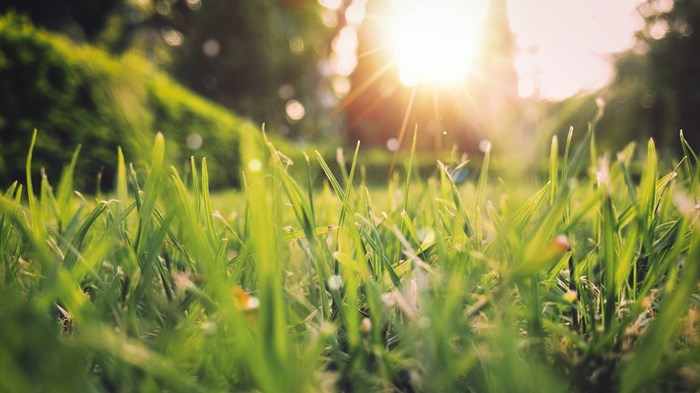 Good morning!
CHICAGO – The good deed of one South Side barber has generated a buzz among city residents.

On any given day, in the area of 63rd near Halsted in the city's Englewood neighborhood, locals may find David McDonald, a barber chair and clippers. The barber welcomes any in need of a haircut and spiritual guidance to sit in his chair for free.

McDonald told WGN that he left a successful barbershop in West Palm Beach, Florida because God called him to Chicago to help the community.

"That is my heart," McDonald said. "My heart is to help where other people may not want to venture into. That's where I want to venture into."

McDonald posts his barbershop sessions on Facebook Live, offering guidance and encouraging words while cutting hair.

"He's a good man," said Englewood resident Joe Hobson. "He has a conversation with you. He's a good person."

McDonald says he eventually plans to bring on other barbers and start his ministry in other cities.
HONOLULU (KHON2) – Hawaii third-grader and Girl Scout Laurel wrote an essay that is literally out of this world.

Laurel took part in the first-ever "Making Space for Girls Challenge."

[Hawaii news on the go–LISTEN to KHON 2GO weekday mornings at 7:30 a.m.]

Her essay — out of 700 entries — was one of 21 submissions picked to be included in a journey to the International Space Station.

"To do the essay, I thought about the stuff we could do in the future and what I think would be nice to have," says Girl Scout Brownie Laurel S. from Troop 861. "It makes me feel like the essay was special, so they chose it for its creativity."

Laurel's submission included an essay and a Zoom interview.

The topic? What space travel will be like in 10 years.

"My space dream is to take a car ship to Mars," says Laurel.

"We might also build an elevator into space. If we do, it will have to have bathrooms, beds, a kitchen, and a TV. This is because the elevator will take 10 days to get into outer space."

"I think it's like a different dimension out there with other things that we can discover like new planets and new maybe sources of life."

The mission of the Girl Scouts is to build girls of courage, confidence and character who make the world a better place.
When President Ronald Reagan delivered his "Farewell Address to the Nation" in 1989, he called on his fellow citizens to be true to the purposes for which America was founded. To support his urgings, he cited a sermon preached by the Puritan leader John Winthrop in 1630. In that sermon, Reagan said, Winthrop, "an early Pilgrim, an early freedom man," had used the Bible's "city on a hill" image "to describe the America he imagined."

Reagan was engaging in more than a little historical revisionism. For one thing, Winthrop was not a Pilgrim. He was a Puritan leader who had come to Massachusetts directly from England; he had no affiliation with the Pilgrim band of separatists who had left the Netherlands to settle in Plymouth, Massachusetts, in 1620. For another, Winthrop's sermon had nothing to do with the vision of a nation that would have a special role in God's providential plan for the world. Winthrop was simply using Jesus's words to his followers in Matthew 5:14–16 to encourage his Puritan congregation to be the kind of God-fearing community that the Lord calls the church to be in all times and places.

In his new book, City on a Hill, Abram Van Engen demonstrates convincingly that the practice of featuring Winthrop's sermon in accounts of America's origins is misguided. The sermon was just that—a sermon. And as such it did not even stand out among the hundreds of other seventeenth-century sermons about Christian faithfulness. For that reason, as Van Engen points out, it was pretty much ignored for a couple of centuries—showing up only in the occasional sermon anthology. In the nineteenth century it began to be referenced for its regional significance in the history of New England. But it did not come to be used as a "founding" document of the American nation as such until after World War II.

The influential Yale historian Perry Miller figures prominently in the shift in how the sermon was understood. He insisted that the sermon is crucial for understanding the origins of the American nation. The title of Miller's best-known book, Errand into the Wilderness, published in 1956, signals the parallel Miller drew between American beginnings and ancient Israel's wilderness pilgrimage. Both nations, he argued, were on the way to establishing a state with a unique mission. Miller himself was an avowed atheist, but he admired what he saw as the fundamental intent of Winthrop's "city on a hill" motif. He contended that "without some understanding of Puritanism . . . there is no understanding of America."
Robert Chao Romero reflects on being a Christian and critical race theory:
I was once told by a colleague, "Some students of this department don't like you because you are half-Chinese, some don't like you because you are a Christian, and some don't like you because your wife is white." Though painful to hear, this comment was true. And, it helped explain the animosity I experienced on the part of a small, but vocal contingency of students who sought to challenge my prospects for tenure at UCLA.

Notwithstanding the challenge I received during the tenure process by this small group of student detractors, in many ways, Chicana/o Studies is a good intellectual home for me. For the most part, I am strongly supported by my colleagues and students with respect to my research in racial history and theory. My inter-disciplinary research project of "Chino-Chicano," or, "Asian-Latino Studies," has been strongly received both my department and the broader field of Chicano/Latino Studies. As a "Chino-Chicano," whose parents hail from Chihuahua, Mexico and Hubei in Central China, I have come along and argued that the definition of "Chicano" must be broadened beyond the dichotomy of Spanish and indigenous to include the rich contributions of Asians to Mexican history, culture, and tradition. Chinese, Japanese, and other Asian groups have been meaningfully present in Mexico and Latin America since colonial times, and in the early twentieth century, Chinese immigrants were the second largest foreign ethnic community in all of Mexico. Quite sadly, they were also the victims of a virulent sinophobic campaign which culminated in the expulsion of most Chinese from the country in 1931. In light of this important history, I argue, we must incorporate the Chinese and other Asian communities into our understanding of Mexican racial formation or "mestizaje." Almost without exception, my project of "Asian-Latino Studies" has been favorably received.

As a professor, my greatest sense of alienation, however, has arisen from the sometimes subtle, and sometimes outright, rejection of Christianity by Chicana/o Studies and the broader field of Ethnic Studies. Along with many other professors and students of faith, I have lived much of my academic life in the "spiritual borderlands" of the academy and institutional religion. In the world of Chicana/o Studies and activism our faith is usually discouraged or criticized. We are told, "You can't be a Christian and care about issues of racial and gender justice. It's the white man's religion and it's a tool of colonization. It's racist, classist, and sexist." As a result of such hostility, many Chicanas/os keep silent about their faith in activist circles for fear of persecution or ostracization. Others lose their faith. Some tenuously cling to a personal relationship with God but abandon institutionalized Christianity altogether. In the words of Gloria Anzaldúa, Christian Chicanas and Chicanos are "left out or pushed out" of existing Christian and Chicano categories.
PANAMA CITY BEACH, Fla. (WMBB) — Eight people may owe their lives to dozens of complete strangers who lent them a hand, quite literally, this weekend.

Bystanders on Panama City Beach formed a human chain after swimmers became stuck in a rip current in the Gulf Saturday afternoon.

"It seemed very ok where me and my wife went out to, but a little ways out was two kids on the boogie board screaming for help and nobody was around," Brittany Monroe said Monday.

Monroe and her wife Tabatha were visiting the beach from LaGrange, Georgia, and tried to swim over to help but got caught in the rip current themselves. Eight people ended up stranded in a rip current while trying to help.

"The more we tried to swim in, the further we went out," Monroe said. "We went into panic mode."

Others on the shore called 9-1-1. Panama City Beach Police responded to the beach while Florida Fish and Wildlife Officers were on the way in a boat.

But onlookers took matters into their own hands. People on the beach began to link hands and form a human chain into the water.

Photos show the chain get longer and longer until it reached the stranded swimmers, with those on the scene helping to pull every one of them out of the water, likely saving them from drowning.

"All grabbed arm to arm and got them out there to the kids. They got the kids in first then started working on them and getting everyone in," Monroe said. "I felt like God heard our prayers and gave everybody strength to do it."
BOISE, Idaho (AP) — Idaho lawmakers appeared intrigued but skeptical on Monday when pitched a plan to lop off about three-fourths of Oregon and add it to Idaho to create what would become the nation's third-largest state geographically.

Representatives of a group called Move Oregon's Border For a Greater Idaho outlined their plan to a joint meeting of Idaho lawmakers from the House and Senate on Monday.

The Idaho Legislature would have to approve the plan that would expand Idaho's southwestern border to the Pacific Ocean. The Oregon Legislature and the U.S. Congress would also have to sign off.

Supporters of the idea said rural Oregon voters are dominated by liberal urban areas such as Portland, and would rather join conservative Idaho. Portland would remain with Oregon.

"There's a longtime cultural divide as big as the Grand Canyon between northwest Oregon and rural Oregon, and it's getting larger," Mike McCarter, president of Move Oregon's Border for a Greater Idaho, told Idaho lawmakers.

If everything falls in line with Oregon, supporters envision also adding adjacent portions of southeastern Washington and northern California to Idaho. Backers said residents in those areas also yearn for less government oversight and long to become part of a red state insulated from the liberal influence of large urban centers that tend to vote Democratic.
(NEXSTAR) – In what some are calling the "Great Reshuffling," 11 percent of Americans moved in 2020 as the pandemic continued raging across the world, a new survey reports.

The survey, conducted by real estate site Zillow, reported that 75 percent of respondents moved for "positive reasons," including being closer to family or friends or moving to an area they've always wanted to live.

The advent of telework, which was greatly expanded during the pandemic, likely made it easier for people to move to their dream destinations, untethered by the location of their brick-and-mortar office buildings.

The most popular destinations included Phoenix, Arizona, Charlotte, North Carolina and Austin, Texas, all of which saw the highest net inbound moves in the first 11 months of 2020.

'Million-dollar' cities surging, despite pandemic

Zillow believes movers sought "relative affordability" and "warmer weather."

The locations with the highest outbound moves include some of the nation's largest and most expensive housing markets, including New York City, Los Angeles, San Francisco, and Chicago, according to northAmerican Van Lines.

"The pandemic brought an acceleration of trends we were seeing in 2018 and 2019," said Zillow senior economist Jeff Tucker in a statement.
Jesus Creed is a part of CT's Blog Forum. Support the work of CT. Subscribe and get one year free.
The views of the blogger do not necessarily reflect those of Christianity Today.