March 1, 2021
Rethinking our Prayers
Hezekiah's Prayer is almost an Anglican Collect!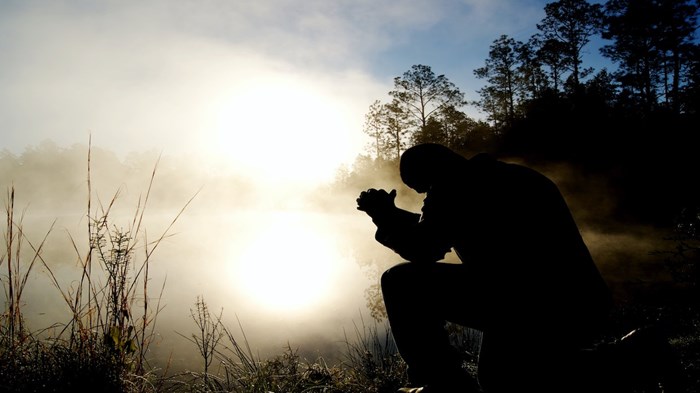 We can all benefit from rethinking our petitionary prayers, what we ask God for.
My own conviction is that we barge into the presence of God. Instead of barging in, I recommend that we think about What it is about God that would make God want to answer our prayers. What is God like that suggests God would respond to our petitions?
The Bible does petition so well, and the collects of the church have made petitions into a formula that can teach us so much about petitionary prayer. I call it in my classes "praying collect-ly."
The Anglican Collects have learned the "art" of petitionary prrayer by studying the Bible. I base this on my new book called, To You All Hearts Are Open: Revitalizing the Church's Pattern of Asking God.
When Kris and I moved our family to Nottingham England we attended a small Anglican church (St Peter's) near our home. We had never been to an Anglican church though Kris had grown up Presbyterian and was more familiar with liturgy.
I was struck by the Book of Common Prayer's prayers. They are called Collects (as in CAH-lex). I learned some patterns from them without really knowing the deep roots of that pattern.
After we began with Church of the Redeemer I began to think about them more seriously and eventually did a study of how they relate to biblical prayers. I was saw how deeply rooted the basic Collect Pattern is in Biblical prayers. Not all Bible prayers, of course, but many.
Here's the big ideas: a pattern developed in the Bible became the pattern for the church tradition of prayer called Collect. There are a few common elements in the pattern that developed, and a very good study is by L.E.H. Stephens-Hodge, who sorts out six elements of a Collect:
Invocation: Addressing God
Acknowledgment: "who, whose, whom"
Petition: "Grant" or "Keep" are common terms.
Aspiration: beginning with "that"
Plea: "through" (means)
Ascription: "who lives…"
Let's face it: we don't often use some of these terms so I think it's easier for teaching this deep biblical pattern by using the following terms:
Address
Truths about God
Petition
Goal of the Petition
Grace (in which I include the Ascription).
Here's the Collect I use in the new book.
Almighty God,
to you all hearts are open, all desires known, and from you no secrets are hid:
Cleanse the thoughts of our hearts by the inspiration of your Holy Spirit,
that we may perfectly love you, and worthily magnify your holy Name;
through Christ our Lord.

Amen.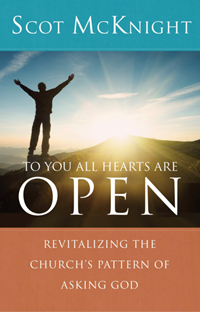 Image: Cover Photo
Each of the above five elements I use can now be illustrated:
Address: Almighty God,
Truths about God: to you all hearts are open, all desires known, and from you no secrets are hid:
Petition: Cleanse the thoughts of our hearts by the inspiration of your Holy Spirit,
Goal of the Petition: that we may perfectly love you, and worthily magnify your holy Name;
Grace: through Christ our Lord. Amen
Notice, now, this prayer in the Old Testament from Hezekiah, which has a few of these elements (and this is but one example – there are so many:
Hezekiah received the letter from the messengers and read it. Then he went up to the temple of the LORD and spread it out before the LORD. And Hezekiah prayed to the LORD:

LORD Almighty, the God of Israel, enthroned between the cherubim,

you alone are God over all the kingdoms of the earth. You have made heaven and earth.

Give ear, LORD, and hear;
open your eyes, LORD, and see;
listen to all the words Sennacherib has sent to ridicule the living God.

It is true, LORD, that the Assyrian kings have laid waste all these peoples and their lands. They have thrown their gods into the fire and destroyed them, for they were not gods but only wood and stone, fashioned by human hands.

Now, LORD our God, deliver us from his hand,

so that all the kingdoms of the earth may know that you, LORD, are the only God.

(Isaiah 37:14–20)
I encourage you to notice the prayers of the Bible as I did, not so much the psalms but those in the other books, and see which elements appear. It's a fun exercise that can help us to learn to "ask" God in a way that is more reverent.
Overall a pattern forms. The Collect prayer tradition is the church's wisdom on how best to petition God.
Big one: Most of our petitions barge into God's presence without thinking of the second element. So here's how I teach prayer. It all begins with #3 but we back up from #3 to #1 and 2 in light of #4 on the basis of #5.
1 Give God a Name
2 Remind God about God
3 Ask God for What You Really Want
4 Give Your Prayer a Goal
5 Stand on Grace
I hope this little new book of mine can help you learn to pray like those who have gone before us. That is, I hope they help you learn to pray Collect-ly.
Jesus Creed is a part of CT's Blog Forum. Support the work of CT. Subscribe and get one year free.
The views of the blogger do not necessarily reflect those of Christianity Today.