January 9, 2021
Weekly Meanderings 9 January 2021
Our weekly selection of links across the web.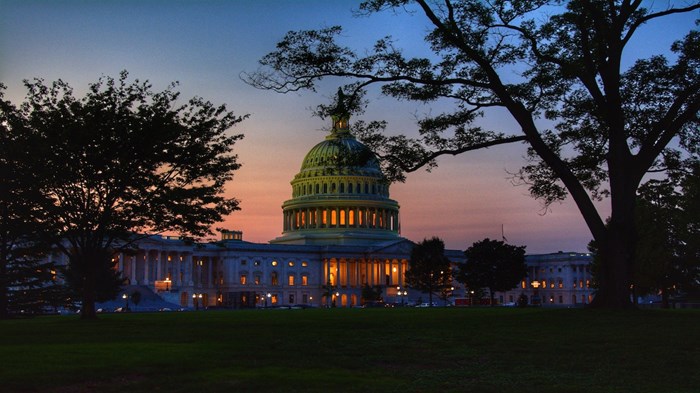 Our first meanderings of the New Year! They come in the wake of a disgusting event in American history. Some on that below.
How about beginning with a feel-good story?!
Wonderful story about Dolores Hart:
EXCLUSIVE:Actress Dolores Hart, who was once hailed as the next Grace Kelly, gave Elvis Presley his first on-screen kiss and worked alongside leading men like Montgomery Clift, Anthony Quinn and Marlon Brando -- just to name a few.

But in 1962 she left Hollywood behind and became a nun.

In 2016, the former star, now known as Mother Dolores Hart, celebrated 50 years of vowed life at the Abbey of Regina Laudis, an enclosed Benedictine monastery and working farm in Bethlehem, Conn. The now-82-year-old previously released a memoir titled "The Ear of the Heart: An Actress' Journey from Hollywood to Holy Vows," where she detailed her surprising journey.

Her story was also the subject of an Oscar-nominated short film on HBO, titled "God Is the Bigger Elvis," released in 2012. Today, Hart receives hundreds of letters from people across the country seeking guidance on having a closer relationship with God.
As you age, protect your brain:
When I finally get on the phone with Sanjay Gupta, M.D., in March, after he has rescheduled three times because he's prepping for CNN's first COVID-19 town hall, he's relieved to be talking about something positive: brain science. "We're seeing evidence that lifestyle changes can significantly improve brain health and even reverse brain disease," he says. "That may not sound that significant, except that we really never thought of the brain that way until recently. We thought of the heart that way, and some other organs, but the brain was always this black box."

The 50-year-old is best known for his CNN gig, but he's also a practicing neurosurgeon at the Emory University School of Medicine, removing tumors and clipping aneurysms inside that black box, often while listening to the Gipsy Kings. In his spare time, he does triathlons (of course) and meditates (duh!), and he's working on his fourth book, Keep Sharp: Build a Better Brain at Any Age, due out early next year. It's an evidence-based exploration of the latest science on brain health and what tactics are working for Dr. Gupta himself.

Here he shares his favorite tips and strategies—basically, what to do with your body, your meals, and your mental energy—for keeping your brain sharp. Here's how to make it happen:
Let's hope this Breathalyzer works:
TERRE HAUTE, Ind. (WTWO/WAWV) — A team of researchers from the Indiana University–Purdue University Indianapolis are developing a breathalyzer that would detect the coronavirus in a matter of seconds.

A team of researchers led by Dr. Mangilal Agarwal, professor of mechanical engineering at IUPUI, are developing a sensor that would be able to identify the COVID-19 scent in breath.

"Breathalyzer is a known technology. Your breath contains a lot of information about your body metabolites and if you can identify a signature that can correlate to particular conditions, you can make a diagnostic test," said Dr. Agarwal.

As part of the research, the team collects breath samples from those diagnosed with COVID-19 on a regular basis.

The team at IUPUI has also been working with the Indiana University School of Medicine and the University of Kentucky.

The breath sensor for this project was originally intended to detect hypoglycemia. Once COVID-19 began spreading around the world, the research team switched their focus to detecting the coronavirus.

The idea of using a breath or scent to detect diseases was inspired by a dog's keen sense of smell.

"In the last 20 years, we've gotten the technology to quantify and understand what smells are associated with which diseases," said Dr. Amanda Siegel, assistant research professor at IUPUI.
A good article about why Alexandria was an intellectual powerhouse:
The foundation of the city of ancient Alexandria was one of Alexander the Great's most enduring legacies. A strategic masterstroke, he placed the city between Lake Mareotis and the Aegean Sea, producing an enormous natural harbor for trade and defense.

Upon his death, Greek Egypt became a wealthy and powerful international player, overseen by his successor Ptolemy I. While the star of Athens was in eclipse, the ancient city of Alexandria rose to become the intellectual capital of the ancient world, unrivaled until the middle ages.

Here are ten reasons ancient Alexandria was the leviathan of learning.
LOWER PAXTON TOWNSHIP, Pa. (WHTM) — Christmas has come and gone, and with it, many trees will soon be tossed to the curb.

This year, Milk and Honey Farms in Lower Paxton Township is accepting donations of Christmas trees that will go towards feeding 30 goats.

The pine needles in the trees give the goats the nutrients they need during the winter months. What the goats don't eat will be recycled — the wood will be donated as firewood to those in need and the rest of the tree will be chipped and used in the fields.

Timothy Wallace, who works at the farm, says "We could definitely use it out here, be recycled and so rather than just throwing your tree away, just swing by, drop it off and you can just drop it off in the driveway or just throw it over the fence. The goats will get to it, I guarantee it."

The location of the farm is 1850 Parkway W, Harrisburg, PA 17112. You can drop off your tree between 9 a.m. and dusk local time.
(NEXSTAR) — Is the Earth spinning faster? Scientists think so.

They believe each day is a smidge shorter than 24 hours because the planet is rotating faster than it has in 50 years, according to the Daily Mail.

Since last year, a full day has been taking less than the normal 24 hours. July 19, 2020, was the shortest day since scientists began keeping records in the 1960s — 1.4602 milliseconds shorter than the full 24 hours.

That's a retreat from previous records showing that for decades, the Earth took slightly longer than 24 hours to complete a rotation.

The International Earth Rotation and Reference Systems Service (IERS) announced in July of last year that no "leap second" would be added to the world's official timekeeping in December 2020.

Like leap years, leap seconds are time adjustments. Timekeepers at the Paris-based IERS have added leap seconds to 27 days since the 1970s, with the most recent on Dec. 31, 2016. They keep atomic time in line with solar time, thereby keeping satellites and communications equipment in sync, according to the Daily Mail.
Wow.
While COVID-19 has killed 1 out of every 800 African Americans, a toll that overwhelms the imagination, even more stunning is the deadly efficiency with which it has targeted young Black men like Bates. One study using data through July found that Black people ages 35 to 44 were dying at nine times the rate of white people the same age, though the gap slightly narrowed later in the year. And in an analysis for ProPublica this summer using the only reliable data at the time accounting for age, race and gender, from Michigan and Georgia, Harvard researcher Tamara Rushovich found that the disparity was greatest in Black men. It was a phenomenon Enrique Neblett Jr. noticed when he kept seeing online memorials for men his age. "I'll be 45 this year," said the University of Michigan professor, who studies racism and health. "I wasn't seeing 60- and 70-year-old men. We absolutely need to be asking what is going on here?"

To help illuminate this gap in knowledge and gain a deeper understanding of why America has lost so many young Black men to COVID-19, ProPublica spent months gathering their stories, starting with hundreds of news articles, obituaries and medical examiners' reports, then interviewing the relatives and friends of nearly two dozen men, along with researchers who specialize in Black men's health. Our efforts led us to a little-known body of research that takes its name from one of the most enduring symbols of Black American resilience.
"Christian" nationalism and the vaccine:
By Andrew L. Whitehead, co-author of "Taking America Back for God: Christian Nationalism in the United States" and Samuel L. Perry, co-author of "Taking America Back for God: Christian Nationalism in the United States"

Despite the magnitude of the coronavirus pandemic in the U.S., where over 340,000 people have already died, recent news about the effectiveness of vaccines has provided some hope this holiday season. Videos of the first Americans receiving the vaccine were cause for celebration.

A consistent narrative among many political leaders who delayed an aggressive response to the virus, including President Donald Trump, is the expectation that Covid-19 vaccines will speed the return to life as we used to know it. Yet, epidemiologists and public health experts say vital herd immunity will be harder to achieve if a sizable number of Americans resist vaccination.

Americans have found all sorts of reasons to be suspicious of vaccines. One community that appears disproportionately opposed is Christian nationalists. In fact, we find in a new study that Americans who strongly embrace Christian nationalism — close to a quarter of the population — are much more likely to question the safety of vaccines and to be misinformed about them (e.g., believing that vaccines cause autism or don't work or that those who administer them are dishonest). If enough of these Americans resist a Covid-19 vaccine based on suspicions rooted in misinformation, the results would be disastrous for achieving herd immunity and reducing the spread of the virus.
What bothered me about this article most is the use of Jesus for such hideous ideologies and what also irritated me is that the term evangelical is nearly identical to the ruling leaders of the Southern Baptist Convention, though it begins with Eric Metaxas:
In the crowd of insurrectionists who seized the U.S. Capitol on Wednesday, Christian imagery was rife. Alongside Confederate flags and white supremacist symbols, protesters shouldered crosses, waved "Jesus Saves" signs, and hung oversized "Jesus 2020" banners. One rioter who made it inside the building carried a "Christian flag." Outside, on the National Mall, people chanted, "Christ is king." As the reporter Jack Jenkins noted, some in the crowd referred to the neo-fascist Proud Boys as "God's warriors."

There was no denying the religious right's role in Wednesday's events. In the aftermath, many evangelical leaders condemned the violence—rarely to a warm reception. Prominent Donald Trump supporters who offered stronger denunciations of the events were met with accusations of "too little, too late" from liberals and charges of abandoning their president and their principles from conservatives. And not all leaders took that tack: A smaller number of religious leaders grasped for conspiracy theories

There are a number of ride-or-die Trump supporters among prominent evangelicals. Eric Metaxas, an author who has caused soul-searching among some evangelicals because of his vociferous support for Trump's election fraud claims, was eager to pin the blame on antifa. He later insisted that the day's violent events made no difference—that even still, "we must do all we can to expose" the fraudulence of the election.

He was not alone among evangelical public figures. The televangelist Mark Burns called the assertion that Trump supporters were responsible a "lie from the gates of hell." And while the evangelist Franklin Graham warned that "our country is in trouble" and called for Christians to pray for Joe Biden and Kamala Harris, he also speculated that the people "who broke the windows" were "most likely" antifa. "To tell people to go home, it's not for me to decide that," he said.

But most Christian leaders in prominent or formal positions of power either stayed quiet or spoke out against the violence—and a couple even came close to disavowing Trumpism itself. Southern Baptist Convention president J.D. Greear on Twitter asked the president to "condemn this mob" and called the peaceful transition of power "part of honoring and submitting to God's ordained leaders whether they were our choice or not."
Jesus Creed is a part of CT's Blog Forum. Support the work of CT. Subscribe and get one year free.
The views of the blogger do not necessarily reflect those of Christianity Today.