January 13, 2021
Wisdom during the Pandemic
Gratitude for science's many hard workers in a world of ingratitude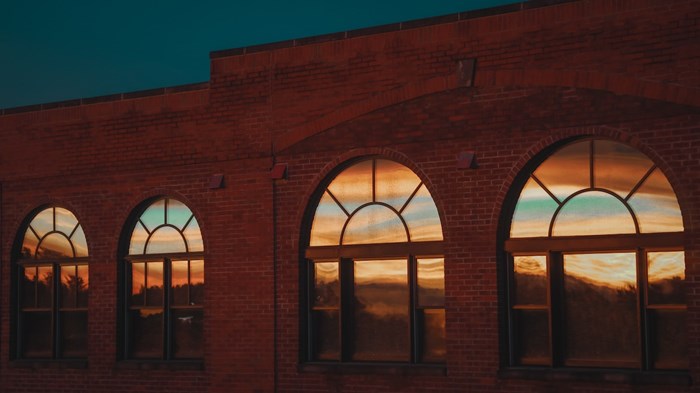 By Patrick Mitchel
2021 looks like a pretty dark year ahead Pandemic wise. It sure is beginning that way.
Just for the record…. In Ireland record levels of new cases of Covid-19 continue to rise. Only people with symptoms are being tested, not close contacts due to limitations in testing capacity. Testing centres are working expanded hours at full capacity. ICUs expect the peak in the next few weeks to be higher than back in March/April 2020. The new variant may increase the surge and perhaps the current Level 5 lockdown will not be enough to stop cases rising.
The vaccines are coming, but it is going to be a long road back to anything like 'normal' – and I suspect a longer road than we're hoping.
And if you live in Northern Ireland, most of Britain, Europe or the USA, it is worse still.
So what's the point in recapping this tale of woe that we are all too familiar with? Well, I want to think a little about gratitude.
GRATITUDE
'Thankfulness' or 'appreciation' are probably the closest words to gratitude.
I'm not thinking about 'counting our blessings' – although that can be a very good thing to do.
Nor I am thinking of all the 'good' spin-offs from the Pandemic – like time with family, time to read, enjoy nature, learn a new skill and the like. Seems to me those spin-offs are mostly for the privileged who have kept jobs, have financial security and have a nice home & garden and such like and haven't been too effected at all, except having holiday plans disrupted and having to work from home.
I'm thinking of a more specific sort of gratitude – gratitude for science.
Now science is a pretty broad term. To be specific I mean by it the discipline of scientific enquiry that has the knowledge, self-critical rigour, professionalism, expertise and sheer determination and hard work to research, devise, create, test, mass produce and distribute a vaccine in a matter of months.
I am only dimly aware of what that has meant in practice. I'm also aware that there big questions within science about the desperate rush to vaccination – dubious claims, wasted money, duplication of research and entire areas of science being 'Covidised'.
So this isn't a naive paean to saintly scientists. But from hearing and reading the stories, 'science' here means real people working 90 hour weeks for months to do something unprecedented in the history of medical research. And that work has global beneficial implications.
It's a story that I hope will be told and celebrated because it makes a post-Pandemic world imaginable.
I'm also grateful for the doctors, nurses and volunteers working hard to get that vaccine out to the general population. I'm grateful for the institutional and political structures that makes all of this possible.
But that remarkable achievement has got pretty lost in all the in-fighting, arguments, politics and differences of opinion about the right strategy for the roll-out of the vaccines.
We hear about little else except administrative failures in get started early enough (eg The Netherlands), decisions to delay the second jab so as to give more people the first jab (UK), the failure to vaccinate health-care workers fast enough, arguments over who should be eligible for vaccination, scepticism over the efficacy of vaccines, anger at the anti-vaxxers, the failure of capacity to deliver vaccines to the right places, suspicion over deals done by governments with the drug companies … and very legitimate concerns about the inequality of access to the vaccine between rich and poor countries globally.
In all the noise, there is precious little gratitude about.
Which leads me to ingratitude.
INGRATITUDE
The Pandemic has only highlighted the fact that ingratitude is an intrinsic characteristic of modern life in the West.
In the secular disenchantment of the West, all we have left is ourselves. And when life goes wrong there has to be someone to blame. And there is a lot of blame about.
Since this is a theology blog, let's think about ingratitude as a spiritual issue. Why? Well because it goes to the heart of character and virtue.
And I'll go as far to say that ingratitude is antithetical to Christian faith.
Ingratitude flows from a sense of entitlement – I have a right to what I am due.
Ingratitude is a symptom of judgmentalism – I am not getting good enough service. Others don't live up to my standards.
Ingratitude is a form of selfishness – I am obsessed about my own rights, my own needs, my own opinions to a degree that I don't appreciate or even see the work and good intentions of others.
Ingratitude is a close cousin of cynicism – I choose to focus on and complain about 'the bad': the perceived failures of others.
Entitlement, judgmentalism, selfishness and cynicism aren't a very attractive quartet of anti-virtues are they?
I don't know about you but I confess that I can all too easily lapse into a 'glass half-empty' pessimism that sees only what is wrong and not what is right and good. So I need regular reminders to practice the virtue of gratitude!
THE PRACTICE OF GRATITUDE
Gratitude affirms that there is goodness in the world and actively appreciates its presence.
Gratitude is hopeful. It sees evidence that the world can be a better place.
Gratitude is thankful: it recognises that I am a recipient of undeserved benefits and goods. Being loved by others is the greatest gift of all.
Gratitude is other-orientated: is recognises others and the good they do. It affirms and encourages others. It deepens relationship.
Gratitude fosters community and acknowledges that 'I' only flourish in relationship with others (which brings us back to the vaccine as a fantastic corporate scientific enterprise that benefits all of us)
This is why gratitude is a profoundly Christian virtue.
For, fundamentally, a Christian is simply someone who has received an undeserved gift.
Every Christian – regardless of money, intelligence, possessions, achievements, social standing, gender, or skin colour – are recipients of God's grace in Jesus Christ. And that grace leads to being adopted, forgiven, restored, empowered, and reconciled to God and to one another to be people of hope in the world.
That's a lot to be thankful for.
So for 2021, why not set about practicing the virtue of gratitude?
– Look for good in the world and in others
– Focus on reasons for hope
– List things to be thankful for
– Encourage others, say thanks
– Appreciate that your life only flourishes in relationship with others
Jesus Creed is a part of CT's Blog Forum. Support the work of CT. Subscribe and get one year free.
The views of the blogger do not necessarily reflect those of Christianity Today.