June 23, 2021
Pastoring in a Crisis
Our series on pastoring during a pandemic crisis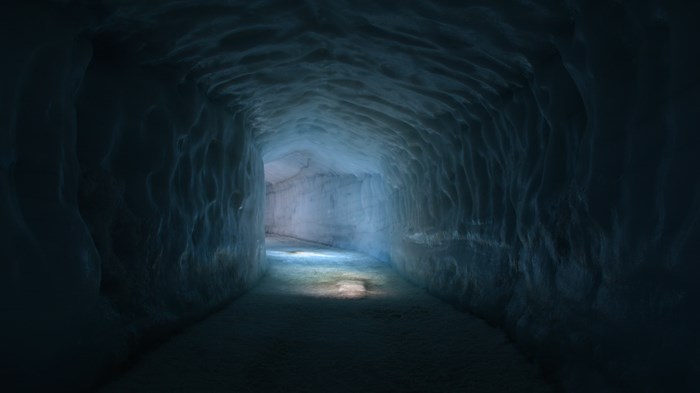 Pastoring in the Pandemic
"Pastor, I have the 24th case of COVID-19 in the state of Tennessee."
It was a normal Saturday morning when I heard these words. I sat there stunned, almost speechless. At that point, we knew very little about the disease. I was worried for my friend, and I was worried for our church. The man who called me is a Sunday School teacher and deacon. The previous Sunday he taught class, and had handled our offering plates. Did this mean the whole church was exposed? Do we close public worship down? Does that make me a coward and display a lack of faith?
We made that hard call a week before the shut down to close our worship to in-person worship. Then the next step was how can we worship? That first week was very clumsy. At the time we were worshipping in our Fellowship Hall because of an arson the previous year in our sanctuary. We were two weeks from opening the sanctuary. One of the items we had not unpacked were our cameras. We had no idea if they would still work after the arson. So that first week we set up an iPhone tripod, pointed it at the stage and for the first time in our history, did an online only live service. I preached in a t-shirt because most of our people would be in t-shirts at home! At that point I did not know what a Zoom was, how long this would last, or how we could best be the church. Looking back on early pandemic letters I wrote to the church I used the word unprecedented every other paragraph.
Except pandemics are not unprecedented. I picked up The Great Influenza about the 1918 Spanish Flu (which was actually traced back to Kansas). There I read that the country debated about quarantines, mask wearing, and the government (a liberal one at the time) did not tell people the whole truth about pandemic. The world was in the midst of the Great War and I imagine trying to pastor during that anxious season was difficult. Many churches began investing more in radio technology then.
My curiosity went back further. Martin Luther, the great reformer, lived during one of the deadliest pandemics the world had ever seen. He wrote extensively about his experience. This particular paragraph stood out to me,
"Very well, by God's decree the enemy has sent us poison and deadly offal.Therefore I shall ask God mercifully to protect us. Then I shall fumigate, help purify the air, administer medicine, and take it. I shall avoid places and persons where my presence is not needed in order not to become contaminated and thus perchance infect and pollute others, and so cause their death as a result of my negligence. If God should wish to take me, he will surely find me and I have done what he has expected of me and so I am not responsible for either my own death or the death of others. If my neighbor needs me, however, I shall not avoid place or person but will go freely, as stated above. See, this is such a God-fearing faith because it is neither brash nor foolhardy and does not tempt God."[1]
Going back even further, Rodney Stark in the Rise of Christianity points out that what separated Christians from the Roman elite was their willingness to stay and take care of the sick during the pandemics. Bishop Dionysus of Alexandria in his correspondence with Eusebius wrote,
Most of our brother-Christians showed unbounded love and loyalty, never sparing themselves and thinking only of one another. Heedless of the danger, they took charge of the sick, attending to their every need and ministering to them in Christ, and with them departed this life serenely happy; for they were infected by others with the disease, drawing on themselves the sickness of their neighbors and cheerfully accepting their pains.[2]
Going back even further we find a life-threatening event in Acts 11. There a prophet named Agabus shows up in Antioch and predicts there would be a famine throughout the Roman world. This happened in 40-41 CE. The response of the church was not to protect themselves. Rather it was to find out who was most vulnerable, and make sure they were taken care of.
Armed with these biblical and historic examples of how churches respond, I met with our church leadership. We came up with three questions which would guide us as we worked through the pandemic : How do we worship? How do we stay connected? Who do we serve?
How do we worship? We knew the iPhone tripod setup was not sustainable. Gratefully, when we unpacked our cameras, we discovered that one still worked. Not only that, God in the past year placed a young woman in our church whose job is a videographer for a YouTube influencer. She literally gets millions of views on her videos every week. She brought a professionalism through graphic placement, timing with words, and other camera tricks that I could not have done. She made a suggestion to move me up to the balcony rather than the pulpit to make it seem like I was talking to you in your living room. We eventually found a rhythm by prerecording on Saturdays (sometimes earlier), and premiering the worship service on Sundays. Later in the fall, we went back live because our people wanted some more live interaction with us. Our people tuned in and interacted well with us. One of our highlights was Christmas Eve service. Our staff put together a Christmas package with a candle, a hand-written card, and the Lord's Supper. People came to pick these up at the church, and we prayed for each one of them as they passed through the car line. We learned the skills of online worship which will carry us into other online adventures in the future.
How do we stay connected? This was perhaps our biggest challenge. We enlisted the deacons and started a deacon family ministry. Each deacon was assigned at least five people to call once a week. We heard about several needs, hospitalizations, and friendships formed through this deacon ministry. I committed to calling each person on our church membership to check on them and pray for them. Doing so took several weeks. We bought a Zoom account for the church which was shared with Sunday School classes. A couple of classes have chosen to remain on Zoom and do different times than our normal Sunday School hour due to life circumstances. I started a Wednesday night book study on Zoom which has 25 participants. We walked through James Bryan Smith's Good and Beautiful series. It was life-transforming for several of our people. That Zoom a book study is still continuing and is my favorite church hour of the week. We know that Zoom is not a sustainable community building ministry, but it helped us make it through and we are grateful. It also made me realize how important coffee hours and mealtimes are for churches. Often, these are the first to go when budgets are tight. Yet these should not be extra, but rather a main part of the ministry strategy.
Who do we serve? Our church is in a neighborhood. Our next door neighbor is the local elementary school. The principal and I are good friends. When this started he was overwhelmed trying to figure out how he could best serve his students and teachers. So we started meeting for coffee (socially distanced of course) and prayed for one another. One day I asked him, how could we serve? He told me he stays up at night worrying about the kids who do not have enough food in the house. I told him if he got us a list of people, we could probably help. So he pulled together a list of 30 families. At the time our support staff was at home, so we tasked them with putting together a food package that would last 5-6 weeks or so. We had at the time about $10,000 in an account to help with this. Our people would then come by and pick up the food to deliver to the families. We did it again. And again. And Again. Word got out and families would contact us. Our leadership got together and decided we would provide Christmas for these families. We ended up providing Christmas presents and Christmas dinner for 50 families. Then we were given a stimulus package through the Federal Government. Several of our people did not need it. So we decided to expand our food ministry. We provided food for 110 families. I do not know if this is a season, or if we are forever in the food distribution service. What I do know was that I was worried we would spend all the money in that account. As of the end of this month we have $14,000 in that account.
Two more questions guided me personally during the pandemic. The first is when all this is a story five years from now, what story do I want to tell? The other question is what does God want? Living and pastoring by the Spirit requires a curiosity, especially in a pandemic. We did not get everything right. I'm reminded of George Hebert's poem, "The Window." Herbert writes in the first stanza, "Lord, how can man preach thy eternal word? He is a brittle crazy glass. Yet in thy temple thou dost him afford this glorious and transcendent place, to be a window, through thy Grace." There are many times in these past 15 months I have felt like that brittle crazy glass. Pastoring is hard, and when you add the pandemic the stress goes nowhere but up. At the same time, pastoring is a privilege through God's grace. Somehow this brittle glass got to be a window of God's grace.
Dr. Ray P. Miller is Pastor of Crievewood Baptist Church in Nashville, Tennessee. He earned a Doctor of Ministry in New Testament Context from Northern Seminary in 2018, and blogs regularly at Ordinary Shepherd. He and his wife, Sarah, are parents to 6 girls.
[1] Martin Luther, Luther's Works, 43:131-132.
[2] Eusebius, History of the Church, 7:22.
Jesus Creed is a part of CT's Blog Forum. Support the work of CT. Subscribe and get one year free.
The views of the blogger do not necessarily reflect those of Christianity Today.