June 12, 2021
Weekly Meanderings, 12 June 2021
Our weekly selection of links across the web.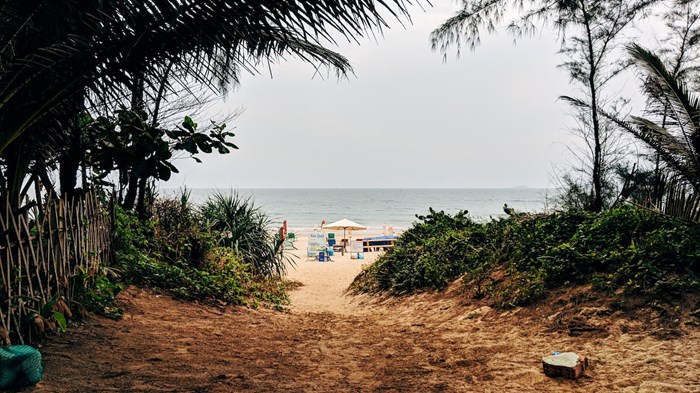 A big day for us: Graduation at Northern Seminary.
(Reuters) — Some might cringe, but at one Maryland chocolate shop, 17-year-old insects are flying off the shelves.

Sarah Dwyer, of Chouquette Chocolates in Bethseda, started coating cicadas in chocolate and selling them when the periodical Brood X emerged this spring for the first time since 2004.

Now her chocolate shop has a ten-day backlog for cicada orders. They are delicious, she says.

"When you combine the chocolate, the cinnamon, and the nuttiness of the bugs, it really gives you that holiday feeling of when you're walking around a big city and they're roasting nuts on the sidewalk, that cinnamon smell, it's really what it tastes like," Dwyer said.

Dwyer and her employees gather the cicadas from a copse of trees behind their chocolaterie. The bugs are so numerous, they land right on the employees. The cicadas are then put in a paper bag and placed in the freezer, where the cold temperature puts them to sleep before they die. She then boils the cicadas to clean them, and crisps them in an air fryer.
As Francis Collins, the director of the National Institutes of Health, recounted the moment, his eyes welled with tears.

A few months before, he and his colleague Anthony Fauci had confided in each other their hopes for a COVID-19 vaccine. The FDA had set the threshold for approval at 50 percent efficacy, roughly what the flu vaccine achieves each year. They would have been quite happy to hit 70 percent.

Then, on December 9, 2020, Collins received a phone call reporting the first results of the Pfizer vaccine trials. "It was breathtaking," he told me in a recent interview. "It was just so far beyond what Tony and I had dreamed the answer might be." The efficacy for the Pfizer vaccine was 95 percent.

"I will admit, I cried," he said. "A lot of prayer had gone into that." A week later, Collins received the early results from Moderna, whose vaccine roughly matched the efficacy rate of Pfizer's. It was a medical miracle.

Peter Wehner: NIH director: 'We're on an exponential curve'

Collins called the development of the vaccines "one of the most dramatic examples of scientific advancement, especially in the face of a worldwide crisis, that we have had the chance to witness."

"I've been part of other scientific advances that were highly significant, like the Human Genome Project," he added, "but nobody was going to live or die if we ended up being a couple years late. We weren't, happily—we were a couple years early. But this one was so different."
Not tov: pesticides harming out soils.
Scoop up a shovelful of healthy soil, and you'll likely be holding more living organisms than there are people on the planet Earth.

Like citizens of an underground city that never sleeps, tens of thousands of subterranean species of invertebrates, nematodes, bacteria and fungi are constantly filtering our water, recycling nutrients and helping to regulate the earth's temperature.

But beneath fields covered in tightly knit rows of corn, soybeans, wheat and other monoculture crops, a toxic soup of insecticides, herbicides and fungicides is wreaking havoc, according to our newly published analysis in the journal Frontiers in Environmental Science.

The study, the most comprehensive review ever conducted on how pesticides affect soil health, should trigger immediate and substantive changes in how regulatory agencies like the EPA assess the risks posed by the nearly 850 pesticide ingredients approved for use in the U.S.

Currently, regulators completely ignore pesticides' harm to earthworms, springtails, beetles and thousands of other subterranean species.

Our study leaves no doubt that must change.

For our analysis, conducted by researchers at the Center for Biological Diversity, Friends of the Earth and the University of Maryland, we looked at nearly 400 published studies that together conducted over 2,800 experiments on how pesticides affect soil organisms. Our review encompassed 275 unique species or types of soil organisms and 284 different pesticides or pesticide mixtures.

In just over 70 percent of those experiments, pesticides were found to harm organisms that are critical to maintaining healthy soils—harms that currently are never considered in the EPA's safety reviews.
Loose peacocks: (Flannery would be concerned)
PASADENA, Calif. -- A problem that's gotten even bigger during the pandemic is the number of peacocks and peahens roaming around the San Gabriel Valley in California.

They may look pretty, but they make a lot of noise.

"It sounds like babies being tortured and with a close-up microphone. It's very... shocking," said Chapman Woods resident Kathleen Tuttle.

"There's no way you can sleep through it, and it's extremely distracting," said Tuttle.

Somewhere between 50 to 100 peacocks and their mating calls live in a Chapman Woods neighborhood. Neighbors say peacocks have lived in the area for more than 100 years and were originally brought to the community to liven it up in the 1920s. However, the colorful birds have become a nuisance to neighbors.

"There's too many of them, and they leave a mess," said Chapman Woods resident Mary Bassel. "And I watch them, so far my car hasn't gotten hit, but I watch them pecking at people's cars and so they create havoc in their midst, but they are beautiful."

Some neighbors have taken to feeding the birds, something a wildlife specialist says makes the peafowl dependent on the food source, and the birth numbers actually increase as compared to if they were left in the wild.
Jumping worms, what's the world coming to!
NASHVILLE, Tenn. (WKRN) — Jumping worms are wiggling through several states, including Tennessee. The invasive species isn't like your typical earthworm.

NewsNation affiliate WKRN spoke with Frank Hale, Professor of Horticultural Crops Entomology with the University of Tennessee about these jumping worms.

He said there's a telltale way to spot these worms.

"They have a band around them. It sort of looks like a rubber band, if you've seen them. That area is more of a whitish coloration than a typical earthworm," said Hale.

Jumping worms do not originate from the United States.

"They are from Asia. So, they are often called Asian jumping worms or jumping worms because they wiggle a lot. Not all of the species will do that, but they are pretty large worms, and they wiggle quite a bit," explained Hale.
Piping Plovers on the move, perhaps Illinois taxes are too high for them too:
CHICAGO (WLS) -- Monty and Rose, Chicago's Great Lakes piping plovers, are going to be "grandplovers," according to an organization that helps monitor the rare birds.

One of the three piping plovers fledged by the couple in 2020 has been sighted in Ohio, near Toledo, bird experts say.

The young piping plover, known as Nish, has apparently taken a liking to one of two Pennsylvania female piping plovers that has also been in the area. The new couple has been courting and mating this spring, and as of May 31, have a nest with one egg.

The good news comes on the heels of a heartbreaking loss after a skunk raided Monty and Rose's nest on Chicago's Montrose Beach this week. The Chicago Park District announced last month that three eggs had appeared in the birds' breeding grounds.

A large area of the beach at Maumee Bay State Park in Ohio has been cordoned off and an enclosure has been placed over the nest, which has been described as very similar to Montrose Beach.

Nish and his new partner's nest is Ohio's first piping plover nest in 83 years, according to experts, who call this a huge win for the Great Lakes Piping Plover Recovery Program.
FAYETTEVILLE, ARKANSAS– As Arkansas closed out a 6-2 win over second seeded Nebraska on Monday night, it put an end to one of the coolest and most electric regionals of the NCAA Baseball tournament opening weekend. Although Arkansas won the regional, the real winners of the weekend, boarded a plane home on Monday morning. The NJIT Highlanders qualified for their first ever NCAA Baseball tournament by winning the America East regular season title, their reward, was a trip to Baum-Walker Stadium to face the #1 overall seed and SEC Champion Arkansas. Baum-Walker is regarded as one of the best stadiums in the country and is one of the loudest and most electric atmospheres in all of college sports, with the vaunted "Hog Pen" beyond the left field wall.

The Highlanders knew the atmosphere they were going into, and actually held their own for most of Friday afternoons opening game against Arkansas. After jumping out to a 3-2 lead through 3 innings the wheels fell off in the 4th inning when Arkansas was able to plate 7 runs, to take a 9-3 lead. Many teams could have just rolled over and packed it in, but the Highlanders stayed in the game, plating 5 runs in the final 3 innings of the game. Although they would go on to lose the game, they had won over the hearts of the Arkansas fans.

Anyone who follows SEC baseball knows that Arkansas fans can be some of the most rabid ruthless fans in the country. What some people may not have known is that Arkansas fans are some of the most hospitable fans as well. This would become evident as the weekend went on. As the Highlanders took the field Saturday against Northeastern, over 1300 miles from their Newark, New Jersey campus, they had a home game, not only just a home game, but they had an entire SEC stadium cheering for them. The Arkansas faithful had adopted the Highlanders as their own. If you were walking by the stadium without any idea, you would have assumed it was an Arkansas home game.
I hope you saw this by Mike Bird on the connection of inerrancy and complemerntarianism in The Danvers Statement.
But let me ask you this:

Can you make a biblical case for complementarianism apart from the American culture wars? Is your complementarianism with all its lists of dos and don'ts comprehensible in a rural village in Mongolia or in the slums of Nairobi? Could complementarianism be better served by looking more closely at John Chrysostom and Gregory the Great than Rush Limbaugh and James Dobson when it comes to thinking about marriage, women, and ministry? Test your views against church history and look around at the global church.

Could you consider that maybe, just maybe, the version of complementarianism you've been immersed in your whole life has more to do with American frontier history, more Teddy Roosevelt than St. Paul, based on Hollywood tropes of masculinity, driven by Baby Boomer male egos, dependent upon your economic location, or a fear that the world you know is fading away, than it does on the Bible? (HT: Kristin du Mez).

Can you unhitch complementarianism from its attempt to conflate itself with biblical inerrancy and authority? We might disagree over Gal 3.28 and 1 Tim 2.12, but it doesn't mean either of us is trying to undermine biblical authority. Nor does it mean you are trying to turn America into a patriarchal prison (i.e., Gilead) or I'm trying to turn America into a feminist Marxist gender-neutral dystopia (i.e., Canada).

If complementarianism is twistable into a justification for domestic violence and a rationale for covering up sexual abuse, how do you make complementarianism less twistable?
That's what we need – Crocs stiettos.
(NewsNation Now) — Luxury fashion brand Balenciaga unveiled its vision of the next big thing in post-pandemic fashion: Crocs stilettos and knee-high boots.

The latest designs by Demna Gvasalia debuted on Sunday as part of Balenciaga's spring 2022 collection, but there's no word on how much they'll cost yet.

"Balenciaga's Spring 22 presentation considers our shifting senses of reality through the lens of technology. We see our world through a filter—perfected, polished, conformed, photoshopped," Balenciaga said in a description of the collection.

Crocs pumps, boots and platformed pool slides are part of the second collaboration between the two brands. The last time Balenciaga and Crocs paired up they unveiled platform shoes which cost $850 and sold out almost instantly.
Jesus Creed is a part of CT's Blog Forum. Support the work of CT. Subscribe and get one year free.
The views of the blogger do not necessarily reflect those of Christianity Today.