March 13, 2021
Weekly Meanderings, 13 March 2021
Our weekly selection of links across the web.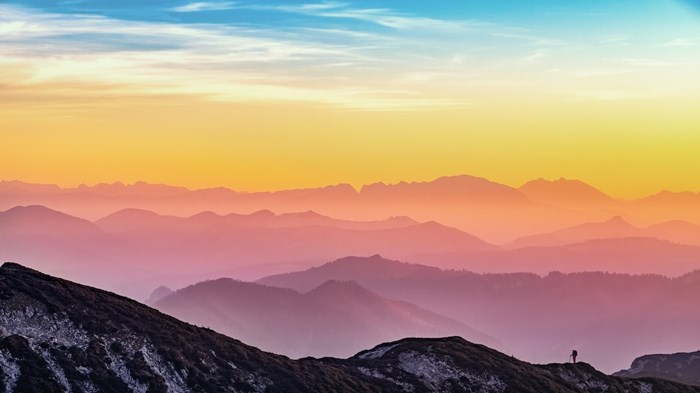 Good morning!
Roger Olson congratulates Beth Moore and so do we:
According to new reports evangelical evangelist, teacher, author and lay theologian Beth Moore, one of the most successful and widely influential Christian women in America, has finally, publicly broken ties with the Southern Baptist Convention (SBC). This was probably an agonizing decision for her, but I applaud her for making it. The SBC has many problems and among them is a certain (ahem) inhospitality toward female speakers—unless they totally toe the line with regard to the SBC's complementarian stance. Finally Moore became so uncomfortable with that stance and its affects on herself and women in general that she broke off her relationship with America's largest Protestant denomination and its publishing arm Lifeway.

In spite of what I am told my Wikipedia articles says, I have never been a Southern Baptist and I am proud of that. I boast of it to my students—many of who grew up in SBC churches. People wrongly assume that the institution where I have taught theology for twenty-two years is SBC-related; it isn't. It is the world's largest Baptist institution of higher education, but it broke ties with the SBC years ago and is now fraternally related to the Baptist General Convention of Texas (BGCT) which has about five thousand churches in several states and is an independent, free-standing denomination not related to the SBC. …

I am proud to say I have never been a Southern Baptist. And when I search for a new church to attend after retirement, after I move to a major American metropolitan area, I do not even consider one of the many SBC churches there.

So to Beth Moore I say "Congratulations!" and "Welcome" to the non-SBC evangelical world. You are better off without the SBC.
It's a ticket to freedom.

The COVID vaccine card is the precious paper commodity worth protecting.

They're making the rounds on social media. Some are framing them as memorabilia and others keeping them close in their wallet. The card will help us travel and see loved ones again. That's why keeping it safe and backing it up is critical.

Don't be fooled by its humble appearance. It may seem antiquated but a paper trail is standard when it comes to documenting vaccinations.

Dr Rahul Khare works at Innovative Express Care and said the card is "just as important as a passport your actual physical passport."
My son and a former chicago Cubs colleague have started a writing project on international baseball projects. Check out a report they did on Yoelqui Cespedes, a recent White Sox sign. Baseball fans might recognize that last name.
(NEXSTAR) – Kansas City Chiefs offensive coordinator Eric Bieniemy revealed that he spent the 2020 NFL season living in a hotel – all to protect his son from COVID-19.

Bieniemy, 51, told Sports Illustrated he made the sacrifice privately, doing everything he could to keep his 26-year-old son Eric Bieniemy III, who has cerebral palsy and respiratory issues, safe from the virus.

Bieniemy said he started living in the hotel July 23 and stayed there through the Super Bowl. He said he would come home on Fridays, but would wear two masks, maintain a safe distance and spend the night in the basement.

"It's been a challenge," Bieniemy said of his time away from wife Mia and their two sons.

He hadn't previously spoken about the lengths he went to keep from inadvertently passing the coronavirus to his family before sitting down with SI's Jenny Vrentas.

Bieniemy, a former NFL running back, played for the San Diego Chargers, Cincinnati Bengals and Philadelphia Eagles between 1991 and 1999.
ADA, Okla. (KFOR) — An Oklahoma church has purchased and forgiven millions of dollars in medical debt owed by Oklahoma residents.

Recently, Ada First United Methodist Church partnered with RIP Medical Debt to purchase and forgive $3.8 million in medical debt.

The debt was owed by 1,327 residents in Coal, Garvin, Hughes, Pontotoc and Seminole counties.

"The global pandemic certainly required us to adjust our initial goal," stated senior pastor Brian Matthews. "But even with that adjustment, we were able to forgive over $1 million more than we hoped. With RIP's expertise, we were able to forgive roughly $380 in medical debt for every $1 donated."

Medical debt is the main cause of bankruptcy in the United States, particularly in the midst of a global pandemic.
LOS ANGELES (AP) — Amy Skinner took notice when brightly colored structures started taking shape earlier this year on a drab patch of asphalt across from a Los Angeles park where she occasionally slept outdoors.

Skinner, who's been homeless for three years, watched as workers built a fence with a security gate and transformed the city-owned property into LA's first tiny home village offering interim housing and services for people who lack shelter.

Then in early February, Skinner was handed the keys to one of the 39 prefab units at the one-acre plot in a North Hollywood neighborhood. She and her partner, John Golka, moved into the 64-square-foot (6-square-meter) space with their little dog, Smalls.

It's cramped but comfortable inside their temporary home — with four windows, two beds, shelving and an A/C unit. The inscription on the welcome mat at the front door captures their new mood: "This is our happy place."
JEFFERSON CITY, Mo. (WDAF) — A Missouri man caught a mammoth fish he had never even heard of while angling on the Osage River, according to the Missouri Department of Conservation.

Jesse Hughes, of Bonnots Mill, Missouri, was fishing for catfish on March 4 when he felt something huge on the line.

"We hooked into it and knew it was something big, but I originally thought it was a catfish," Hughes told the MDC. "It was the first I'd heard of a black carp."
CHICAGO (NewsNation Now) — A golden retriever in Illinois suits up in personal protective equipment (PPE) to help his owner, who's a neuroscientist.

Sampson is a service dog to Joey Ramp, who works at the University of Illinois.

He has to wear the PPE in the lab, just like his owner, complete with a lab coat.

Sampson is the first canine ever to be granted access to the university's chemistry lab.
(NEXSTAR) – A Baltimore property that recently hit the market is like a time machine to the 1940s, with a mint green exterior, hot pink door and wacky checkered-floor kitchen to match.

You won't find many homes like 2105 Erdman Ave. in Baltimore. The property appears to be straight out of South Beach, Miami, with its Art Deco style and midcentury furniture — some of which will be included in the sale.

The home, which is selling for $239,000, was built in 1947 by Benjamin Eisenberg.

Eisenberg "was a renaissance man of many talents" with an eye for unique architecture and style, according to a "love letter" to the home penned by his granddaughter Beverly Eisenberg.

"In the 1940's Ben and his wife Eunice traveled to Miami Beach in their Lincoln convertible," Eisenberg writes. "There he received inspiration for the late Art Deco design of their home at 2105 Erdman Avenue. Ben purchased the Erdman Avenue lot for the beautiful views of Lake Montebello and sited the house to take advantage of the views from the living room and master bedroom.
Down under Steven McAlpine, noticing that JKA Smith used the imposssible not to notice term "affirming," responds and in so doing turns Smith's own ideas against him:
And speaking of Confessions, here's mine. I've always struggled to finish a James KA Smith book. Not because they are not brilliant philosophically, culturally and sociologically. They are. But I've struggled to finish them because they are so thin in their practical ecclesiology. The requisite vision of an alternate ethical community that could withstand the howling furies of the cultural Chernobyl overtaking us is simply not strong enough in his books to capture my interest. For all of Smith's observations that we are not heads on a stick, his lack of practical "how do we do this together?" just isn't there.

It's frustrating and more than a little saddening when a scholar you admire, who has intellectual clout, proves not to be the person who would lead you safely across the increasingly dangerous intersections that line the road we walk. And if all this is is the intellectually immoral equivalent of the sexually immoral Christian leader who lets us down, then so be it. But it does feel that non-revisionist orthodoxy needs some heavy hitters who understand the culture enough not to be seduced by it. The young teachers I ran with that rain sodden morning in Adelaide will need all the help they can get going into the next three decades.
Jesus Creed is a part of CT's Blog Forum. Support the work of CT. Subscribe and get one year free.
The views of the blogger do not necessarily reflect those of Christianity Today.