May 26, 2021
From DNA to NDA
Can you separate Ravi Zacharias International Ministries from Ravi Zacharias?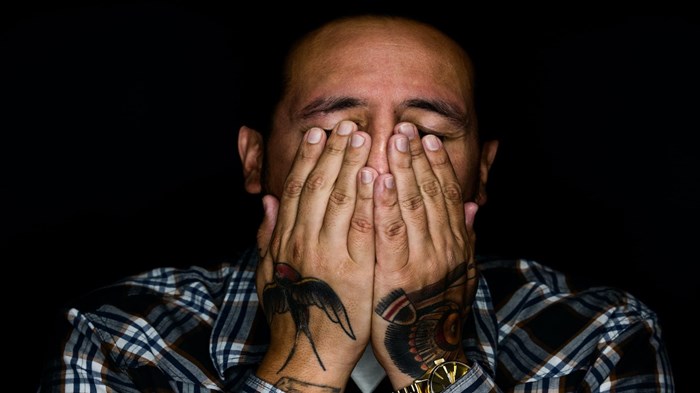 What happened by Ravi Zacharias and what happened at RZIM – the coverups, the exchange of money, the grooming of press releases – illustrated, sadly, all over again toxic cultures in need of tov. If you read A Church called Tov every chapter speaks into the RZIM situation. We are in fact sorry to read the corner has not been turned toward tov at RZIM.
It's exasperating. Now to...
By Carson Weitnauer
May 25, 2021
Carson Weitnauer is an author, speaker, and the founder of Reasons For God. He worked at Ravi Zacharias International Ministries from 2013-2021, serving as U.S. Director and as the Innovation and Ministry Partner Specialist. You can connect with him at Reasons for God.
Ravi Zacharias founded, led, and profoundly shaped the culture of Ravi Zacharias International Ministries for thirty-six years. But for at least the last sixteen years of his life and ministry Ravi also successfully concealed a disturbing pattern of grooming and then abusing vulnerable women. And as Steve Baughman documented, Ravi consistently inflated his credentials and accomplishments without cost. His duplicitous and bullying behavior intensified four years ago, when one of his bravest victims, Lori Anne Thompson, sought to hold him accountable. In response, Ravi filed a Racketeer Influenced and Corrupt Organizations (RICO) lawsuit against Lori Anne and her husband and mounted a vicious smear campaign to portray them as the abusers and himself as the innocent victim. Though Ravi Zacharias is no longer with us, it bears asking: how does his influence live on at his eponymous organization? What grieves my heart is that—even after the devastating report from Miller & Martin was released in February 2021—I continue to observe an ingrained pattern of secrecy, duplicity, the avoidance of accountability, and intense reputation management.
"Ravi's vision and legacy"
On December 11, 2020, ten weeks after both Christianity Today and WORLD published detailed, carefully substantiated stories of Ravi abusing women at day spas that he owned, the legacy of Ravi Zacharias was celebrated at the Atlanta headquarters. At the RZIM All-Staff Christmas Party, a team member shared that he was grateful for "Ravi's vision and legacy," a theme echoed by several staff participating in the event. Perhaps most notable was when Ravi's widow, Margie Zacharias, remarked, "I am forever grateful for the example Ravi set before us and what a man he was, a man after God's own heart, what a man filled with the Spirit of God looks like. I am honored to pledge myself to follow in his footsteps as he followed the Lord..." Rather than anyone challenging these bold statements, the Zacharias family was repeatedly honored at the party. A senior leader led a prayer for them, stating, "With longing in our hearts, we especially lift up the Zacharias family. Lord, we thank you for your extravagant love for them. We thank you Lord for the gift that they are in our lives."
That Christmas party followed an unusual Founders' Weekend, RZIM's annual donor gathering, held six weeks earlier in Orlando in October 2020. During Founders' Weekend, speakers and staff, board members, and donors came together to pay tribute to Ravi and showcase how his "legacy" was being carried forward by the remaining leadership and team. For instance, the digital branding for the fundraising weekend featured a massive, vibrant mural of Ravi's visage. Some staff objected to Ravi being memorialized in this way, especially since the Miller & Martin investigation was ongoing at that time—and there was already decisive, publicly available evidence that Ravi had abused not only Lori Anne Thompson but many other women. Nevertheless, Ravi's example and influence were a key focus throughout Founders' Weekend, with senior leadership making it the centerpiece of their message to supporters. When I asked if the need for impartiality during the investigation meant that we should cease praising Ravi, a senior leader told me that the decision to continue praising Ravi at Founders' Weekend was made because the founders expected to hear these glowing tributes.
In addition, you may recall that at the time of Ravi's memorial service—exactly one year ago this month—the primary message of RZIM was that Ravi Zacharias's greatest legacy was Ravi Zacharias International Ministries.
"Ravi's DNA"
I was recently reminded by a friend and former colleague that it was common to say of RZIM's top speakers – "they have Ravi's DNA." In fact, that was one of the primary filters for selecting the leaders and speakers of RZIM: "Are they like Ravi Zacharias?"
That is why the Zacharias Institute was named after Ravi Zacharias: to remind the team that Ravi was the embodiment of the kind of person who worked at the Institute—and the type of person the Institute hoped to produce through the training and resources, much of which was modeled around Ravi's approach and actions.
At every key juncture in the history of RZIM—even after numerous women came forward to share their stories of abuse at his hands, or his misrepresentations about his academic credentials were exposed—the organization's leaders have intentionally and repeatedly tied together RZIM and Ravi Zacharias.
When things are going well, it is easy to see that the founder of an organization makes a mark on the organization that he or she founded. The founder's story becomes the story of the organization and provides an enduring influence on the organization's identity and purpose.
It is when things go badly that the system attempts to distance themselves from the founder. It's as if they are saying, "We really don't know who this person is. Ravi? Who's that?"
Is RZIM acting like Ravi Zacharias?
So what does this mean for the current organizational crisis? Am I implying that RZIM's board and senior leaders are lying about their credentials and accomplishments? Grooming and abusing women? I certainly hope not—and I have no reason to think they are.
But does it mean that the leaders of Ravi Zacharias International Ministries learned to be like Ravi Zacharias in other ways? Does his legacy live on in the organization he founded and led for over three decades? Yes, sadly I believe this to be the case.
For instance—just like Ravi—the culture of RZIM is still secretive. This is easy to demonstrate: RZIM's board is still anonymous. It is hard to believe a secretive board desires a transparent accounting of the cultural problems at the organization they have personally overseen. And indeed, there is no public commitment that Guidepost Solutions will create a comprehensive final report nor that it will be published. And sadly, there are many other problems.
Are the remaining leaders promising one thing and doing another? On March 10, CEO Sarah Davis explicitly stated, both internally and publicly, that they would not require NDAs for the upcoming reduction in force. Yet when the layoffs began on March 11th, employees were required to sign NDAs to receive severance. Donors gave sacrificially to RZIM so that the truth could be told. But instead, the ministry misused these gifts to buy silence.
And does it mean that, like Ravi Zacharias, RZIM resists accountability?
Yes, indeed. To my knowledge, every senior leader who was part of enabling and concealing Ravi's repeated abuse and misconduct is still employed by the organization. Remember, these senior leaders were all part of the internal Task Force which determined RZIM's response to Lori Anne Thompson. They knew that Ravi paid $250,000 for the Thompsons' NDA in 2017, which knowledgeable insiders have told me was routed through the organization. This makes the ministry terribly complicit in Ravi's abuse of the Thompsons. But these same leaders publicly claimed that no donor funds were used for Ravi's personal RICO lawsuit. And privately, they told the team that no money had changed hands at all. Yet to my knowledge, they have experienced no consequences—within the organization—for this deceit. For a ministry committed to the truth, it is strange that there are so few consequences for saying what is false.
Meanwhile, we've heard no acknowledgment of the courageous whistleblowers—RZIM team members such as Ruth Malhotra, Sam Allberry, Amy Orr-Ewing, Daniel Gilman, Nancy Gifford, Max Baker-Hytch, Rio Summers, and others—who repeatedly raised questions to the leadership and attempted to speak up on behalf of victims. Instead of being celebrated for telling the truth, they were shut down or sidelined, accused of a greater sin: being disloyal.
Repentance or Reputation Management
So we have to ask: Even after the disastrous fall of Ravi Zacharias, why would Ravi Zacharias International Ministries still be committed to secrecy and the avoidance of accountability? My hypothesis is that it is because these are the tools that Ravi used to engage in reputation management.
And here's why this is important: if there is a culture of secrecy, avoiding accountability, and reputation management, RZIM isn't a safe place for survivors or their allies. That's because those toxic cultural dynamics are opposed to truth telling, accountability, and transparency, and those are the necessary cultural values which protect the vulnerable and deter abusers.
RZIM can put a fresh coat of paint on the organization. A new name, new branding, a new website. But those cosmetic changes will not address the toxic culture formed by the board and senior leaders who continue to sit in positions of power at Ravi Zacharias International Ministries. Without repentance, these surface-level changes are just another form of reputation management.
On February 23, RZIM's Vince and Jo Vitale stated, "We serve a God who is infinitely more concerned about the cries of victims than about our reputations, and far more interested in repentant hearts than rebranded ministries." And a few weeks later, on March 10, CEO Sarah Davis stated, "We plan to transition RZIM from its current form of a global speaking team of evangelists and apologists with offices around the world to a grantmaking entity." While these statements sounded hopeful, we now have little reason to believe that RZIM plans to die a righteous death and dissolve the ministry.
A Way Forward
What grieves my heart is that it doesn't have to be this way. Instead of eloquently speaking about repentance, RZIM could simply demonstrate it. When RZIM leadership says it is committed to "Repentance, Restitution, Service, and Learning," it is reasonable for us to ask what this means.
At a minimum, this would look like the organization publishing the names of its board members – and for the board to be composed of new and independent leaders who don't have a motive to hide the dirt in order to protect themselves. As a friend commented, "We can't trust the people who led RZIM into this mess to lead them out of it." That the new board would pledge to publish an independent and thorough report from Guidepost Solutions. That they would release former employees from the NDAs they asked them to sign to receive severance. And they would thoroughly review the use—or abuse—of NDAs, going back for many years. RZIM's leaders should publicly state their opposition to the Zacharias estate maintaining the NDA with the Thompsons, especially since we have reason to believe that the money for Ravi's RICO and that NDA was routed through RZIM. They should honor Ruth Malhotra and other whistleblowers for their courageous attempts to find the truth. And those who were responsible for holding Ravi Zacharias accountable—but instead chose to threaten and bully employees who asked hard questions—should experience the appropriate consequences for those decisions.
When Jesus visited the home of Zacchaeus, this elite, wealthy tax collector did not just talk about the good news. No. Though he had been a bad and dishonest bully, his encounter with Jesus changed him. When he experienced grace, he actually became eager to bankrupt himself in order to make whole those whom he had defrauded. Likewise, if RZIM cannot or will not tell the truth about its sin, and demonstrate through sacrifice their commitment to repentance, then tragically the organization and its senior leaders will no longer demonstrate the transformative power of God's grace.
Ultimately, I want to see Christians demonstrate that their commitment is not to power, to status, or to money, but to Jesus. In particular, my prayer and hope is that the board and senior leaders of Ravi Zacharias International Ministries will stop imitating Ravi so that they can increasingly resemble Christ.
Jesus Creed is a part of CT's Blog Forum. Support the work of CT. Subscribe and get one year free.
The views of the blogger do not necessarily reflect those of Christianity Today.