January 14, 2021
Missional Theology's Big Both-And
Missional theology wants to hold tensions in a balancing act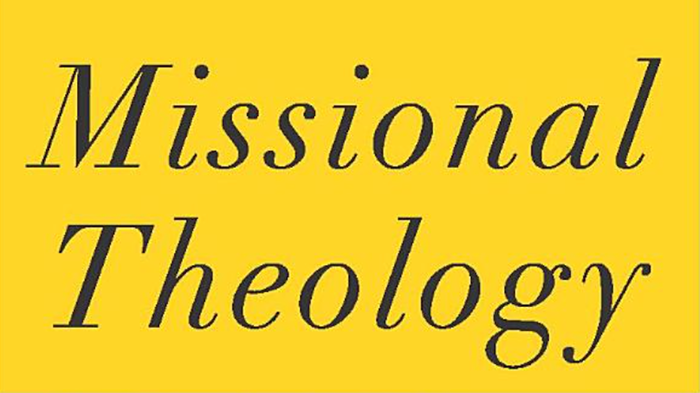 Any reading of missional theology today intensifies the tensions of local context and continuity in the church. It is the genius of missional theology. It is also its problem. Just what one is to believe or even do are not spelled out with concreteness. Why? It can't be done that way. That's what missional theology is about.
There is much emphasis in particularity, or local expression of the gospel and mission. There is also a buy-in on unity and even theological affirmations, but many think unity is strained today and many think any appeal to unity is coercive. There is so much diversity – or Franke's sense of plurality and manifold witness – that one can be forgiven for bypassing any meaningful sense of unity.
One expression John Franke, in his new textbook-ish study Missional Theology: An Introduction, uses captures it all: "interdependent particularity." This appears in his final chapter on missional solidarity.
Franke thinks there's a unity to be found through missional theology, and he calls this missional solidarity. He does not mean "let's all forget theology and do mission together and our unity is our mission."
A definition of this missional solidarity is found in this statement, and then a two-sentence clarification:
One faith is expressed in many voices committed to unity for the sake of the world.

This is God's vision for the world – a peaceful and harmonious community in which everyone has enough and no one needs to be afraid. It is for this reason that the New Testament is so concerned with the unity of the church.
Franke then turns to the biblical witness to unity, dipping into Psalm 133 and then John 17:20-23:
I ask not only on behalf of these, but also on behalf of those who will believe in me through their word, that they may all be one. As you, Father, are in me and I am in you, may they also be in us, so that the world may believe that you have sent me. The glory that you have given me I have given them, so that they may be one, as we are one, I in them and you in me, that they may become completely one, so that the world may know that you have sent me and have loved them even as you have loved me.
He turns as well to both Ephesians 4 and Philippians 2 to anchor his ideas in Bible. Here is a key inference for missional solidarity: our witness is made credible by our solidarity.
In other words, the oneness is to be demonstrable so that it can actually be seen by the world as a visible testimony to the reconciling love of God in Jesus Christ.This indicates that the unity of the church is vitaJly connecred with its life and witness and is a central aspect of its missional vocation to be the people of God in the world.
But Franke wants to keep this tension in play. This is not theological agreement or uniformity; this is not liturgy. It is a solidariy along two lines: the church has a history and we are a part of it, and we have a missional calling or a calling to gospel the world.
Interconnectedness and solidarity between churches remind us of the dual responsibilities involved in the missional calling of the church: to bear local witness to the gospel in the context of particular social, cultural, and historical circumstances while remaining faithful to the whole church in its historical and global expressions.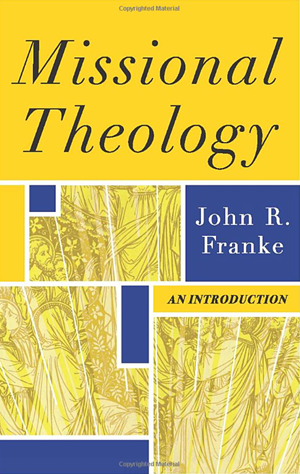 Image: Cover Photo
This is not detailed prescription but the tension of continuity. He knows what unity has so often meant and he knows how much blood and ink have been spilled in working for that kind of unity. It hasn't happened.
The sort of unity often imagined is that of a church in agreement around a universal theology or the practice of a common liturgy or shared understanding of the proper principles of biblical interpretation.
At this point Franke turns to the wisdom of Andrew Walls, a well-known missiologist, who gives rise to Franke's two major elements in tension: historical connection and essential continuity. Then he turns to the tension of encultured church and church in tension with local context as well.
I was both surprised yet not surprised that late in the chp he suddenly brings in two other elements, and these are in some ways leitmotifs of the entire book and enterprise for Franke's study of missional theology:
The most significant basis for solidarity in the church is the ongoing presence of Christ and the Holy Spirit in the Christian community.
Jesus Creed is a part of CT's Blog Forum. Support the work of CT. Subscribe and get one year free.
The views of the blogger do not necessarily reflect those of Christianity Today.