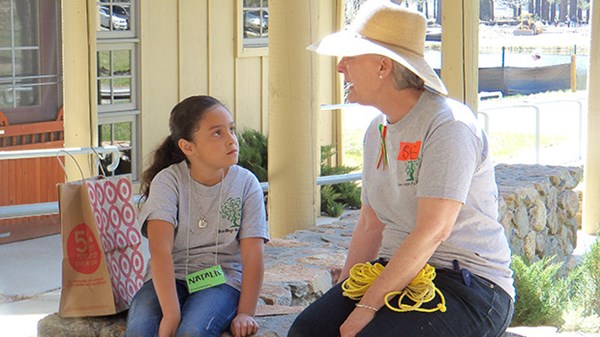 A MASH Unit for Grief: A Support Center Reaches the 'Incoming Wounded' of Long Beach
Nurse Susan Beeney estimates that each year, 40,000 of her neighbors are facing profound loss. What her nonprofit is doing to heal their wounds.
7.9.12
"If you don't deal with your grief, it waits for you," she explains. "You have to hold it and voice the suffering at some point in your life."
Beeney started reading "everything she could get her hands on" about grief. When she learned that grief experts had begun encouraging the use of small support groups, Beeney found her niche. For the next 12 years, she ran support groups in the evenings after work—"anywhere I could find 10 chairs and a box of Kleenex."
In 1999, Beeney and her husband, Rick, and close friend Wayne Twedell took an adult education class at their church, Grace Brethren of Long Beach. "The essence of that class was a 'kingdom-now' love," Beeney recounts. "Basically the pastors said, 'Get out of these seats and into the streets.' " Alongside Twedell, the Beeneys launched New Hope as a nonprofit, and Susan quit her job to throw herself into the endeavor.
From the outset, their focus was on serving all of Long Beach. "We didn't think about just reaching the faith-based community," Beeney explains. "This was meant for the city." They didn't register their new organization as a faith-based nonprofit, she adds, because "we wanted to be able to go anywhere without discrimination."
Since 1999, New Hope's reach has grown considerably. Last year staff served nearly 1,250 families, 90 percent of whom live in Long Beach and the surrounding communities. Drawing on 290 volunteers, the agency facilitated 36 support groups for mourners of every age. "We have groups for teens, grandparents, those dealing with miscarriages, little children mourning the loss of parents, and more," Beeney says. New Hope is unique, Twedell adds, because of how it targets so many types of loss. Moreover, he says, "We try to match each group with a leader who has experienced that particular grief."
MORE FROM CHRISTIANITY TODAY