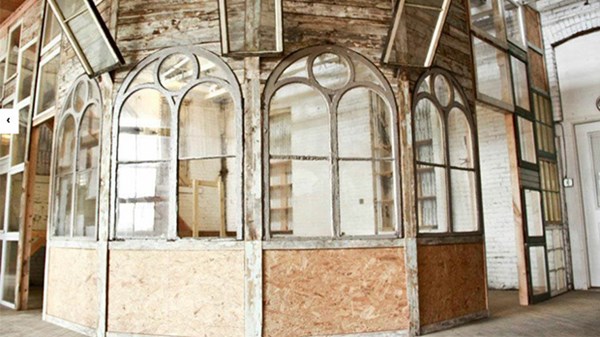 In Philadelphia, a Pastor Turned Business Owner and Accidental Arts Patron
How Paul Stone revived one factory and opened it to his neighbors.
7.5.12
As far as Stone knows, none of the artists claim Christian faith. "But they really follow the Golden Rule. And it seems like it comes from being artists. They create with others in mind." Recently, they organized to use the building for a fundraiser for a local teen who sells bottled water to help support his family, and Stone has just hired a young man who lives around the corner and who has finished high school with no plans for college.
"It's been a little bit of a rocky start, but he wants to work. And we'll give him that chance. "I can't say if we're 'improving our city,' " Stone tells me, "but we keep our corner of it clean. We help it look nice. And we can see that the neighborhood notices. Little by little, it's changing. You see people—young female students from Temple—walking around in this neighborhood without fear. We didn't see that before."
"Paul is so good to us," says Pfaffenbichler. "This space, it is so alive. In his own way, he is a creative."
Rachel Marie Stone, a regular contributor to Her.meneutics, is the author of the forthcoming Eat with Joy (IVP, 2013) and blogs at RachelMarieStone.com.
MORE FROM CHRISTIANITY TODAY