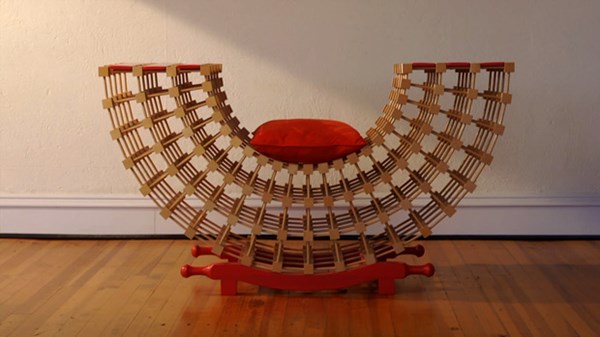 Artificial Grace: Why the Creation Needs Human Creativity
A meditation on "Furniture Fit for the Kingdom," the City project's newest film.
5.2.12
Of course, as Harrison testifies (with a little help from Wendell Berry), we also need to make well. Because we receive the stuff of creation as the gifts of God, "we handle it differently." Our building should build up our neighbor and serve the flourishing of creation. That doesn't entail some hands-off non-interference policy; but it does require that our craft being carried out in a way that listens to what God's creation is telling us—to its limits, its strengths, its weaknesses, its possibilities.
In listening to Higgins and seeing the beauty of his work, I can't help recalling John Ruskin's celebration of what he called "The Nature of the Gothic" (in his classic work of criticism, The Stones of Venice). It is a stinging critique of industrialized production that bangs out mass quantities of cookie-cutter products that are all "perfect," all exactly alike, which can only happen if workers are reduced to being cogs in a giant productive machine, veritable slaves whose individuality is extinguished. In contrast, the nature of the Gothic, Ruskin noted, affirmed the unique beauty of those imperfections that were signals of the worker, the craftsman:
In the mediaeval, or especially Christian, system of ornament, this slavery is done away with altogether; Christianity having recognized, in small things as well as great, the individual value of every soul. But it not only recognizes its value; it confesses its imperfection, in only bestowing dignity upon the acknowledgment of unworthiness ….
MORE FROM CHRISTIANITY TODAY